A sophisticated, fascinating, and ornate city is one of the most amazing places we can see. The best European cities to visit are undoubtedly some of the best in the world. There is something magical about both large and small towns. The best ones have their own lives, made up of all the stories and experiences that are told to and about them on a daily basis. There are different kinds of European cities in our lists below.
To make your stay in the best european cities even more relaxed, you can use Airport Taxis services. You can book a taxi to hotel, apartment or other accommodation. It is also possible to use Airport Taxis for other destinations. Such as a taxi to restaurant, a taxi to shopping mall or a taxi to must-do's in the area.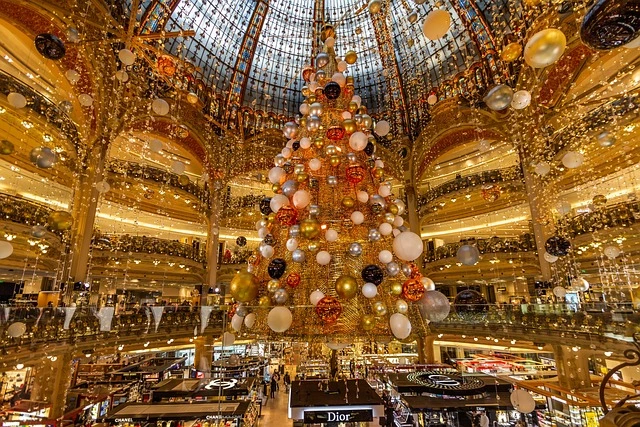 The most iconic cities to visit in europe
The most famous cities in Europe almost don't need an introduction. They are all worth the trip to because literature, movies, and history have told us so much about them.
Paris
Because it is one of the most visited cities, Paris is at the top of many people's travel and Europe bucket lists. The famous Eiffel Tower is near the Louvre, the world's biggest art museum. Not to mention the other great museums in the city. Along with its famous food, Paris has many other things to see and do, such as Notre Dame, Montmartre, and the beautiful banks of the Seine. Paris is definitely one of the best places to visit in Europe. To get to multiple places, you can book a taxi in Paris and let the drivers from Airport Taxis tell you the best spots.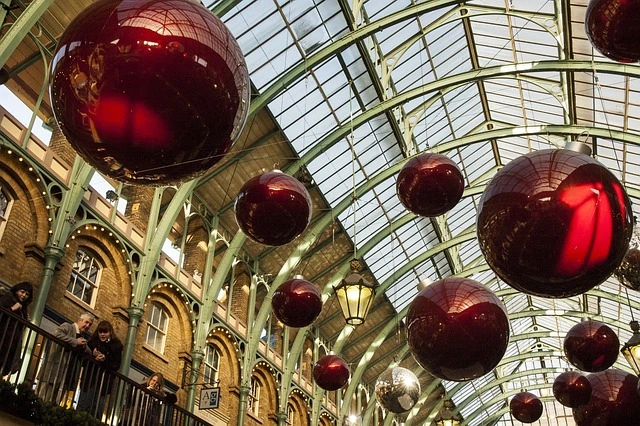 London
London was the heart of a once-powerful empire and is now the capital of the United Kingdom. It has a long history and several famous landmarks. But London also has a very modern feel to it. Allowing tourists to make a great list of things to do in London, including the Tower of London, Buckingham Palace, Trafalgar Square, and the Theatre District (London has one of the best theater scenes in the world). For millennials, London has the Harry Potter Studio Tour and many other similar attractions, as well as many Harry Potter-themed things to buy. When you book a taxi in London, our local Airport Taxis drivers will give you even more tips for the best places to go.
Rome
Even though it's close, we like to think of Rome as the most popular city in the world. Rome is often called the "Eternal City," and as you walk through its streets and look at its monuments, you can't help but be impressed by how strong, stable, and long-lasting it is. This ansient city with tourist attractions like the Colosseum and the Trevi Fountain, as well as other amazing places is a definite must go. Although it might take a lifetime to discover everything about Rome. Airport Taxis drivers know the fastest routes to all the must-dos in the city and beyond. Book a taxi in Rome and let yourself be driven around.
Barcelona
Beaches, the Gothic Quarter, and Gaudi are different and absolutely interesting things about Barcelona. Many people start their trips around Europe in Barcelona. It's easy to see why, since it has lively neighborhoods, a beachfront location, a busy city center, and completely unique buildings. The most famous building in Barcelona is, of course, the church La Sagrada Familia. Even though construction began in 1882, it is not expected to be done until 2026. Certainly one of the best European cities to visit.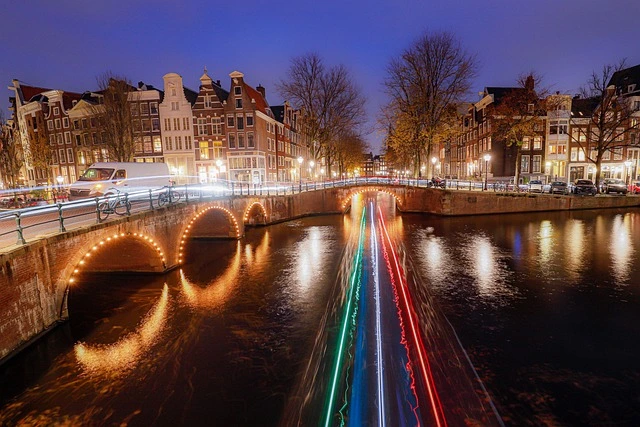 Amsterdam
This capital city's beautiful buildings, many of which date back to the Dutch Golden Age in the 17th century, and its many canals are a far cry from its reputation as a party city. People often think of Amsterdam as a very extreme city, which it is. Any part of Amsterdam that looks interesting to you is definitely worth seeing. Amsterdam is a fascinating and stunningly beautiful place to visit, and it is one of the most popular tourist spots in Europe and the world. When you want to go out, you can easily book a taxi in Amsterdam with Airport Taxis.
Venice
Venice is one of the most unique cities in the world, so it makes sense that it is also one of the most popular tourist destinations in Europe. Venice doesn't just exist. 150 canals divide 118 islands into sections, which are then linked by 400 footbridges. Venice has a landscape that is unlike any other place. It used to be part of a powerful kingdom that controlled the sea routes to Crete and was the richest city in Europe. Some parts of Venice still show signs of its glory from the 13th century, like the famous Piazza San Marco, beautiful palaces, and stunning bridges. Do you need an airport transfer to your accommodation? Book a taxi with Airport Taxis.
Other best cities to visit in europe
In contrast to some of the long-lasting symbols mentioned above, tourism in some of these European cities mentioned below has grown or returned in the past few decades.
Budapest
Budapest could easily be considered one of the best 10 cities in Europe. The city is on the Danube, and the famous Parliament is next to the water. On either side of the river are tall, impressive buildings. Budapest is both very royal and beautiful, as well as very laid-back and cheap. People know the city for its interesting history, many hot springs, beautiful structures, and fun nightlife. There's so much to do in Budapest that it's hard to choose! Book a taxi in Budapest with Airport Taxis to get to all the great spots.
Athens
We don't think Athens is one of the most beautiful cities, but its still one of the best European cities to visit. People often start trips to Greece's famous islands from the country's capital, but the city is interesting. The Temple of Olympian Zeus and the beautiful Acropolis, where you can find the Parthenon, are two of the most famous Greek ruins in the world, and both are in Athens.
Prague
Prague, often called the "Metropolis of a Hundred Spires," has everything you'd expect from a classic European city. The beautiful buildings are framed by a river, and the tall Prague Castle stands above them. Even though it used to be an unusual place to visit in Europe, Prague is now a very popular city. When you're in Prague, you should walk across the Charles Bridge, see Prague Castle, check out the Old Town Square, and drink a lot of the local beer. Had a couple of those? Book a taxi back to your accommodation.
Nice
Nice is a busy and beautiful city that serves as the French Riviera's main airport and urban hub. In other words, Nice is everything you'd expect from a seaside city with one of the most famous urban beaches in the whole world. Nice is a great place to go to the beach and walk along the beautiful Promenade des Anglais, but there are also many other fun things to do in one of the best European cities to visit.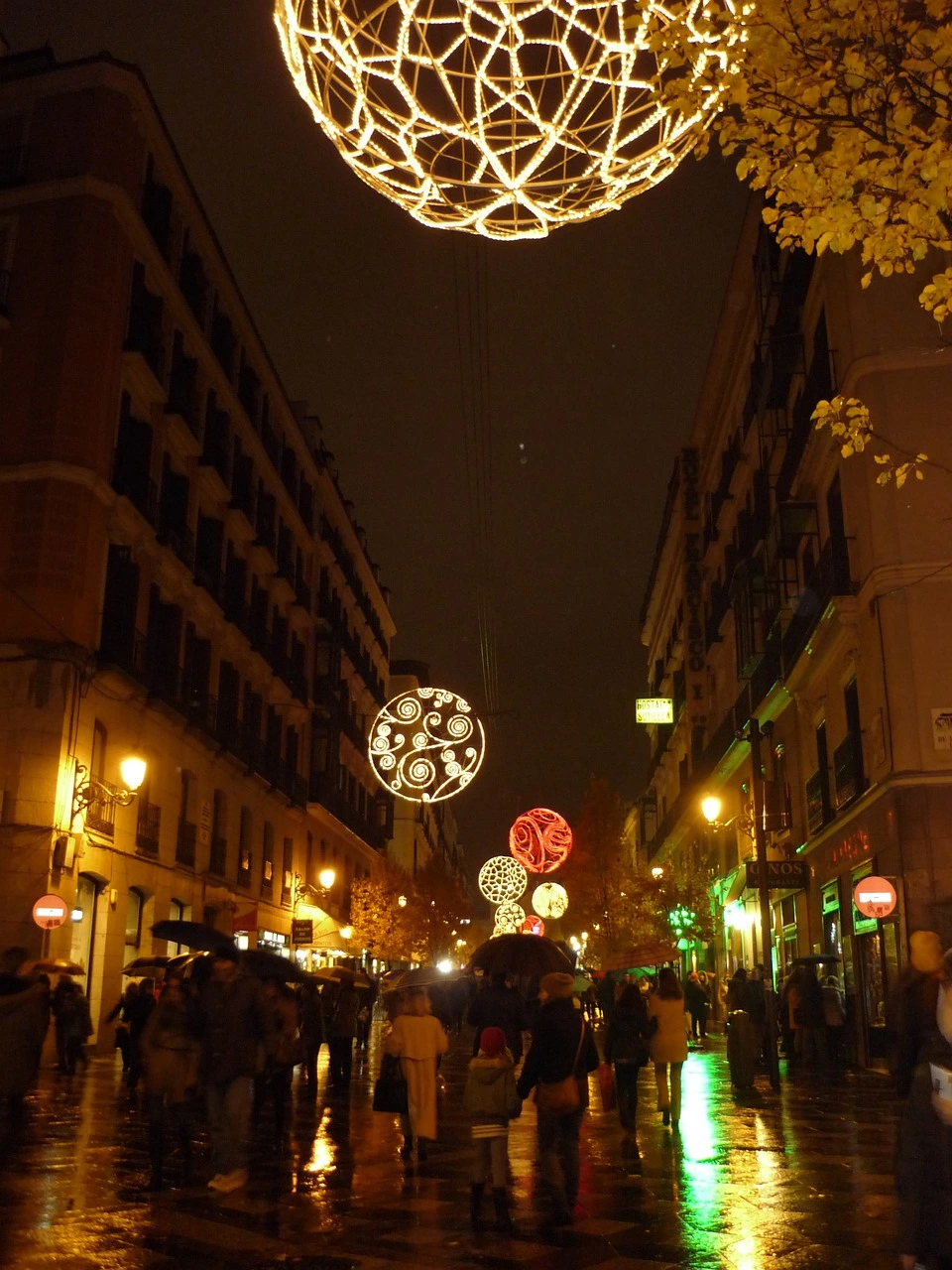 Madrid
Less popular with foreign visitors than busy Barcelona, but just as interesting. The capital of Spain is rich and easygoing at the same time. When you spend a few days in Madrid, you can enjoy great food, amazing art, and a lot of Spanish culture. The Royal Palace, the Prado Museum, and the beautiful Plaza Mayor are all great places to visit in Madrid. You get there fast and easy when you book a taxi in Madrid with Airport Taxis.
Vienna
The best word to use to describe Vienna might be "regal." There are signs of money, power, and beauty everywhere in Vienna. From the world-famous opera house to the Hofburg Palace to the glitz and glam of the café scene. This is not a coincidence since Vienna, which was the imperial capital of the Hapsburgs for about 600 years, clearly shows signs of a fairly recent empire.
Copenhagen
There are many wonderful things in Copenhagen, such as canals and bikers. Denmark's capital city, Copenhagen, is known for its many bicycles, beautiful canals, beautiful port (Nyhavn), and, more recently, its cozy culture. People say Copenhagen has a lot of 'hygge', which roughly means comfort and satisfaction. Book a taxi in Copenhagen at Airport Taxis to get from A to B as easily as possible.
Berlin
Even though Berlin may not be one of the most beautiful towns in Europe, it is still a very interesting place to visit. Spending at least a few days in Berlin is a must if you want to get a feel for this unique European metropolis. Berlin is full of interesting places to see and things to do. Its strong Cold War history and weird, creative culture make it famous today.
Munich
On the tourism circuit, the Bavarian capital is best known for its world-famous Oktoberfest festival, which draws people from all over the world. Even without the festival, Munich is still one of Europe's most popular tourist destinations. While you're there, go to Marienplatz, the beautiful Munich Residence, the Nymphenburg Palace, and (at the very least) one of the city's fun beer gardens. When you have had quite a few of those tasty German beers, it is wise to book a taxi to the hotel with Airport Taxis.
Edinburgh
Scotland's capital city, Edinburgh, is one of the most beautiful cities in Europe, and most tourists are amazed and inspired by it. There are lots of fun things to do in Edinburgh, and the city has a bit of a fairytale feel, probably due to its ties to the Harry Potter stories. Also take a walk along Royal Mile, enjoy the view from Arthur's Seat and Calton Hill, and check out Edinburgh Castle while you're there.
Best small cities to visit in Europe
If you want to visit a smaller European city, you might like these. In most of these cities, you can see most of the top tourist attractions in a few days or less. Especially if you let Airport Taxis help you to get around in the best small European cities to visit.
Strasbourg
Alsace's capital, Strasbourg, is a charmingly unique city tucked away in northeastern France. It's a good place to start trips to the famous Alsace Wine Route, Alsace's beautiful mountains, and the small, lively villages. Alsace was once ruled by Germany, so you may find some German influences in Strasbourg along with the French ones. These have all blended together to make the unique Alsatian culture in the city today.
Dubrovnik
The most famous city in Croatia, has become known worldwide in recent years. This is partly because it was used as King's Landing in Game of Thrones. Still, even if you have never seen an episode of the show, this small seaside city is a beautiful place to visit. Dubrovnik's best part is its old town, which is still surrounded by its original city walls. Here, you can walk all the way around the city while looking at the sparkling Adriatic Sea on one side and the terracotta-colored roofs on the other. Do you want to discover the area around? Then book a taxi at Airport Taxis and get great tips from our local drivers.
Florence
Since Florence is the birthplace of the Renaissance and one of the most visited places in Europe, you might think it is a big city, but it isn't. Visitors can easily walk to most of the historic center and some places outside of it in just a few days. The city of Florence is so beautiful and full of amazing works of art that it could be considered a piece of art on its own.
Heidelberg
The small university town of Heidelberg is in southwest Germany. It's not the most famous place to visit, but it's still worth putting on the list. Heidelberg looks like a charming European city right out of a storybook. It sits on the beautiful Neckar River and is guarded by the grand Heidelberg Palace. To easily visit all the great must sees, book a taxi with Airport Taxis.
Salzburg
Salzburg, Austria, is undoubtedly one of the most beautiful places in all of Europe. It is where Mozart was born, and the hills around it are full of The Sound of Music. Whether you go to Salzburg in the summer, when it's sunny and full of flowers, or in the winter, when it's all decorated for the holidays! It's also a great place to visit, with sights like the beautiful Mirabell Palace (made famous by the movie The Sound of Music), the beautiful Salzburg Cathedral, and both Mozart's birthplace and later home.
Porto
Portugal's "second city," has become more well-known recently but is still less well-known than busy Lisbon. Porto is a city on the Duoro River famous for its beautiful, colorful architecture, hand-painted Portuguese tiles called azulejos, dramatic views, and, most importantly, port! You get there fast and easy when you book a taxi in Porto with Airport Taxis.
Bruges
A real favorite city in Belgium is small, beautiful, and easy to see in a day or two. However, we think the best way to see it is from a canal boat on the water. While in Bruges, you can climb the Belfry for great views, find the beautiful Bonifacius Bridge, take a canal tour, see the lively Market Square, visit the Basilica of Holy Blood, and relax in Minnewater Park.
Bergen
Bergen is the second largest city in Norway and is known as the "Heart of the Fjords." It is often outside the top of travelers' lists for Europe, but it really should be. Bergen is a great place to start seeing Norway because it has things like the wooden houses of Bryggen, a busy fish market, and wide views from Mount Flyen. To make sure you arrive safely, book a taxi in Bergen.
Verona
Verona is in the southern part of Veneto, on the banks of the Adige River. It is less well-known than Florence or Milan but just as beautiful. Verona is both beautiful and attractive. It has a surprisingly well-kept Roman amphitheater with stunning views and the story of Romeo and Juliet.
Wherever you visit: book a taxi with Airport Taxis
Whichever best European cities you visit, it is always good to plan in advance how you and your family or company will safely return to your accommodation. There is probably some shopping during your stay, so a taxi to hotel is most convenient. To ensure that you can enjoy the alcoholic beverages in the best European cities of your choice, booking a taxi is the best choice. At Airport Taxis we are happy to help you make your stay as easy going as possible. For either family and business trips you can count on Airport Taxis.