Best places to visit in April
There are numerous sunny city breaks you can go to, and summer arrives early owing to fantastic weather in short-haul island getaways in southern Europe. There are multiple places that keep spring skiing snow bunnies swooshing in the Alps and several warm-weather city getaways. Additionally, April is the finest time of year to see some genuine natural marvels. These can be found worldwide from southern Africa to South America. Also, the cherry blossom season is not simply pink in Japan. Simply said, regardless of your interests, there is a vacation for you in this beautiful month. Check out the best places to visit in April, whether you want to know where it's warm in April or just enjoy the ideal long weekend getaway during Easter.
To make your stay in the best places to visit in April even more relaxed, you can use Airport Taxis services. You can book a taxi to hotel, apartment or other accommodation. It is also possible to use Airport Taxis for other destinations. Such as a taxi to restaurant, a taxi to shopping mall or a taxi to must-do's in the area.
Table of contents:
Hotel Palacio de Sal: A unique hotel in the Salar de Uyuni, made entirely of salt blocks, with stunning views of the salt flats. Casa Grande Hotel: A luxury hotel located in the city of La Paz, with beautiful views of the city and the surrounding mountains, a spa, and several dining options. Atix Hotel: A boutique hotel located in the southern part of La Paz, with stunning views of the city and the Andes mountains, a rooftop bar, and several dining options. Gran Hotel Santa Cruz: A luxury hotel located in the city of Santa Cruz, with a pool, a spa, and several dining options. Hotel de Sal Luna Salada: A hotel located near the Salar de Uyuni, made of salt blocks, with stunning views of the salt flats. Tayka de Piedra: A hotel located in the Uyuni region, with stunning views of the desert and the mountains, and made of stone and adobe.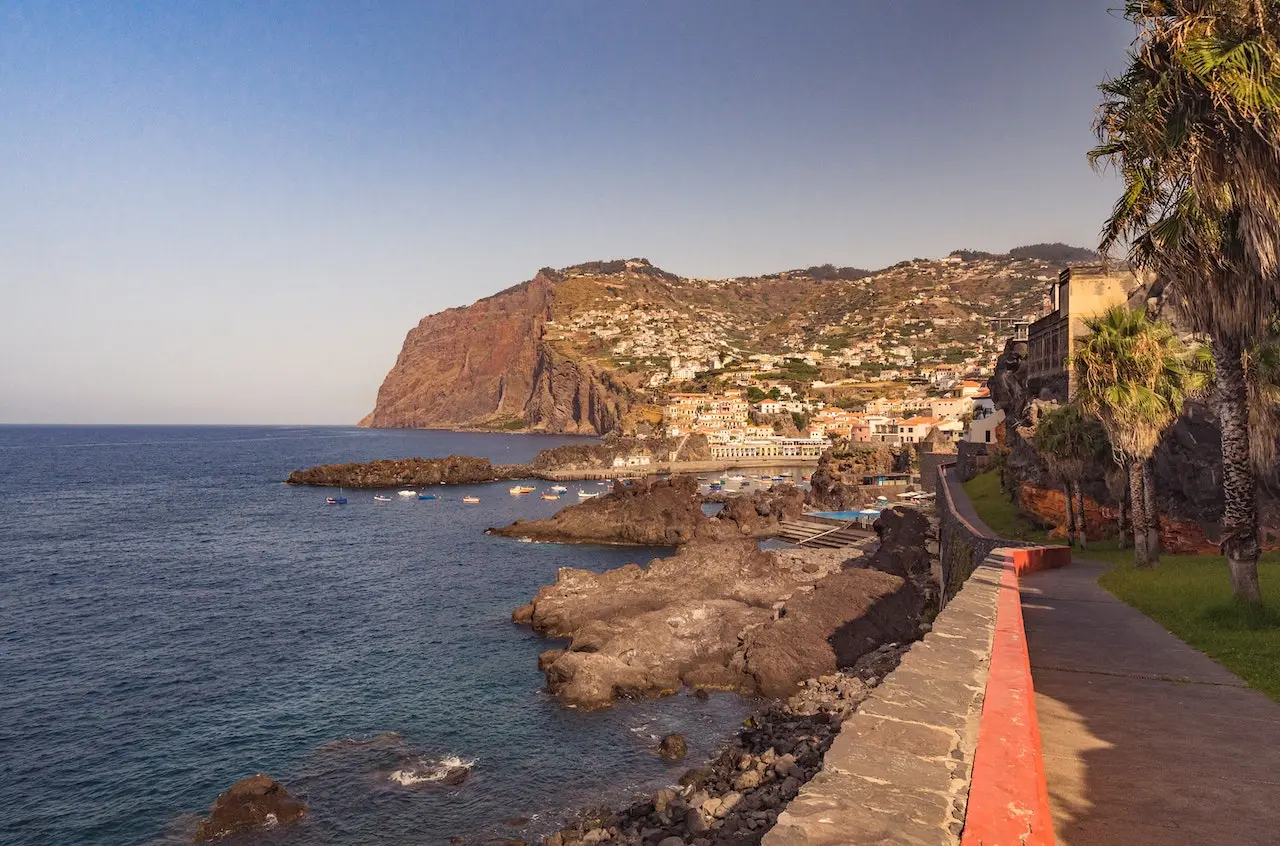 Madeira, Portugal
A little scattering of islands belonging to Portugal located 280 miles off the coast of Morocco has year-round subtropical comfort. This rich island blooms in April (the Flower Festival takes place in either April or May, depending on the year), and the weather begins to warm up. The weather is perfect for outdoor activities in the diverse natural environment, such as hiking up volcanic peaks, along perilous cliff paths, or swimming in waters teeming with 20 different species of whales and dolphins in April, even though temperatures aren't exactly balmy (the average high is 20°C). Book a taxi in Portugal at Airport Taxis to get from A to B as easily as possible.
Where to stay
From the adorable one-bedroom Painter's Cottage to the four-bedroom Okulus, a curving modern beauty set into the cliffs above the ocean, choose from Funchal Cottages' collection of seven exquisitely renovated homes in the old town that has been sustainably built and beautifully renovated. All have gardens and pools. Airport Taxis gladly brings you to your choses accommodation.
Turkish Coast
The Turquoise Coast's vacation season doesn't begin until May, so savvy Istanbulites go there in April for an early dose of spring sunlight. Away from the throng, while the shoreline is in wild blossom. Anywhere along the Aegean-Mediterranean coast, such as Bodrum, Datça, Fethiye, or Kas, where fishing villages are vibrant with bougainvillea in every shade of pink winding around blue-painted balconies, is an excellent place to find a suntrap such as a swimming deck, a sheltered bay, a waterside cabana or taverna. The Lycian Way is best walked in April since it isn't too hot, it's already dry and sunny, and the wildflowers are starting to bloom again. The 500km trail follows historical caravan routes and coastal roads, meandering through woodlands, quaint stone hamlets, and Roman ruins. It also descends into dramatic ravines and cake-shaped bays that are only accessible on foot or by boat. Definitely on the list of best places to visit in April.
Where to stay
One of the most remarkable and prettiest beach hotels in the world is Maçakizi, located on the Bodrum Peninsula. The super-stylish pool villas at Bodrum Loft, which have the added benefit of an on-site hotel restaurant and bar, may be more comfortable for multigenerational parties and families with older children. Hillside Beach Club in secluded, picture-perfect Kalemya Bay provides creative, imaginative activities for younger kids in addition to hangouts for teens. Of course, you want to arrive there in style, so book a taxi in Turkey with Airport Taxi.
Seville, Spain
The vibrant and passionate capital of Andalucia is best experienced in the spring. The historic cobblestone alleys of Seville are filled with parades and are fragrant with orange blossoms. Two weeks later, the Feria de Abril, a swirl of parties and music, colorful costumes, Sevillanos on horseback, and flamenco dancers stomping to the staccato of castanets, arrives. Take a detour to the Costa de la Luz, where April is a great month in mainland Spain, and look for a protected cove for some beach time.
Where to stay
Seville is home to several hotels, the largest of which is the Hotel Alfonso XIII.
The Nile, Egypt
Thanks to several events over the last several years, such as the 100th anniversary of the discovery of Tutankhamen's tomb, the inauguration of the enormous Grand Egypt Museum in Giza, and Kenneth Branagh's remake of Death on the Nile, Egyptomania is back in style like it's the 1920s. It is one of the best places to visit in April and to travel from Cairo to Luxor and the Valley of the Kings to Aswan. This is because the weather is hot and bright but not yet intolerable in the south. Cruise down the world's longest river on attractive old-school boats. You get there fast and easy when you book a taxi in Egypt with Airport Taxis.
Where to stay
La Flaneuse du Nil, a wooden riverboat with two enormous sails, is one of the most gorgeous vessels you'll see on the river. Evoking the art deco opulence of Agatha Christie's era. Along with feluccas, houseboats, and steamships, Original Travel also provides cruises on the La Flaneuse du Nil. This is also why The Nile makes it to the list of the best places to visit in April.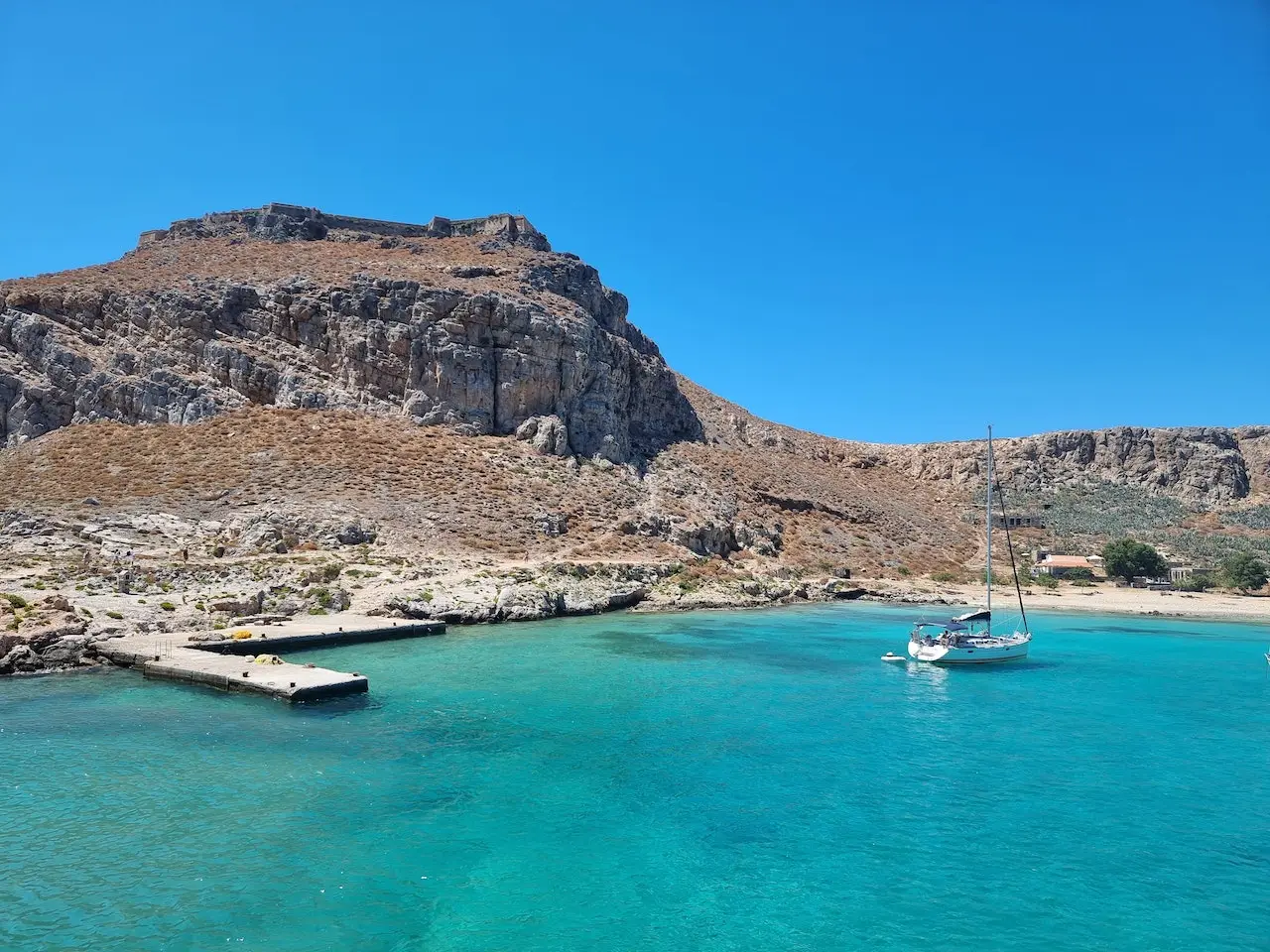 Crete, Greece
Crete is the warmest of all the Greek islands and is the farthest south. Outside of Easter school vacations, April is a fantastic season since the temperature rises moderately before summer's blistering peak. Enjoy the fewer crowds by relaxing on famous the beaches. Elafonisi, which is often crowded and pink-hued, should be left in peace. Keep in mind that the likelihood that you'll encounter a real Crete, free of resorts, increases as you go farther south. Beautiful, craggy mountain roads wind through sleepy communities with tavernas that often make their own wine, cheese, and meat. After the dinner, you may wager on a couple complimentary rounds of house raki. Had a couple of those? Book a taxi in Crete back to your accommodation.
Where to stay
We have several suggestions for the top hotels in Greek Islands, but for Crete, we like the Blue Palace Resort & Treatment in Elounda for its thalassotherapy spa and stone Isola Beach Club.
Cyprus
Cyprus is an excellent location for a beach vacation or for strolling in April when there is short-distance sunlight in Europe. Springtime is a fantastic time to visit this generally lovely and intriguing island in the southernmost part of the Mediterranean. April is the greenest month of the year in the arid interior, and the hillsides are bursting with great light and color. Wildflowers and orchids flourish along the paths, and aromatic herbs fragrance the air. It's beach weather along the coast—warm enough to swim in the water but not yet too hot. No question here why it's one of the best places tot visit in April.
Where to stay
At the traditional hotel Anassa, which works well for both couples and families. When you book a taxi in Cyprus, local drivers will give you more tips for the best places to go.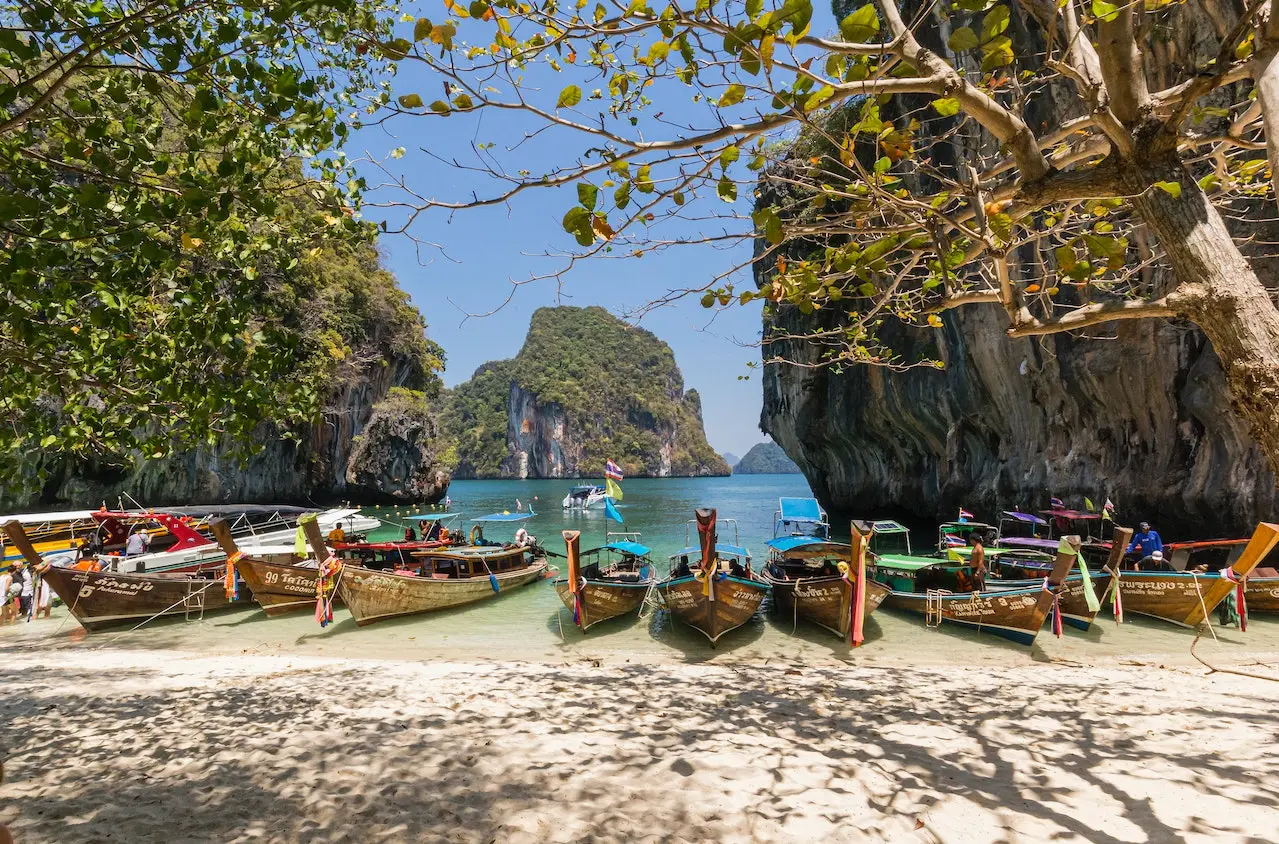 Thailand
What's as boisterous as a Full Moon Party but much wetter? Thai New Year! Also known as Songkran. During the country's five-day official holiday in the middle of April, residents and visitors alike engage in a massive, amicable water battle in the streets. Koh Samui is among the most passionate locations to embrace this sloppy custom. But the island you visited as a backpacker on a tight budget has matured, at least in some areas. Kamalaya is a jungly healing resort managed by monks, a world apart from shoddy beach huts and deadly bucket "cocktails." AlsoThe Four Seasons is still a must-see, and its hillside homes' individual infinity pools provide a more tranquil way to get wet. To make sure you arrive safely, book a taxi in Thailand.
In addition to Kamalaya and the Four Seasons, we advise the Panacea. This classy hotel has a nightclub and a private theater and is perched high on a hill.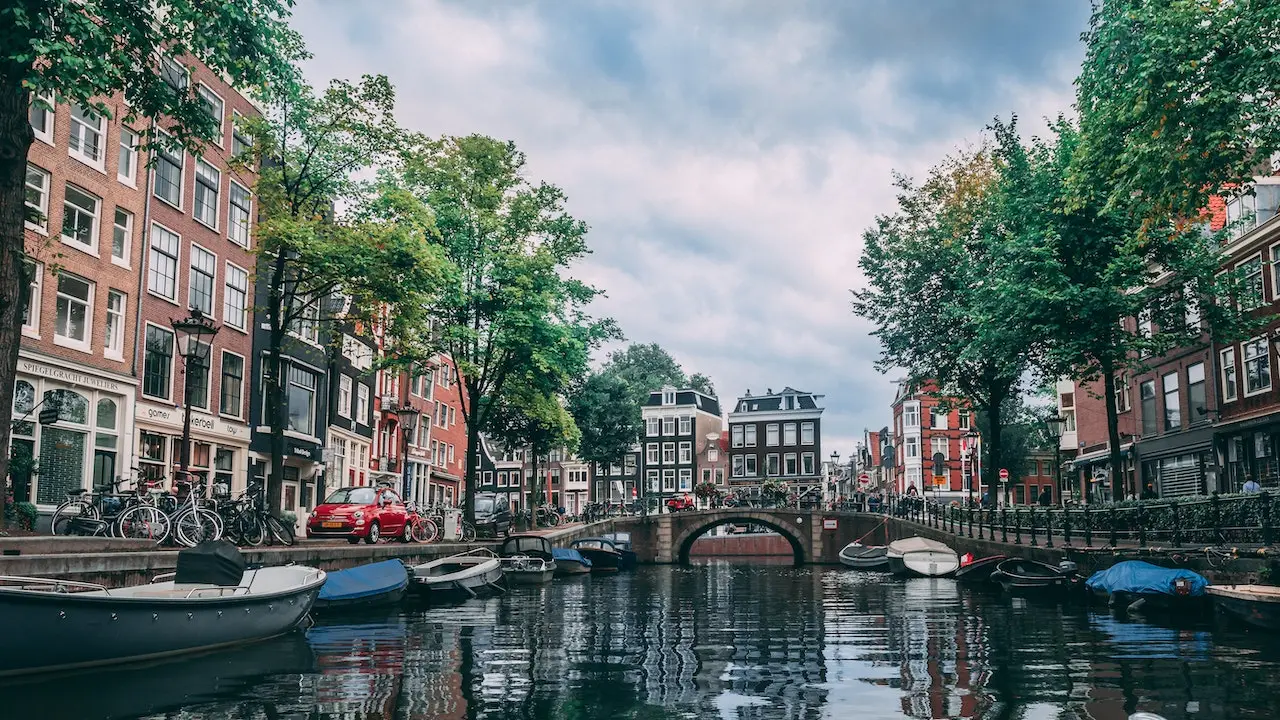 Amsterdam, Netherlands
On April 27, King's Day turns Amsterdam orange, which draws a colorful army of revelers to the city's streets, parks, and boats floating through the canals. This is the Netherlands at its funniest. Additionally, tulip season is in full bloom, with vast swaths of colorful blooms flowering everywhere. Take a 30-minute journey to one of the most extensive flower gardens in the world, Keukenhof, for displays of multicolored flowers. Additionally, Amsterdam, one of Europe's chicest travel destinations, is home to some fantastic design hotels, like The Hoxton Amsterdam and Soho House Amsterdam. As well as Instagrammable brunches (we recommend Little Collins' potato waffles and kimchi Bloody Marys) and farm-to-table fare (more accurately nursery-to-table at De Kas, inside a greenhouse). To get to multiple places, you can book a taxi in Amsterdam with Airport Taxis and let the drivers tell you the best spots.
In Amsterdam's canal-side The Hoxton, which is crammed with antique furnishings. There are a lot of Airbnb's available in the city center and just outside it.
Toronto, Canada
Toronto, the largest city in Canada, is a bustling center for business and the arts, yet it also manages to be courteous, orderly, and clean—how Canadian! Its lengthy, icy winters are distinctly Canadian. But towards the end of April, the city starts to thaw, and the cherry blossoms bloom. In High Park, the walkways are lined with candy-colored petals, so it's definitely #nofilter. The Museum of Contemporary Art (MOCA), which was moved a few years ago to a vacant, five-story aluminum mill, showcases more of Toronto's revitalization. Not to mention the charming independent boutiques and eateries of the Distillery District, a converted Victorian whiskey distillery. Don't miss supper at Cluny Bistro—will it be the fried wild boar or the chicken with truffles? Airport Taxis in Toronto will gladly take you back to your accommodation after a long day.
You will find a day-to-night café, a hip restaurant, and a stunning rooftop bar all present at this Broadview Hotel.
Zambia
Due partly to poor roads and expensive travel packages, Zambia isn't nearly as well-known for big game as its neighbors Botswana and Tanzania. But seeing this less-explored part of the African jungle is a dream if you have the money. Victoria Falls, the greatest waterfall in the world by volume, is its most well-known landmark; natives refer to them as "Mosi-oa-Tunya," meaning the smoke that thunders. However, April marks the beginning of the dry season, making the flowing water more visible and Zambia among the best places to visit in April. The next stop is South Luangwa National Park, which is home to some of Africa's most significant concentrations of big game and has significantly fewer safari vehicles on the way. Add a few beautiful days aboard a houseboat on Lake Kariba, where you can see the Big Five from the deck, to mix things up.
At Lusaka's laid-back, upscale hotspot Latitude 15 Degrees.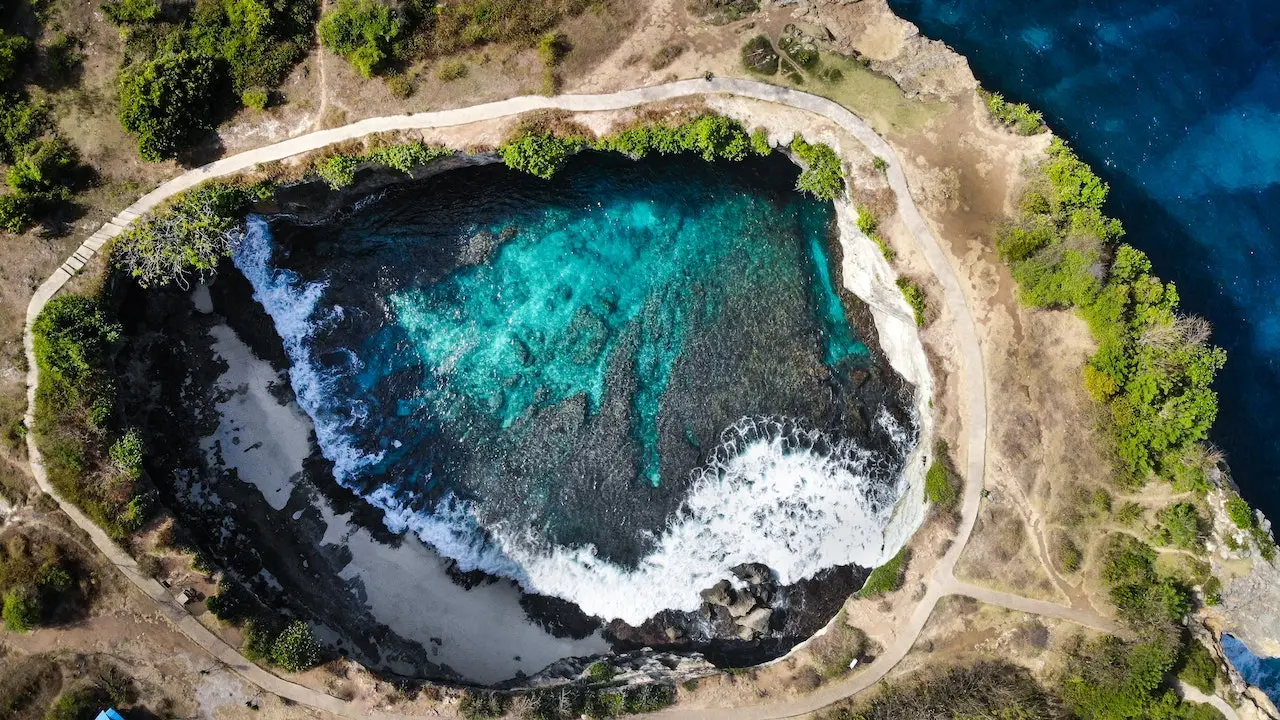 Bali, Indonesia
Goint to Bali at its busiest? Are we crazy? See, the key is to arrive in early April. Before the dreadful Easter rush. Bali still has its attractions despite the terrible realities of filthy beaches and party-hard travelers. With its coffeeshops full of freelancers typing away on their laptops. Relaxed Canggu has a bohemian, beachy vibe that predates Tulum. Visit Shady Shack for smoothies and vegetable bowls, and attempt to get a suite at the tropical-brutalist shop The Slow. In some ways, Ubud is still the Bali you want. Ritual purification at the Tirta Emou Water Temple sets the stage for a beautiful fusion of the spiritual and worldly. Followed by an exquisite undoing at Locavore, one of Asia's 50 Best Restaurants. Booking a taxi to restaurant in Bali is great option.
COMO an extensive dame spa may be found at Shambhala Estate in Bali's rural interior.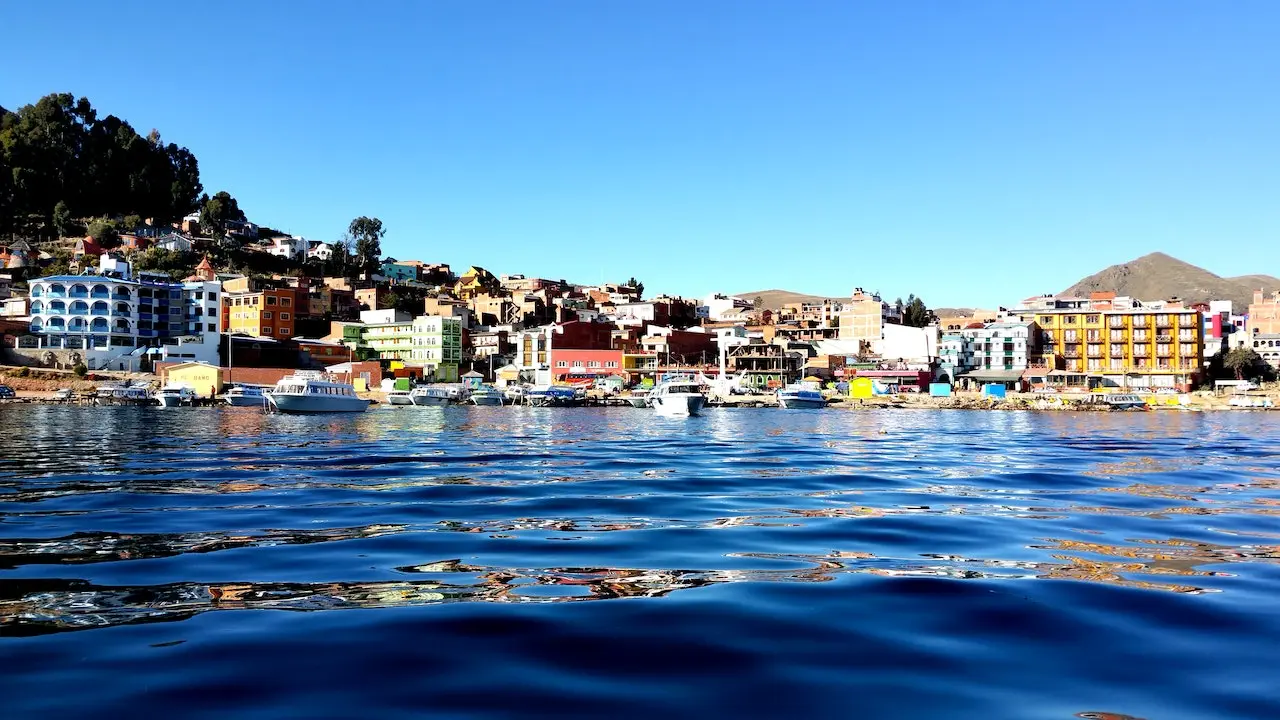 Bolivia
In Bolivia, April signifies the end of the wet season and is a beautiful period on the well-known salt flats. The weather permits 4x4 travel again, but the snow-white plains remain partially immersed in water, making them seem like a mirror. A rough-and-tumble four-day excursion is memorable, crossing volcanic craters, a crimson lagoon with flamingos, and deserts with "rock trees" a la Dali along the route. Then book a taxi and freshen yourself in La Paz, its recently fashionable capital. Claus Meyer of Noma established Gustu, which delivers interpretations of regional cuisine (think: llama tartare). Try a nightcap at the design hotel Atix, a glass parallelogram with floor-to-ceiling views of the surrounding Andean mountains, and sample artisan drinks infused with local firewater. Be prepared and book a taxi to avoid that you can't get back to your accommodation.
Sucre's Parador Santa Maria La Real has gardens, arched ceilings, and a charming roof patio.
Texas, USA
In Texas, spring is a beautiful season and one of the best places to visit in April. The sky is bright and blue, the temperature is in the upper 20's Celcius throughout the day, and events like festivals, concerts, parties, and outdoor dining are starting to take place. Unless SXSW is what you're looking for, in which case come in March, Austin's SXSW tourist rush has subsided, but the city is still humming with live music and exciting events. The weather in Marfa, Texas, in the High Texan Desert, is ideal for exploring Donald Judd's expansive installations and land art across several miles. While enjoying moderate desert sun (at this time of year). It is also ideal for staying in a vintage van or airstream at El Cosmico.
Consider the Park Lane Guest House in Austin, which offers solar-powered cottages, bicycle rentals, and organic garden-sourced breakfast. How do you get there? Book an airport taxi in Texas!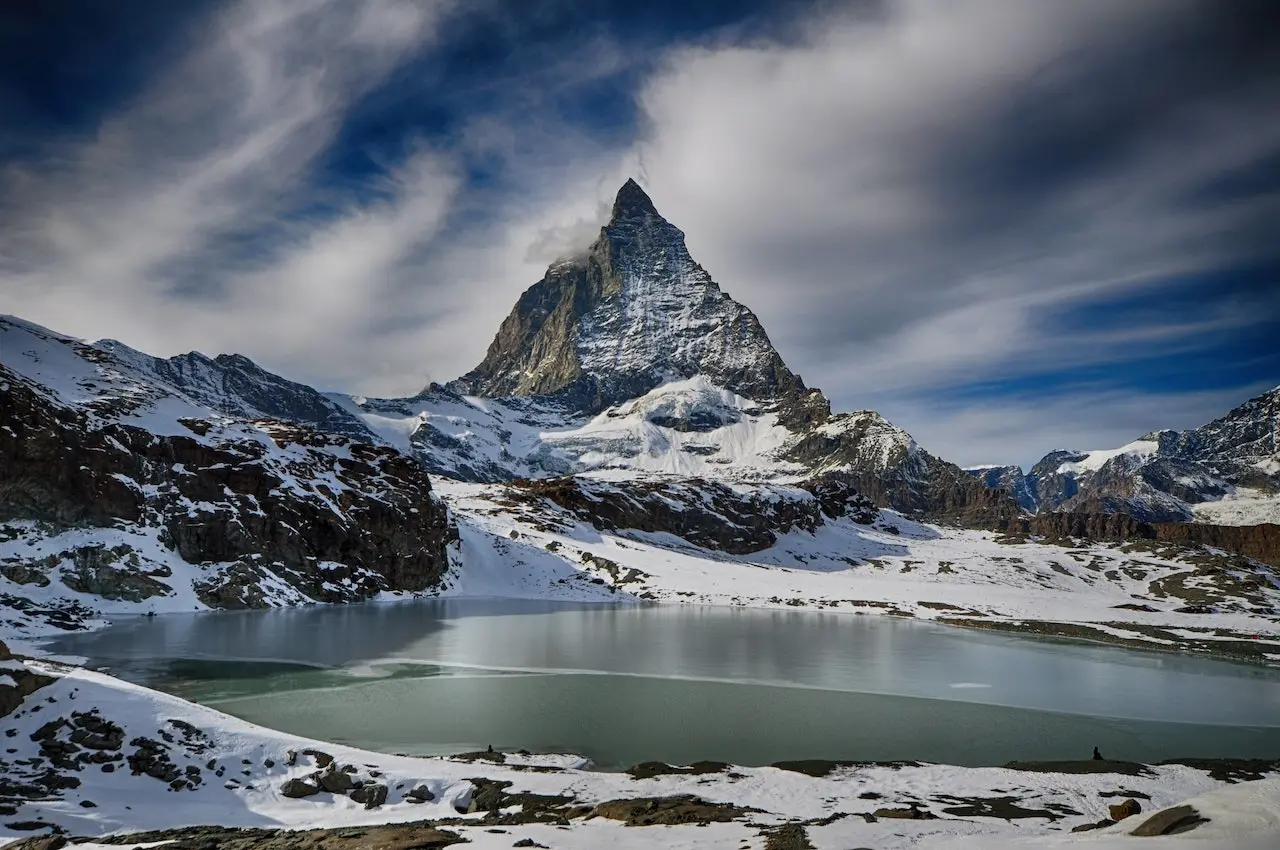 Zermatt, Switzerland
While things are heating up down by the ocean, it's still chilly up in the highlands. An excellent idea is a spring ski vacation, particularly for those who care more about the après-ski than the caliber of the snow. However, where can you ski in April? One of the most significant ski areas in April is Zermatt since it is open all year round, has the tallest ski lifts in Europe, and has snowmaking equipment to keep the glacier levels at their best. Compared to peak season, it is more affordable and peaceful (as long as you avoid the Easter holidays). There aren't any lines for the elevators or at the bar, and the weather is warm enough on the terraces for lengthy meals outside.
Try and book Zermatt's oldest hotel, the Monte Rosa.
Wherever you go - book a taxi with Airport Taxis
Wherever you are going in April, it is always good to plan in advance how you and your family or company will safely return to your accommodation. There is a lot of shopping during the holidays, so a taxi to hotel is most of the time high in demand. To ensure that you can enjoy the alcoholic beverages in the city of your choice, booking a taxi is the best choice. At Airport Taxis , we are happy to help you stay even more relaxed in the places we mentioned earlier. We at Airport Taxis are pleased to assist you in making your visit to the above locations even more relaxing than it already is.