Nightlife in Paris has a certain allure that many people can't resist. It's exciting, electrifying and the promise of adventure that awaits after the sun sets is enough to get anyone out of their comfort zone and into the night. The exhilaration of staying up late, listening to music, dancing until you drop and seeing things from a whole new perspective is something that just cannot be found during the day. Whether it's the allure of a romantic candlelit dinner for two or a wild night out with friends on the town, there's something for everyone when it comes to night-life. It's no surprise that nights spent out on the town can create some of our most cherished memories; and why so many people are drawn in by its splendour again and again
Beauty of nightlife in Paris
Paris is a city that must be experienced by night. From the glistening Eiffel Tower to its vibrant skyline, Paris comes alive after dark. As the cobblestoned streets light up and music drifts through the air, you'll find yourself under the spell of its unique charm. Whether it be a romantic stroll along the Seine or an evening at an outdoor café watching people pass by, there are countless ways to enjoy what Paris has to offer when night falls. From world-class restaurants and traditional bistros to intimate cabaret shows and lively nightclubs, there's something for everyone when it comes to nighttime entertainment in Paris. And with its iconic monuments illuminated against a velvet sky above, you'll get to experience the beauty of the City of Lights like never before.
Spontaneous Paris nightlife strategy
Unplanned escapades in the moonlit hours hold the secret to unlocking the magic of your evenings. Embrace the exhilaration of the unknown as it weaves a special aura around your nocturnal adventures. Be it mingling with friends in an upscale lounge, uncovering the charm of a new locale, or embarking on a solo quest within the comfort of your home—spontaneity is the master key to the treasure trove of nighttime delights.
Immerse yourself in extraordinary encounters like impromptu performances and clandestine culinary gatherings, or uncover the hidden jewels nestled in your city's shadows. By venturing into the night with an open heart and minimal planning, you unlock a world of possibilities. In the realm of spontaneous nightlife in Paris, the only rule is to follow your intuition—take the plunge, and you may just uncover experiences more extraordinary than you ever imagined.
Highest level nightlife in Paris - Tier-1 level in EU
As twilight descends and day gives way to night, a mystical transformation envelops the world, breathing new life into every corner. Night tourism unfurls its inky wings, inviting you to uncover the hidden secrets that lie within the shadows. Amidst the hushed whispers of the evening, cities around the globe awaken, bursting with a kaleidoscope of nocturnal delights.
Immerse yourself in the rich tapestry of culture woven by moonlit street art and enchanting live performances. Unravel the mysteries of unexplored territories beneath the silvery glow of the lunar beacon, offering fresh perspectives on your cherished destinations. Night tourism caters to the thrill-seekers and the serenity-seekers alike, presenting a plethora of opportunities to satiate your wanderlust.
As dusk settles, nature's nocturnal creatures emerge, revealing glimpses of elusive wildlife while ethereal constellations dance across the skies. Midnight cruises cast off, navigating the serene waters of the night, while stargazers revel in the celestial wonders above. Though the night's embrace may seem daunting at first, it unveils a world apart from the scorching sun and bustling throngs of daytime visitors—a world waiting to be discovered by you.
Transport mean for the Paris nightlife
Exploring the City of Light after dark offers a unique experience. To get the most out of your night in Paris, it's important to be aware of the transport methods available to get around. The Metro is open until 1:15 am and is an affordable way to reach many destinations within the city. Buses are also a great option for getting around at night, with multiple lines operating from 7pm until midnight. If you prefer to travel with more flexibility or comfort then you might choose to take a taxi; there are designated taxi ranks around the city, or you can book one online in advance for convenience. While fares can be expensive compared to other forms of public transport, taxis offer an easy and efficient way to ensure you arrive at your destination on time. With comprehensive services available late into the night, spending some time exploring Paris by night has never been easier.

Paris restaurants working at night
Eating out after dark is a great way to enjoy the atmosphere of a city that comes alive when night falls. Night-time restaurants offer an opportunity to dine with locals and explore culinary options from around the world. With countless options available, you can find anything from traditional dishes to creative interpretations of local favourites. Discover late-night speakeasies, cosy cafes and unique street food stands; explore perfect patisseries or opt for a romantic dinner in a luxurious five-star restaurant. The atmosphere at night-time restaurants varies greatly; immerse yourself in vibrant cultures and music, while exploring new tastes and aromas. For food lovers, discovering new dishes at night-time restaurants can be an incredible way to experience the delights of any destination.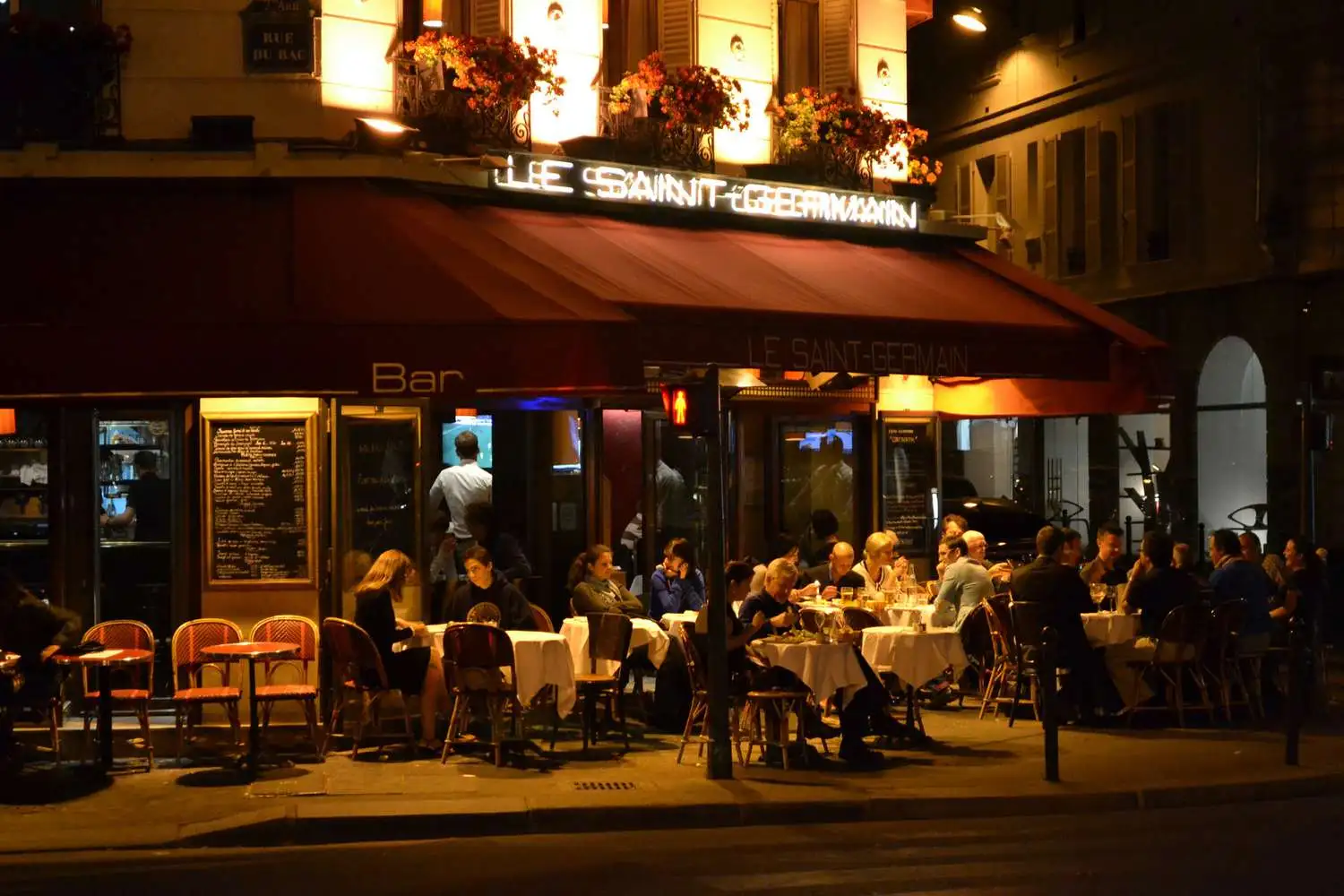 Homies
For a unique night-time dining experience in Paris, check out the wildly popular "Homies". This late-night hot spot is known for its lively atmosphere and great menu of global favourites. The restaurant features an innovative fusion of flavours from all corners of the world, offering everything from sushi to burrito bowls.
With a vibrant selection of street art adorning the walls and cheerful music playing in the background, this Parisian eatery will take you on a journey around the world while indulging your taste buds in delicious creations. Be sure to get there early if you plan to dine with them during peak times, as they are popular with both locals and tourists alike.
Le Cochon A L'Oreille
If you're looking for a romantic dinner out in Paris at night, head to Le Cochon A L'Oreille. This intimate restaurant is perched on the banks of the Seine and offers tantalising French cuisine. The menu is constantly evolving and features seasonal dishes as well as classic favourites. With its inviting ambiance, this charming place is perfect for a special night out with your beloved or a much-deserved evening alone. Whether you opt for wild mushrooms with truffle cream sauce with crispy potatoes, Le Cochon A L'Oreille will not disappoint. Indulge in excellent food and soak up views of the dynamic city lights that make Paris so magical after dark.
Baranaan
Enjoy a unique night out at the bustling Baranaan in Paris. This modern restaurant serves up an exciting mix of Indian, Moroccan and French-inspired flavours. The menu is constantly changing, offering guests a delicious new experience with every visit. In addition to savouring world-class signature dishes such as the Tandoori Chicken Poutine or the Lamb Curry Skewers, you can also sample an array of creative cocktails crafted with fresh juices and liqueurs. Whether you're looking for date night ideas or just want to explore something new, Baranaan invites you to come and taste something truly special!
Night bars in Paris
There's something special about night bars in Paris. Whether it is the lively atmosphere or the romantic ambience, you can feel a unique energy that comes alive after dark. The city of love truly comes alive at night, with its vibrant clubs and diverse range of lounges catering to different tastes. Experience the joy and excitement of passionate conversations over cocktails, or slow down and savor a glass of wine as you take in spectacular views of the city lights. After all, there is no better way to appreciate the beauty of Paris than by observing it from a buzzing night bar! Here, you can explore your creativity while feeling an undeniable sense of freedom – capturing moments in time filled with romance, laughter, and unforgettable memories.
Bastille
Enter the world of BASTILLE, an iconic night bar in Paris. This chic spot is the perfect place to spend a night out on the town. Sip on amazing cocktails and savor delicious tapas while catching up with friends old and new. Get lost in the buzzing energy of this vibrant city as you dance the night away to thumping music. Enjoy breathtaking views of Paris' illuminated skyline through its floor-to-ceiling windows and explore their expansive drinks menu – whether it's whiskey or craft beers, there's something for everyone here at BASTILLE! Indulge in luxury and let the night take you away.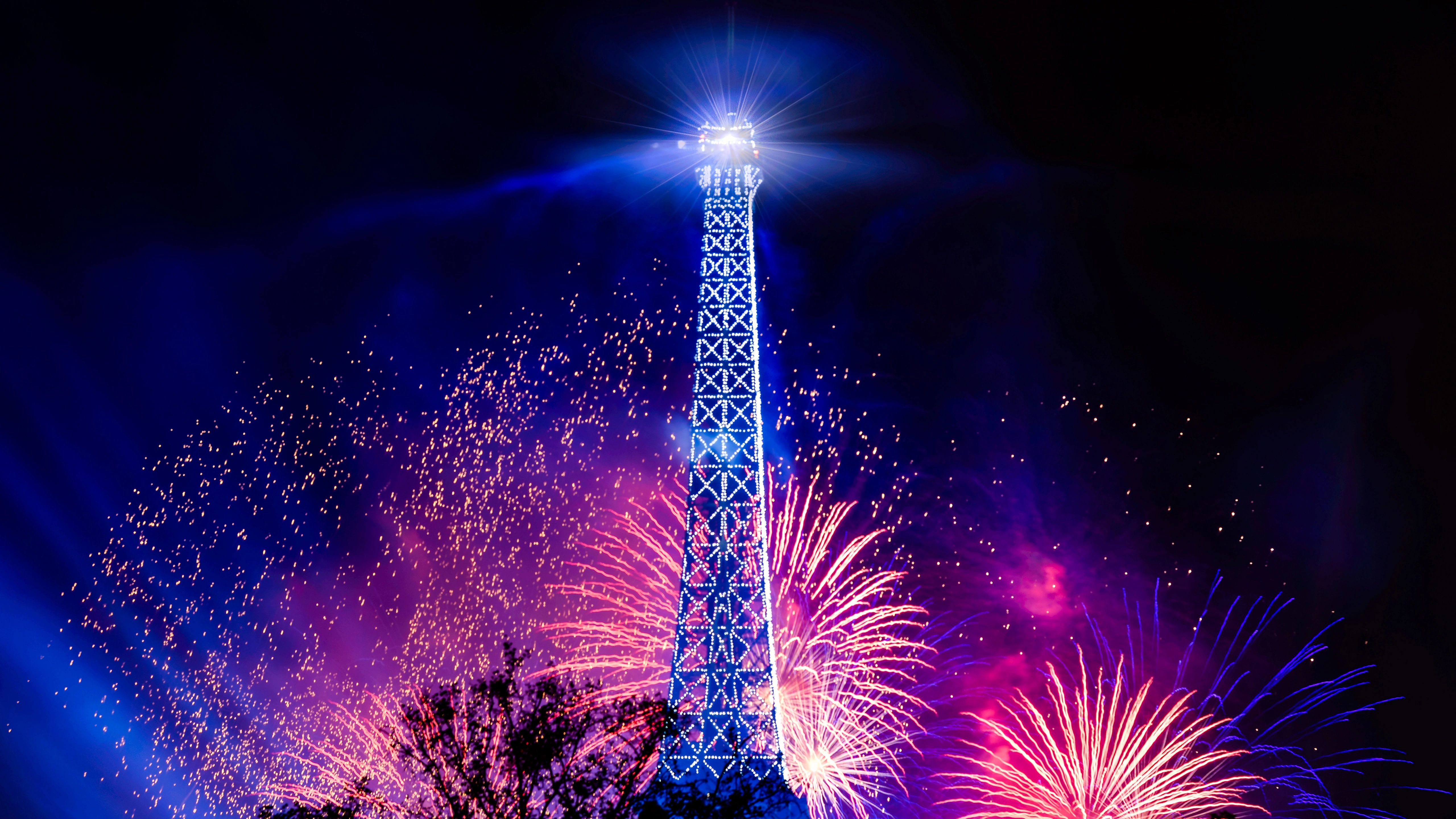 SoPi
Step inside the world of SoPi, a luxurious cocktail bar in the heart of Paris. Enjoy breathtaking views of iconic landmarks as you relax with a hand-crafted drink in hand. Explore their exquisite selection of cocktails and wines, or test your taste buds with mouthwatering dishes from the menu. Unwind to live music while savouring exotic flavours that will transport you to distant lands! Let the warm atmosphere and ambiance enchant you, and feel free to stay until the wee hours of morning as you bask in beauty and luxury. Experience the best that Paris nightlife has to offer at SoPi.
La Villette
Discover the enchanting La Villette, a stylish night bar located in the heart of Paris. Get lost in its buzzing atmosphere and explore their extensive drinks menu, including craft beers and classic cocktails. Enjoy live music as you admire priceless views of the city's skyline. Dance the night away to thumping beats or sit back and relax while conversing with friends new and old. Sample delicious tapas and snacks that will create your taste buds! Whether you're looking for an exciting night out or just a quiet place to chill, La Villette is sure to fulfil your desires.