One of the greatest small cities in the world is Amsterdam. It is one of Europe's most charming and picturesque towns, with its canals, prominent museums, and historical landmarks. One popular method to view the city from the perspective of its canals is to take a canal cruise. Amsterdam is a city that values diversity and tolerance. It boasts all the benefits of a huge city, including vibrant nightlife, restaurants from around the world, and little to no traffic. Your destination is never far away in this city, especially if you rely on Airport Taxis to take you there. So book a taxi and be on your way.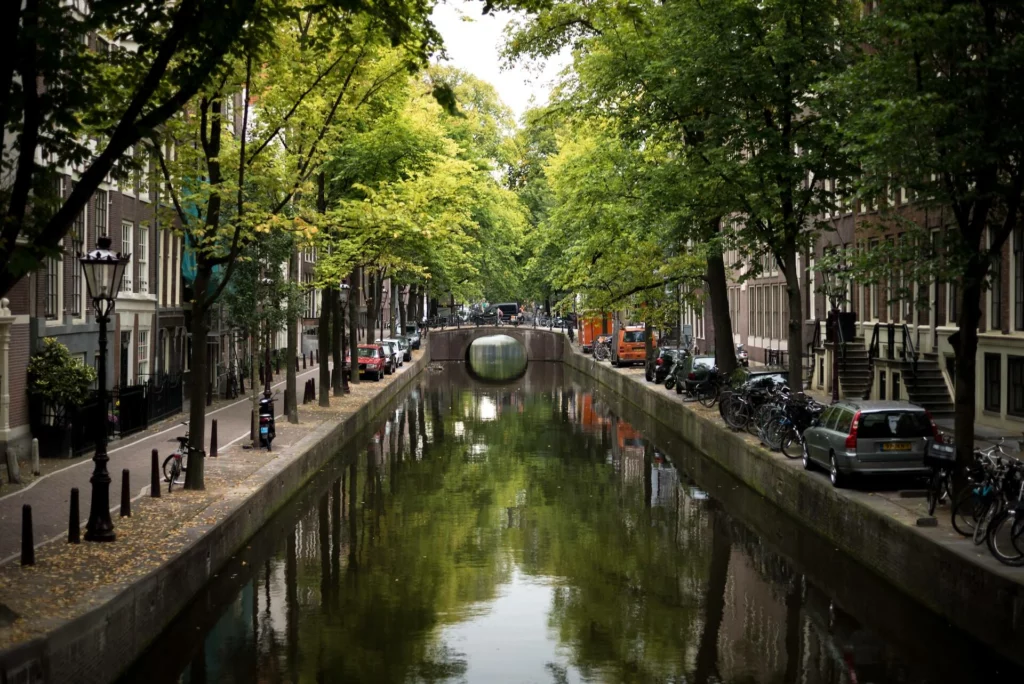 Best places to stay in Amsterdam for tourists
Arriving with a hotel reservation is essential because Amsterdam is a popular tourist destination. It is important to reserve lodging well in advance, particularly during the busiest travel period, and for weekends and special occasions. If you want to have a smooth transition from Schiphol to your hotel in Amsterdam, you can rely on Airport Taxis.
Hotels in Amsterdam center
The hotels closest to Dam Square are the most well-liked ones for sightseeing. Those looking for entertainment may select the Red Light District or the vibrant squares of Leidseplein and Rembrandtplein. Families with children and museum enthusiasts may prefer hotels close to Vondelpark.
Design hotels in Amsterdam
One of the design capitals of Europe is Amsterdam. In recent years, several intriguing hotels have been created there, offering extremely distinctive and unusual interiors along with stunning new ideas for how to treat tourists. Some of the hotels in Amsterdam were created by well-known Dutch designers, such as Marcel Wanders of Andaz, while others, like Albus, Hotel Conservatorium, and Fletcher Hotel, are the work of the entire studio. They all provide a genuinely one-of-a-kind chance to stay in Amsterdam.
Conference hotels in Amsterdam
Most conferences are held at RAI Amsterdam, a sizable conference facility south of the city center. Staying downtown and traveling there by Airport Taxis is convenient. There are several business hotels close to RAI Amsterdam if you'd prefer to stay local. By booking a taxi you'll be there in no time.
Amsterdam bed and breakfast
It used to be unusual to find a bed & breakfast in Amsterdam that was designed in the English style. But as hotel rooms become more scarce, this lodging option is growing in popularity. Today, a select group of private landlords and some organizations focus on renting out rooms for bed and breakfasts. Most of these bed and breakfasts don't actually provide breakfast because the city is teeming with cafes and breakfast bars. Holiday apartments are the name for these lodgings in Amsterdam.
Best Amsterdam restaurants
In Amsterdam, more than a thousand eateries can accommodate any visitor's tastes, finances, and mood. Along with more conventional Amsterdam cafés, there are top-notch eateries and fashionable pubs. Amsterdam has everything you need, whether it's a quick snack or a substantial dinner. Getting to one of the best Amsterdam Restaurants in style is easy with Airport Taxis. In our list of the top restaurants in Amsterdam, we prefer to mention both traditional Dutch eateries and foreign restaurants.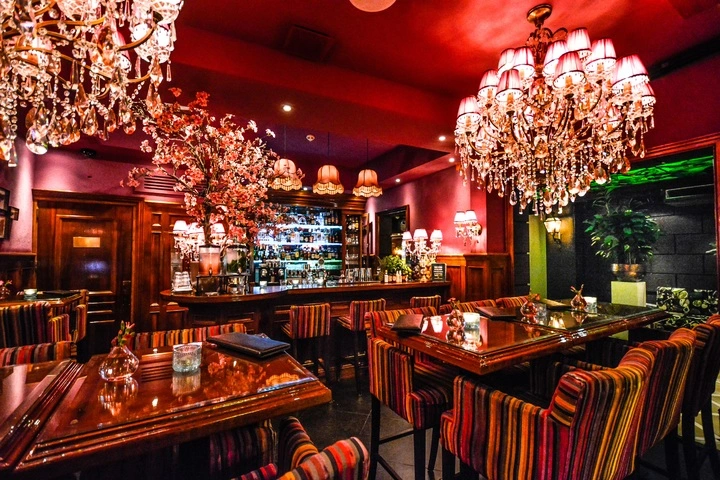 Restaurant Dubbel
Due to its convenient location close to the Leidseplein, the "Dubbel" is regularly packed and crowded on weekends. The crowd comes here to socialize with others, including students, people frequently traveling from outside Amsterdam, young professionals, and even older people trying to maintain their youth. They also come here to enjoy the simple, fresh, and reasonably priced Dutch cuisine dishes from the kitchen.
Restaurant Greetje
The Dutch restaurant Greetje mixes French cooking concepts with Dutch culinary traditions in an intriguing way, and it's only a short distance from the Waterlooplein and the Rembrandts House. Due to the seemingly unusual flavor of these regional foods from Northern Europe, they have largely been forgotten. Here, they've been brought back in a delicious, contemporary manner. Do you want to experience Dutch cuisine? Greetje may be the place for you.
Hard Rock Cafe Amsterdam
Amsterdam's De Munck Cafe Restaurant In 1971, the first Hard Rock Cafe opened its doors in London. The Hard Rock Cafe has established itself as a classic with more than 104 locations in more than 36 countries. The brand is now well-known worldwide for its menu of conventional North American cuisine and American-style service and its collection of rock and roll memorabilia. A great place to dine and unwind.
Restaurant Envy Delicacies
Envy, best referred to as a "delicatessen bar," is a restaurant located on one of Jordaan's 9 Streets. Their large, open Italian restaurant is set up to offer food in the style of the traditional butcher's table in Rome. Envy, one of the seven deadly sins, is far from a walk-in store. You'll enjoy a great experience in one of the best Amsterdam restaurants.
Bar-ca (bar-restaurant)
The bar-restaurant Bar-ca is located just behind the Heineken Brewery on Marie Heinekenplein. Bar-ca, founded in early 2005 and ironically named after Barcelona, serves both Spanish and international cuisines. The idea behind the name represents their attempt to imitate the environment one could encounter during a trip to Spain.
Restaurant Blue Pepper
Blue Pepper Saloon Restaurant Boat The pinnacle of style and refinement, Blue Pepper is a long restaurant that opened in 2002. The restaurant's beauty is set off by its striking crimson couch, reflecting mirrors, flowers, and blue walls that contrast with them. Couples or small groups of friends can sit at the elegantly furnished white linen tables and have a great time.
Best lunch amsterdam
To be fair, Amsterdam has too many fantastic lunch and brunch options, but a couple stick out! We've chosen a couple of locations for the best lunch in Amsterdam by hand because they each have that extra special touch.
Cantina
If you want to get away from the city, Café Cantina is one of our all-time favorite places in Amsterdam. Only cars and bicycles can get you there easily because it's far from the city center. As a result, it's always busy and well-liked by residents. The organic café is a component of "Het Rijk van de Keizer," a venue for special meals, gatherings, and weddings. You can unwind on the sundeck in a hammock, a fatboy, or even a wrecked car. Locate a space in the shade beneath an umbrella hidden between the trees.
Vinnies Deli
Are you looking for a delicious and healthy lunch that uses sustainable, fair-trade, and organic ingredients? Then Vinnies Deli is, without a doubt, the spot for you to be! This is one of our favorite lunch locations in Amsterdam. You can indulge in as much food as possible in our lovely little lunch/coffee area! Our personal faves are on the menu: smoked mackerel with grapefruit chutney and eggplant with buttermilk sauce and pomegranate. However, they also offer delectable cakes and coffees.
Lotti's
You almost overlook the Hoxton hotel in Amsterdam's restaurant because it is a frequent gathering place for freelancers and business meetings. They provide breakfast, lunch, and dinner at Lotti's. To satisfy both tourists and residents, their menu was recently modified and is really delicious.
Best burger amsterdam
Burger restaurants are still very popular, and we can find them serving everything from bao burgers to regular beef burgers. Do you occasionally have a strong desire for a juicy hamburger?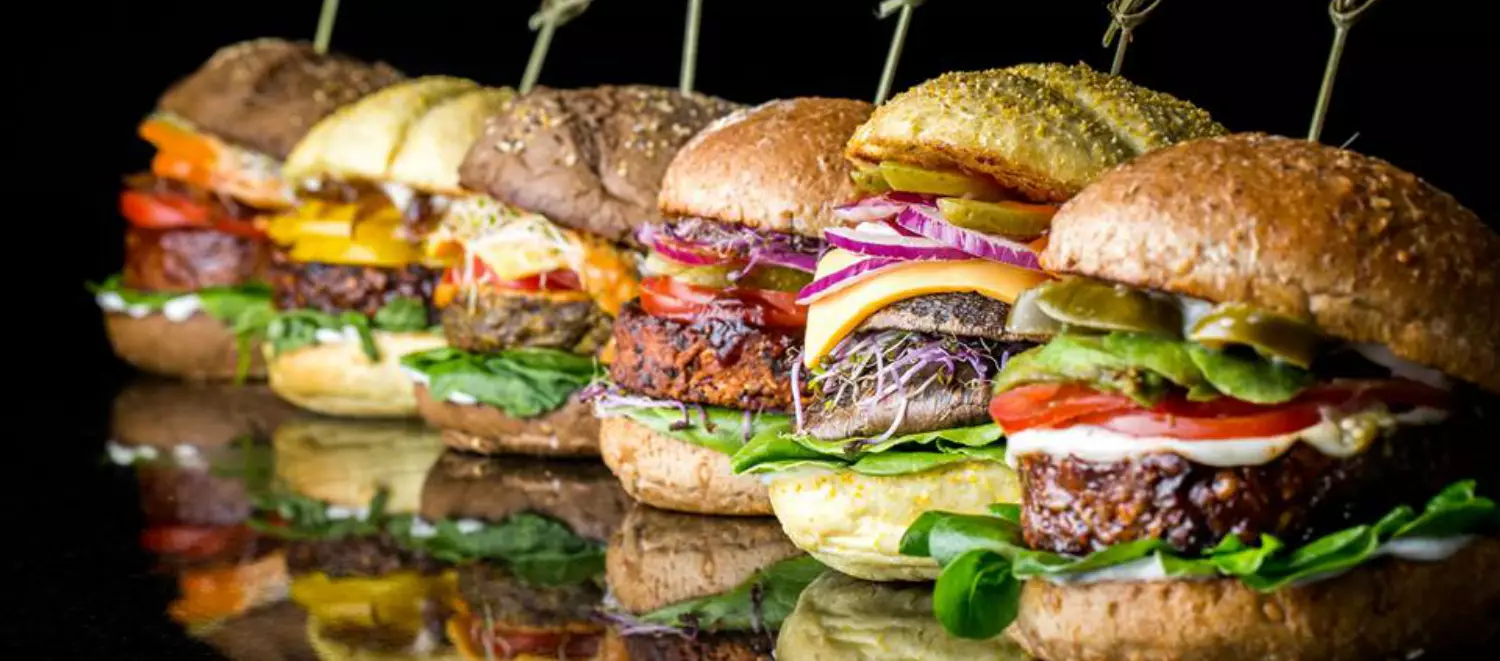 De Biertuin
In Oost, De Biertuin will always remain a classic. Here, it's constantly crowded, and we can see why. If you choose the Carnivore for two, you will receive a standard burger, a chicken burger, and a pulled pork burger. Yum!
The Butcher Amsterdam
The Butcher is among the hippest and best burger restaurants in Amsterdam, in our opinion. Fortunately, they have several locations, including one open round-the-clock in the A'dam Toren, so you can find their delicious, flame-grilled burgers throughout the city.
Best sushi Amsterdam
Amsterdam has many sushi places, but which ones are the best? There's a good chance that Amsterdam has some undiscovered hidden sushi delights, and they also don't need to be prohibitively pricey.
Akitsu
Akitsu is located close to the Fire Station on the corner of Rozengracht. The menu is traditional Japanese fare, goes beyond simple sushi, and is prepared for exquisite Japanese cuisine.
Zushi
Visit Zushi for an enhanced experience. You consume sushi on a conveyor belt at Zushi, which is how it should be done. Select from the band's specialties or à la carte menu items.
Dragon I
Many residents of Amsterdam will mention Dragon I when asked where their favorite sushi restaurant is. Although the location may not be particularly appealing at first glance, the food served there most surely is.
Geisha
Geisha is best characterized as modern atmospheric Japanese. Near Central Station, you may find this excellent sushi restaurant. Furthermore, they offer dim sum.
Top tourist attractions in Amsterdam
The attractive and well-preserved 17th-century buildings in Amsterdam provide a charming, if out of place, backdrop for a city renowned for its modern, progressive outlook. Everywhere you turn in Amsterdam, there is something exciting and distinctive to discover, from the city's excellent art museums to its vibrant flower markets, from cannabis-selling "coffeeshops" to the red light district. A lot of these best places to visit in Amsterdam are perfectly reachable with Airport Taxis. This way you don't get lost in the great maze that is public transport. To book a taxi in Amsterdam, simply contact us via the
One of the greatest small cities in the world is online form.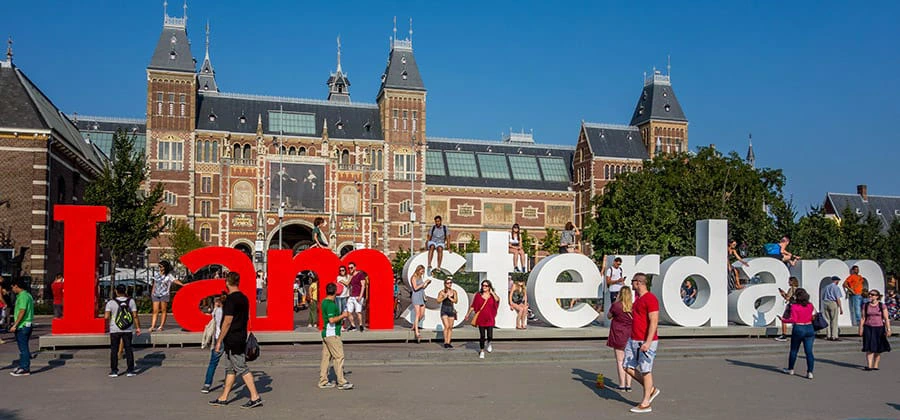 Anne Frank House
The Anne Frank Huis is located along the Prinsengracht canal and is Amsterdam's most popular tourist destination. Since 1947, when Anne's father released the diary she kept while they were concealed there from the Nazi authorities, the building that formerly housed Anne Frank, her family, and four other Jewish people has been seen as a memorial to the Holocaust.
Albert Cuyp Market
In the early 20th century, a group of street merchants first gathered on the popular Albert Cuypstraat to form this market. However, it has since developed into one of Europe's busiest markets. The market, named after the well-known artist Albert Cuyp, is open every day of the week except Sundays.
Vondelpark
Vondelpark, also known as Nieuwe Park, is a park in Amsterdam's Oud-Zuid neighborhood to the west of Museum Square. It was first established in 1865 and given the name Nieuwe Park. People can unwind there, play sports on the grass, ride bicycles along the paths, and have a herring sandwich or a Dutch beer at one of the park's horeca's.
Dam Square
Dam Square, located in the center of Amsterdam, was established in the 15th century and has served as the city's focal point ever since. You will be able to glimpse the lovely Royal Palace inside the square. The Dutch royal family continues hosting dignitaries from around the world at the Royal Palace. The palace is, however, accessible to both locals and visitors, which is great news.
De Wallen
De Wallen, the city's authorized area for legalized prostitution, is known as the notorious red-light district of Amsterdam. To the south of Central Station, the area stretches across several canals and side streets. Sex workers lure spectators from behind windows lit with red lights in more than one hundred one-room flats they rent.
Must see museums in amsterdam
The city of Amsterdam is home to numerous renowned museums. Without seeing the Rijksmuseum, Van Gogh Museum, or Stedelijk Museum, no vacation to the city is complete. But the city also boasts a wealth of gems outside the Museum District. Want to get there fast and easy? Book a taxi with Airport Taxis!
Rijksmuseum
The Rijksmuseum, located in the northeastern corner of Museum Square, is undoubtedly the country's most significant museum of art and history. More than a million artifacts, spanning from the 13th century onward, are included in the collection as a whole. The collection was held in various locations across the nation for many years up until 1876 when the architect Pierre Cuypers won a competition for his design and work on the Rijksmuseum got underway.
Van Gogh Museum
The largest collection of Vincent van Gogh's paintings and letters is kept at the Van Gogh Museum, situated on the Museumplein's northwest side. The museum is one of the most popular tourist destinations in Amsterdam, and it is housed in a four-story building that Gerrit Rietveld designed in the 1970s.
NEMO Science Museum
The NEMO Science Museum is one of the top family-friendly attractions in Amsterdam. Children and adults of all ages can find engaging games and information about the development of science throughout history inside the enormous green structure that resembles a mastless ship.
Shopping in Amsterdam
Even the most discerning shopper will find inspiration in Amsterdam, which has multi-story department stores, antiques, and modern Dutch design. The city is home to many emerging designers and small stores, in addition to all the major brands and fashion corporations. Every neighborhood has its unique shopping options, from the trendy 9 Streets area to the abundant stores of Oud Zuid or the vintage treasures from the regular flea markets.
De 9 Straatjes (The 9 Streets)
Locals refer to the charming cobbled side alleyways that cross Amsterdam's largest canals as "The Nine Streets," They make up the city's most picturesque microneighbourhood. The neighborhood has specialty shops, cozy cafés, antique and designer stores, and oddball museums. While exploring, you can find everything from classic furniture to upscaled vintage accessories and various hotspots for foodies.
P.C. Hooftstraat
The P.C. Hooftstraat is Amsterdam's most upscale retail strip, housing within a few short blocks names like Chanel, Louis Vuitton, DKNY, Mulberry, Ralph Lauren, Tommy Hilfiger, and more.
Department stores and shopping centers
One of Amsterdam's most well-known department shops, De Bijenkorf towers over Dam Square and houses a wide variety of high-end brands. Magna Plaza is a cluster of stores, ranging from Mango to Sissy Boy, and is housed in an amazing old edifice immediately behind Dam Square. De Kalverpassage shopping center, also on the Kalverstraat, has 45 stores.
Amsterdam nightlife
After the early evening hours of peace and quiet, Amsterdam's streets and squares become extremely crowded at night.
The renowned cultural and music institutions Paradiso, Melkweg, and Stadsschouwburg are located close to Leidseplein and provide a wide range of artistic events for children and adults, including performances by well-known bands. There are also numerous cafes, a casino, and a few smaller theaters, restaurants, and cinemas.
Rembrandtplein is another crowded area with bars, cafes, and theaters. The clubs and cafes that line the area are always bustling with people. Nes is a significant tiny street that regularly draws theatergoers (parallel to Rokin). In addition, many intellectuals frequent local cafes. If you want to have a couple of drinks and want to be sure to arrive safe at your accommodation after a night out, check in with Airport Taxis. To book a taxi after a night out is always the best thing to do.
Amsterdam clubs
Amsterdam has a well-earned reputation as a party city, and there are enough nightclubs to keep anyone up way past their bedtime. Although clubs are sporadically located across the city, particularly in and around the Red Light District and Spui, Rembrandtplein and Leidseplein are the primary sites for clubbing.
Amsterdam coffeeshops
For those who are over 18, soft drugs are available in coffee shops. Avoid purchasing any narcotics off the street. If you are caught, you will just make a trip to the police station because it is against the law, dangerous, and unethical. There are many coffee shops around. Most of these stay open until midnight, some stay open a little later.
Transport options from Schiphol Airport
Although there are several airports in the Netherlands, Schiphol airport receives most traffic. The one closest to the capital is this one. You can take a bus or train to Amsterdam's hotels and city center. Airport Taxis Transfer, on the other hand, offers you specialized transportation to your locations. So it is suggested that you book a taxi from Schiphol airport to the city center if you want to travel without a hassle.
Book your airport taxi transfer with Airport Taxis to travel comfortably to Amsterdam hotels. The drivers will be carrying a nameplate, so you'll know who they are right away. The driver will point you in the right direction and assist you with your luggage if required. Any queries you may have about your vacation to Amsterdam are welcome, and all the information you need can be given to you by our friendly, English speaking local drivers.
Airport Taxis provides a sizable fleet of upmarket taxis and comfortable vehicles for transportation to and from the airport or any other location. You can choose the ideal car for your journey to your destination. Pick the taxi that best suits your requirements, relax, unwind, and enjoy the ride! Airport taxi transfer service is offered, regardless of whether you are going on business or with your family.