Christmas is a lovely time of year, and if you've ever imagined spending it in a picture-perfect town that seems to have stepped out of a children's book, the places below provide the opportunity for one of the most memorable holidays of a lifetime. We've discovered the most enchanted Christmas cities around the globe, from isolated locations in Europe to mountain settlements in the U.S.
To make your Christmas stay even more magical, you can use Airport Taxis services. You can book a taxi to hotel, apartment or other accommodation. It is also possible to use Airport Taxis for other destinations. Such as a taxi to restaurant, a taxi to shopping mall or a taxi to must-do's in the area.
New York, US
In movies, this city is the embodiment of Christmas. Be sure to see the enchanted decorations at Macy's (from Miracle on 34th Street), the Plaza Hotel's steps (from Home Alone 2), and the famous Rockefeller tree (from Elf). Snowfall is less likely than in perma-dusted movies, but it is still possible because temperatures can drop as low as -10Celcius at Christmas time.
Begin with the glitzy Bergdorf Goodman on Fifth Avenue, then go through Tiffany's and quickly make your way to Saks. After that, a mulled wine and awe-inspiring views of the tree can be had at the Rockefeller Center. Bryant Park is turned into a Winter Village for holiday shopping, with shops selling reasonably priced presents like handcrafted scarves and soaps. The ice rink here is also free to use.
Book a taxi in New York with Airport Taxis to get to all the great spots.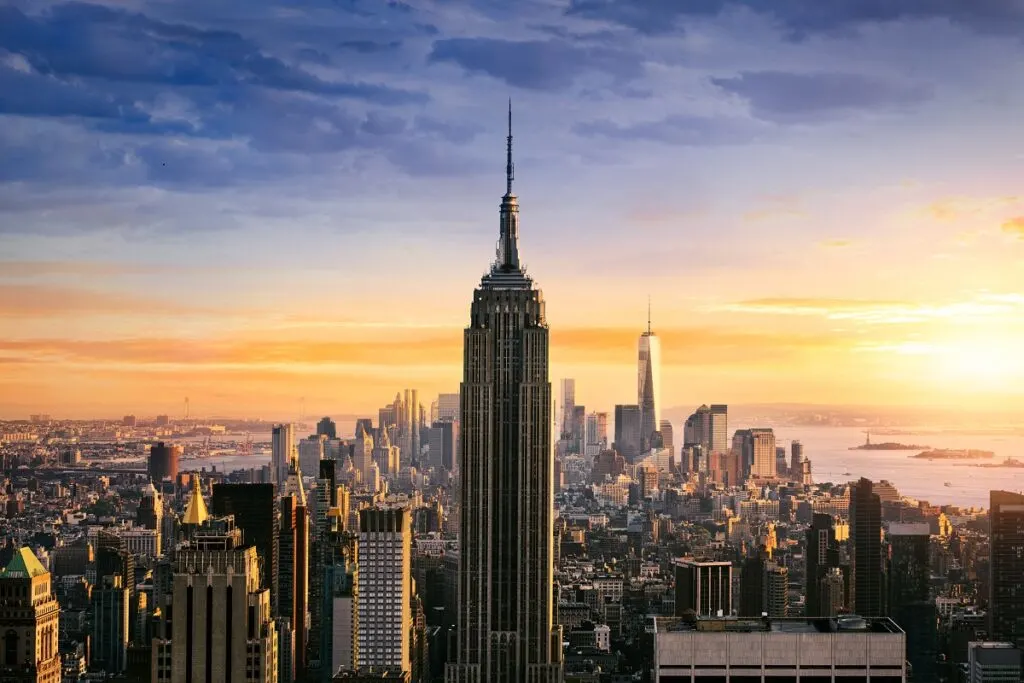 Reykjavik, Iceland
Although it may be freezing, doesn't that only make it feel more like Christmas? Iceland's capital city hosts an extravagant Yule Town Christmas and various unusual holiday customs, such as the 13 "Yuletide Lads," or scruffy Santas, who deliver gifts to children who have behaved well for the 13 nights preceding the big day. Rows of cute little huts line the Yule Town Christmas Market, where locals and tourists can find fantastic presents, seasonal decorations, and food.
You'll discover something new every day because some crafters and artisans only put up their stalls for a single day. The opportunity to view the beautiful Northern Lights dance across the night sky while the city is blanketed in snow and sparkling Christmas lights is, of course, the climax of a Christmas visit to Reykjavik. Remember other seasonal excursions like hiking close to the Snaefellsjokull glacier. Book a taxi ride up the mountains of Reykjavik to see the northern lights shimmering in the dark sky.
Nuremberg, Germany
The Nuremberg Christmas market, one of the best spots in Germany to spend Christmas, attracts nearly two million visitors a year. The market council is said to take its responsibility very seriously, ensuring that only seasonal goods and traditional handmade toys are sold. You won't find mass-produced, phony plastic decorations and other items here.
The Old Town is decked out for the holidays, and as you go through, you can take in the enticing fragrances of gingerbread, mulled wine, sweet roasted almonds and sausage. The Toy Museum and the exquisite two-tiered carousel modeled after vintage versions, complete with Father Christmas sleighs and reindeer, will delight children and those who are still children at heart. Do you want to return safely to your accommodation with your purchases while also enjoying a nice drink at the markets? Then book a taxi in Nuremberg during your visit.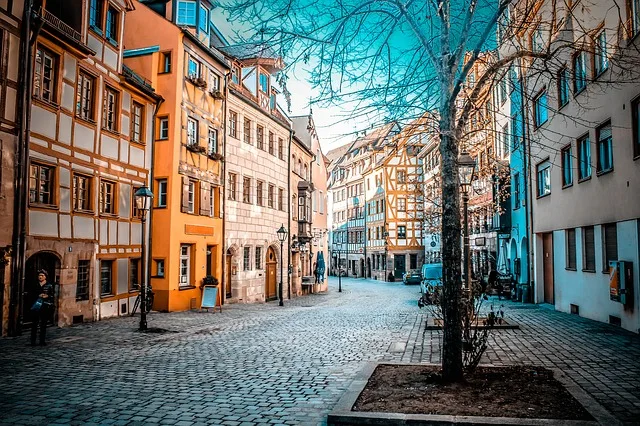 Courchevel, France
The era in which Courchevel was synonymous with oligarch luxury in Russia has passed. However, this hasn't diminished its reputation as a haven for the world's superrich. The most opulent ski resorts include broad, accessible slopes, Michelin-starred restaurants, and five-star accommodations. Of course, you want to arrive in style for every occasion, so book a taxi in France with Airport Taxi.
The most significant social buzz occurs from Boxing Day to New Year's Eve: picture champagne bars and flawless teeth against a razor-sharp mountain range. Booking a central self-catering apartment in the Forum can help you save money during Courchevel's pricey New Year's season. Improve your skiing skills with New Generation Ski School to stay within the important slopeside bars. Additionally, begin the festivities before December 31.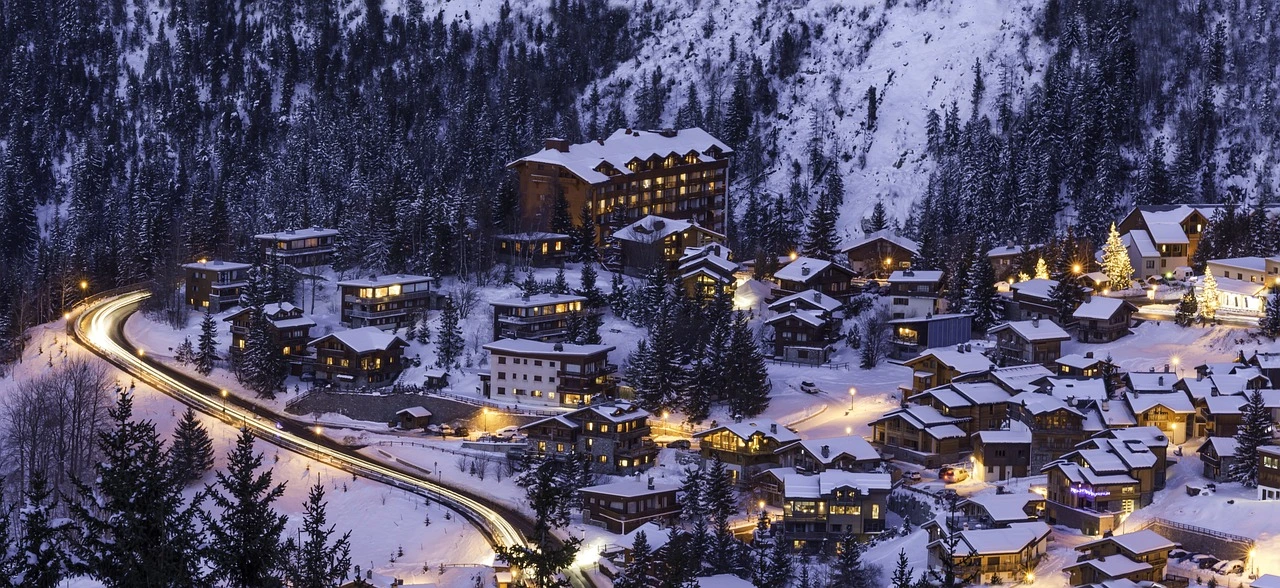 Edinburgh, Scotland
Wintry Edinburgh is enticing for many reasons besides its raucous Hogmanay celebrations and gingerbread-scented markets. Even in the gloom, there are pleasant, first-rate attractions and dining options, and the chilly North Sea winds give an excuse to drop into a cozy bar for a hearty Scotch.
Had a couple of those? Book a taxi back to your accommodation.
Go at the beginning of December, the Christmas markets just opened, but the city is still somewhat calm to find deals. Visit the Scottish National Gallery to study winter scenes, ride the observational great wheel over Princes Street, and bar crawl beneath the fairy lights of George Street. After hours, visit the Royal Botanic Garden to have spiced cider and take in the holiday decorations. Book a taxi in Scotland at Airport Taxis to get from A to B as easily as possible.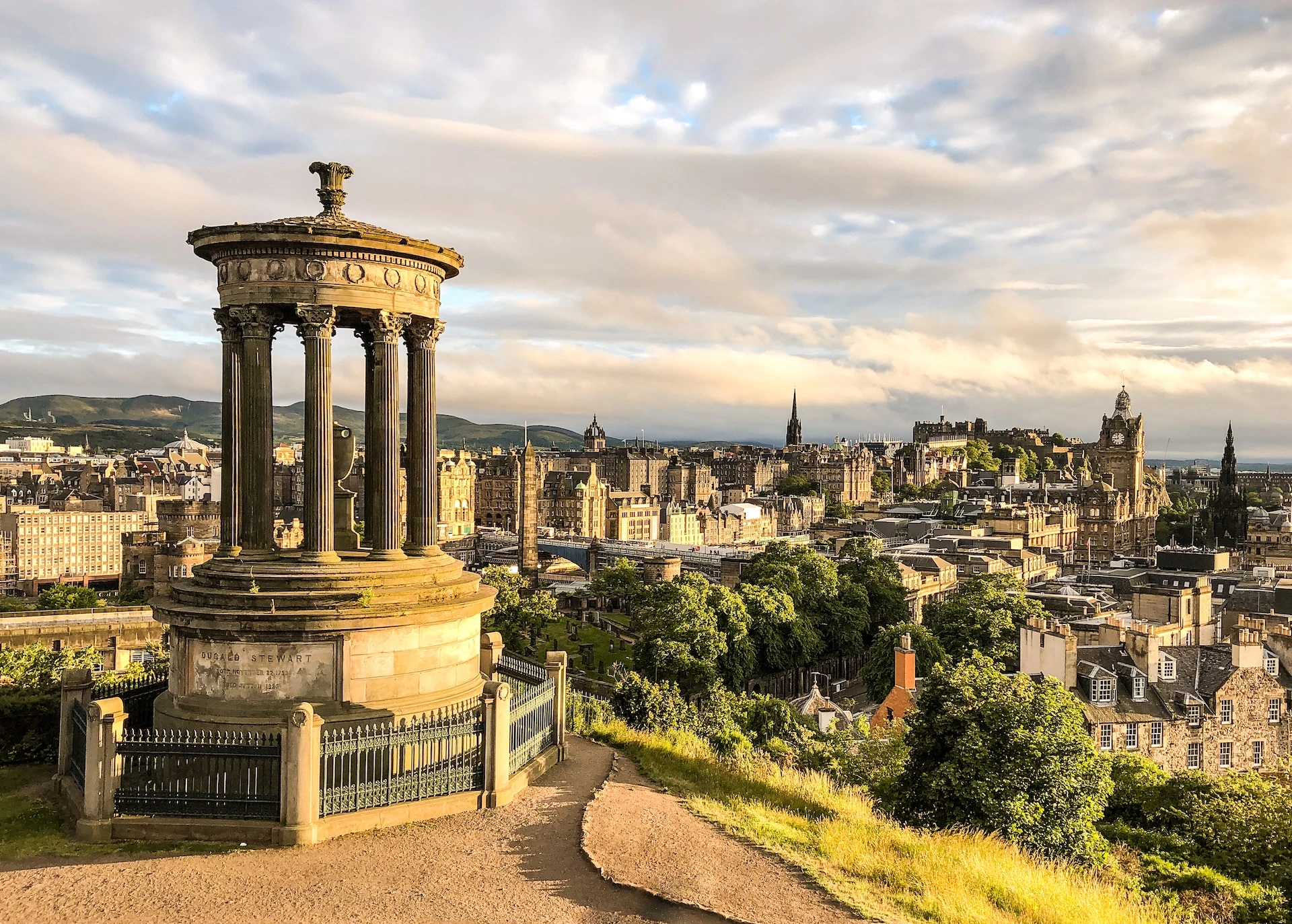 Salzburg, Austria
Enjoy the blatant schmaltz; this is the ideal holiday getaway. The chocolate-box city of Mozart and The Sound of Music, Salzburg is dressed to the nines in baroque splendor and surrounded by snow-capped hills. It will envelop you in comfort. Explore the Old Town streets, beer cellars with vaults, and browse lederhosen stores. You can, of course, climb every mountain to acclimate. How do you get there? Book an airport taxi in Austria!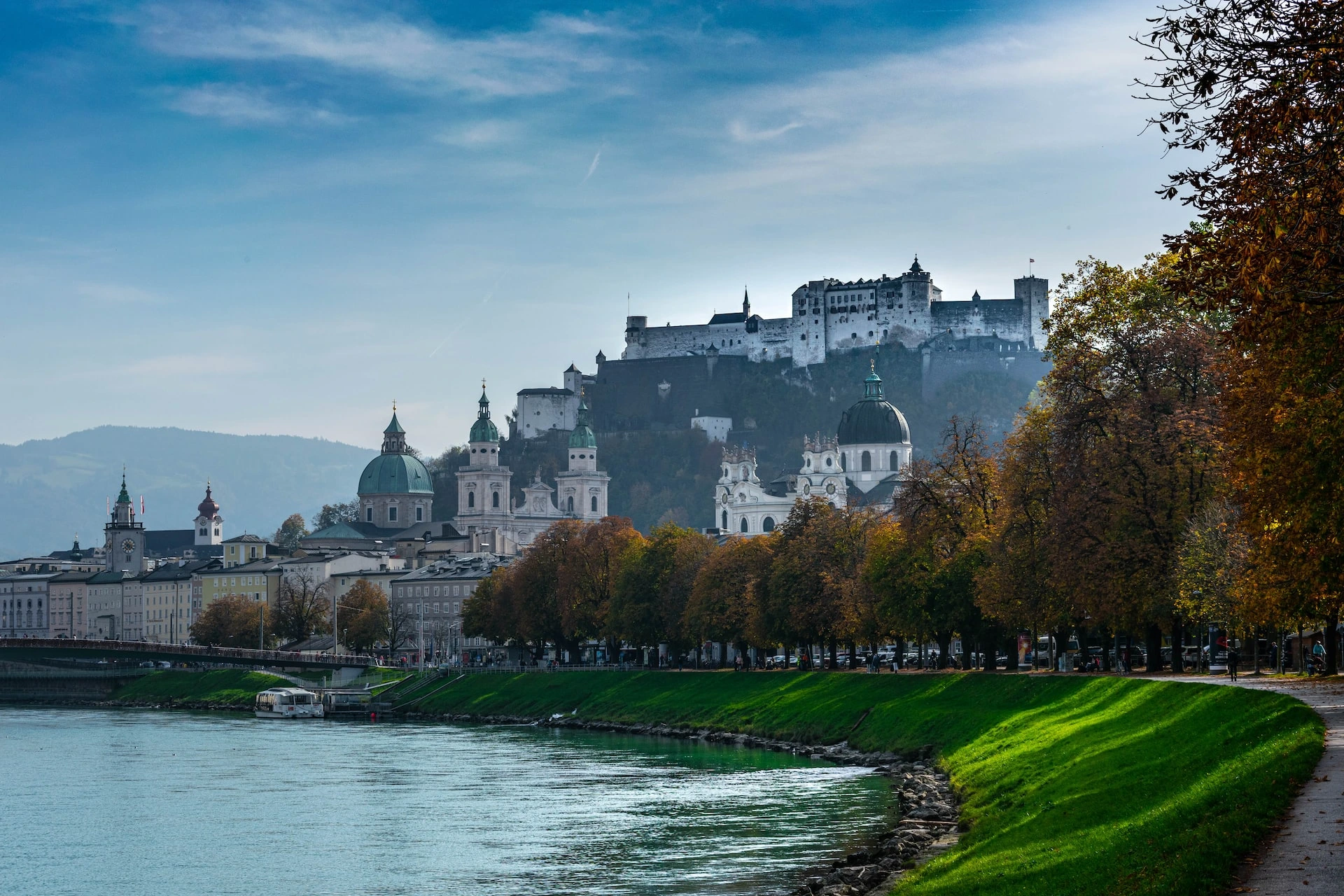 Grindelwald, Switzerland
The Swiss Alpine village of Grindelwald, situated at the base of two striking peaks, has served as the backdrop for several movies, including "The Golden Compass." Due to its distinctively attractive environment during the holidays, this well-known winter resort location separates you from the competition and may restore your faith in Santa Claus.
Grindelwald market stalls offer a wide spectrum of products, along with lovely decorations lining the streets, mulled wine and a very large Christmas tree almost everywhere you look. Don't feel like lugging around with all your purchases and defying public transport? Airport Taxis in Switzerland will gladly take you back to your accommodation after a long day at the Christmas market.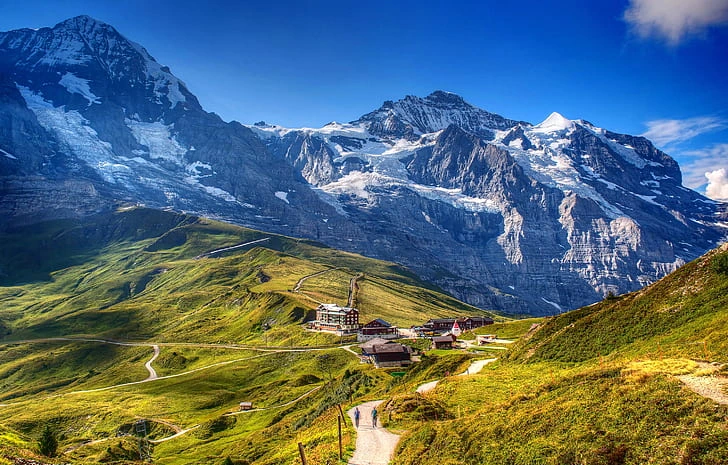 Malmo, Sweden
Old and new coexist in Malmo, a Swedish city that offers a fantastic spread of glittering trees, festive music, and Christmas markets. At Sodertull, you may browse modernist designs or buy handcrafted ornaments while warming up with a delicious cup of glogg or Swedish mulled wine. Visit Katrinetorp Manor for poinsettias, holiday fare, antiques, or Good Jul for recycled and fair trade goods. Put on some skates and spin around the outdoor ice rinks at Folkets Park or Raoul Wallenberg to round off a day of holiday cheer. If you want to enjoy the delicious Swedish mulled wine, it is wise to book a taxi in Sweden. Both a taxi to the markets and a taxi to hotel.
Tallinn, Estonia
The capital of Estonia is renowned for its excellent holiday spirit, with its snow-dusted medieval old town and lanterns lit at night to illuminate the cobblestone streets. Here, in 1441, was where the first Christmas tree was ever planted; even now, Tallin's holiday customs still include visiting the fabled tree on Town Hall Square. The well-known tree is encircled by small huts where vendors set up shop. Several artisans are also busy at work with snow sculptures, traditional Estonian cuisine and drink, and a small zoo. The magnificent Christmas Village at the Estonian Open Air Museum, an international Christmas market, and an outdoor ice rink are staples of the holiday season. Enough to discover! When you book a taxi in Estonia, our local drivers will give you even more tips for the best places to go for Christmas.
The Vatican, Italy
The stunning Vatican City is still alluring throughout the year, but December is especially magnificent. The city is overrun with beautiful scenes and experiences additional beats with roasted clichés served on every street. A sizable number of tourists visit Vatican City on Christmas Eve, and the Midnight Mass guarantees them a memorable day in St. Peter's Basilica. Visit the city that is among the world's top Christmas destinations to make your Christmas Eve even more memorable. To make sure you arrive safely, book a taxi in Italy.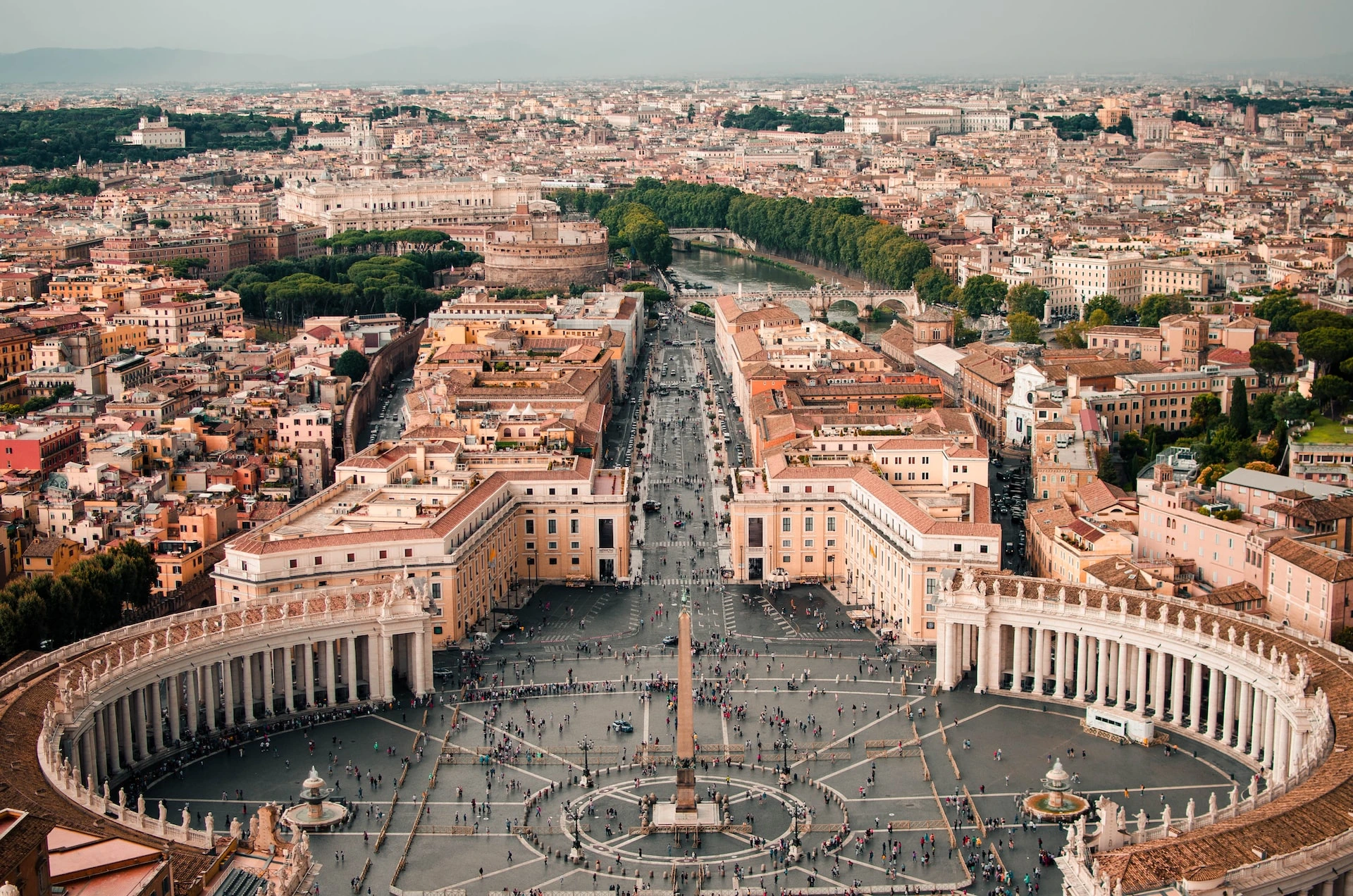 Riga, Latvia
Visitors can find the Old Riga Christmas Market in the charming Town Hall Square, which features a distinctive architectural setting. Several kid-friendly activities include a popular wooden figure carousel, riding horses, a horse-drawn carriage, and an animal zone with sheep and rabbits. Live cats from the neighborhood animal shelter are shown in the cat house. Tasteful glazed gingerbread is available for visitors of all ages, and locally produced goods, including cozy handmade socks, wooden candlesticks, Latvian honey, and patterned mittens. Even Latvian customs like log dragging, stitchcraft, and customary holiday meals are available.
Amsterdam, Netherlands
Every festival is celebrated to the fullest extent in Holland. The city of Amsterdam transforms into a winter wonderland at Christmastime with dazzling decorations, including thousands of lights and magnificent trees hung with colorful ornaments. Christmas Day is marked by delicious food and enjoyable family time, and throughout the holiday season, the city is ablaze with festive cheer thanks to its fantastic parties, markets, and lights! Amsterdam is even better during the holiday season, so why not go out and celebrate? When you go out, you can easily book a taxi in Amsterdam with Airport Taxis.
Narrow streets are bright with holiday lights and filled with the aroma of freshly made sweets. Nearly every Amsterdam neighborhood flaunts decorated trees, and an undeniable sense of cheer is felt throughout the city. Stay here until New Year's Eve to celebrate Christmas with champagne and fireworks in Dam Square or the Nieuwmarkt. Don't forget to attend the celebration with the community as well.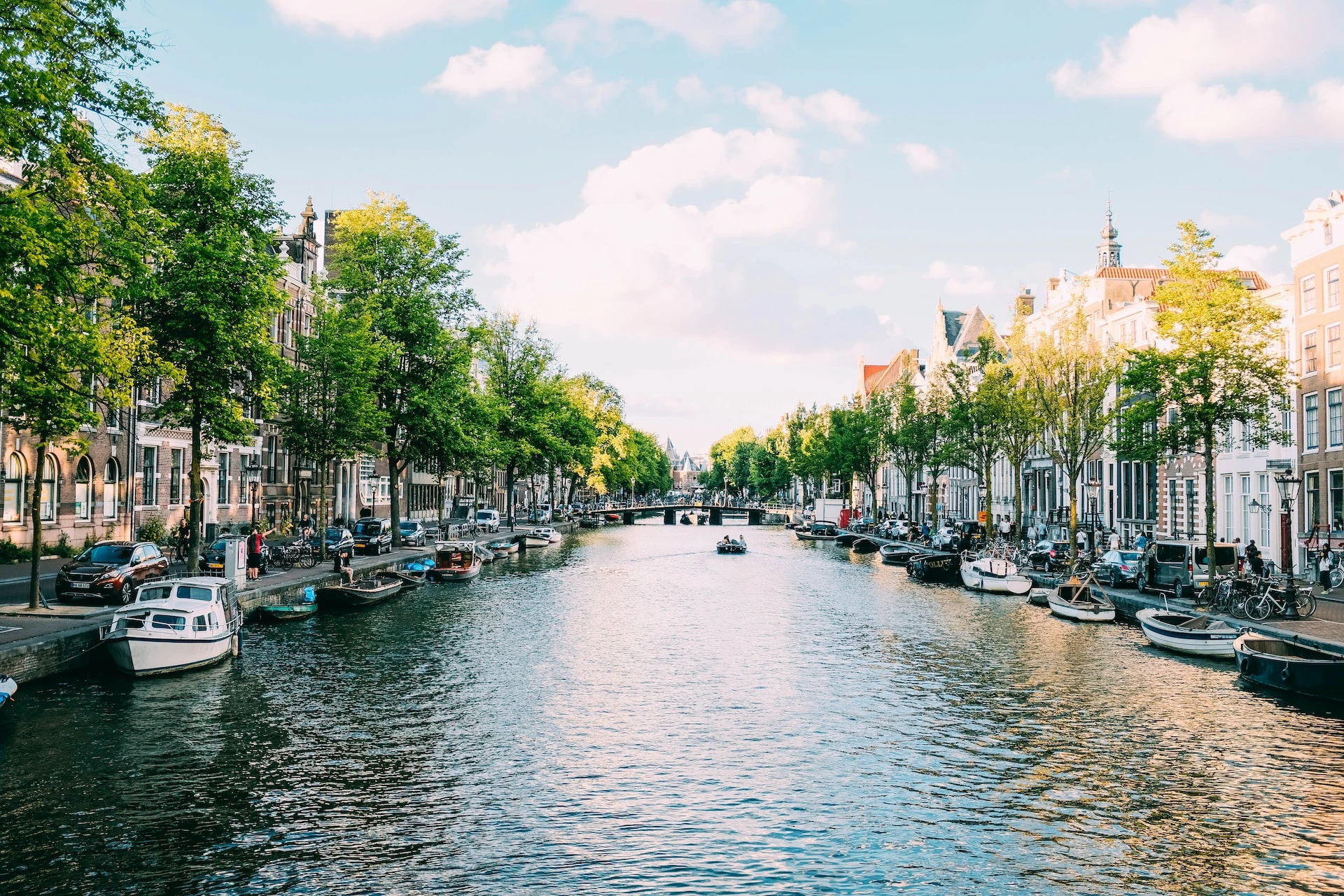 Copenhagen, Denmark
Scandinavia's most lively and reasonably priced metropolis, Copenhagen, is a fantastic place to celebrate Christmas. It is a place where individuals control the pace and make its pre-Christmas activities quite simple to navigate. It is small but warm. Every year, the city's Tivoli Garden takes on a fresh appearance thanks to 500,000 lights and countless Christmas trees. It makes a beautiful centerpiece for the holiday season.
London, England
Christmas in London is enjoyable, with opportunities to see glistening lights, go ice skating, and enjoy traditional markets and holiday performances. Discover the beautiful Oxford Street Christmas lights that sparkle in the sky above the renowned shopping area or Christmas performances taking place throughout London. Book a taxi in London to get everywhere easily. You may find the tastiest Christmas goodies, hip designer boutiques, and beautiful bookshops in London when you go Christmas shopping. Visit the ZSL London Zoo, the WWT London Wetland Centre, the Rainforest Café, or the Royal Albert Hall to meet Santa.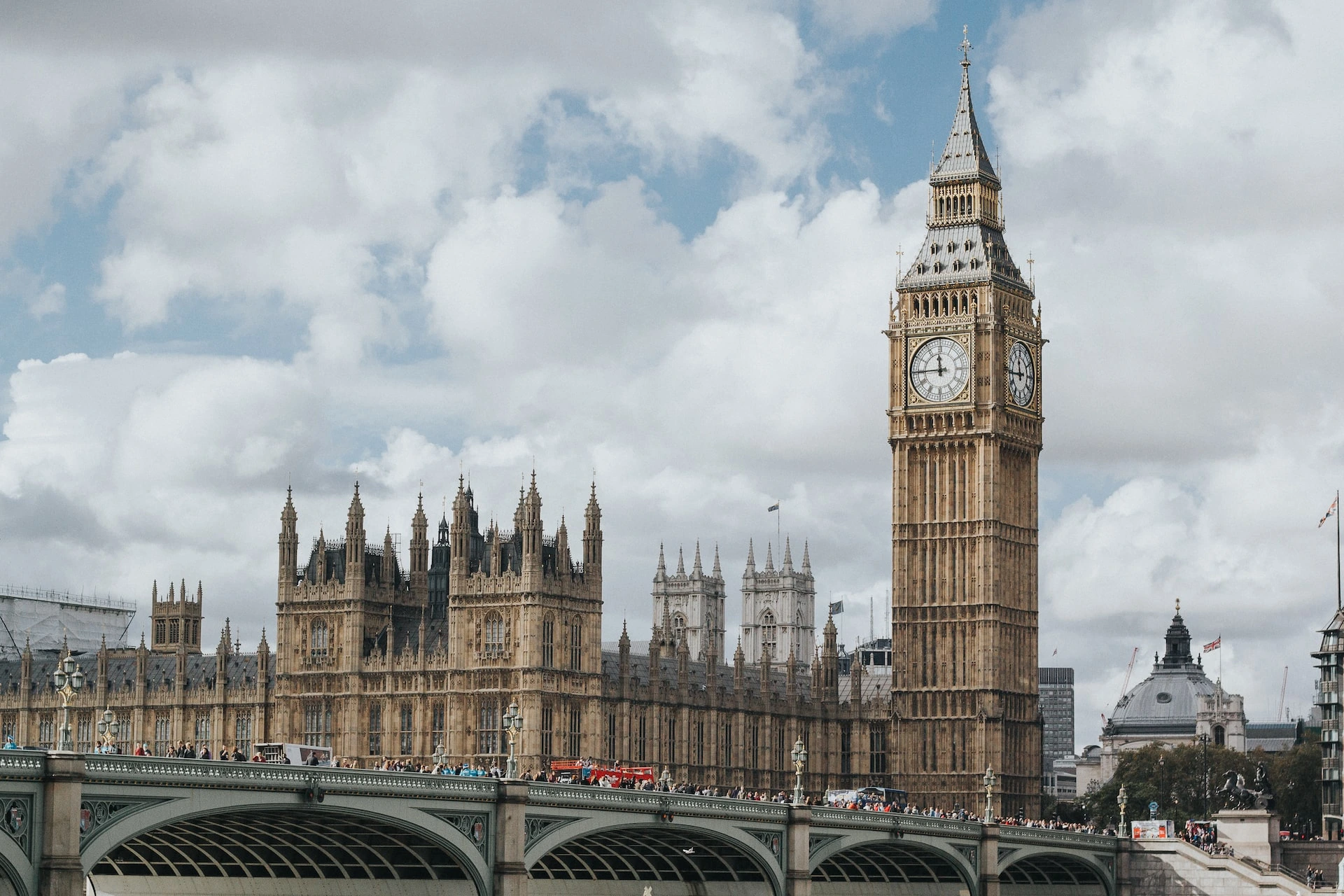 Montréal, Canada
Montreal, Canada's second-largest city, is geologically comparable to Vancouver in terms of proximity to the European shore. It blends some of the best elements from the two continents and emerges as a lovely location for vacations around Christmas. To experience the enchantment of Christmas lights, take in the nighttime parade. It provides an absurd number of outdoor activities. Visitors can enjoy free Christmas concerts that are taking place in the city. Do you want to visit them all? Airport Taxis drivers know the fastest routes to all the must-dos in the city and beyond. Book a taxi in Montréal and let yourself be driven around.
Hong Kong, China
The most incredible city in East Asia ensures that Christmas doesn't go by without a big festival. Hong Kong is one of the greatest places to visit if you're looking for Christmas vacation options. Beautifully decorated storefronts, lights strung from the city's tallest buildings, and Christmas music playing through speakers all over the place make it the ideal destination for a holiday vacation. To be able to travel around this gigantic city in a normal way, booking a taxi in Hong Kong is actually a necessity.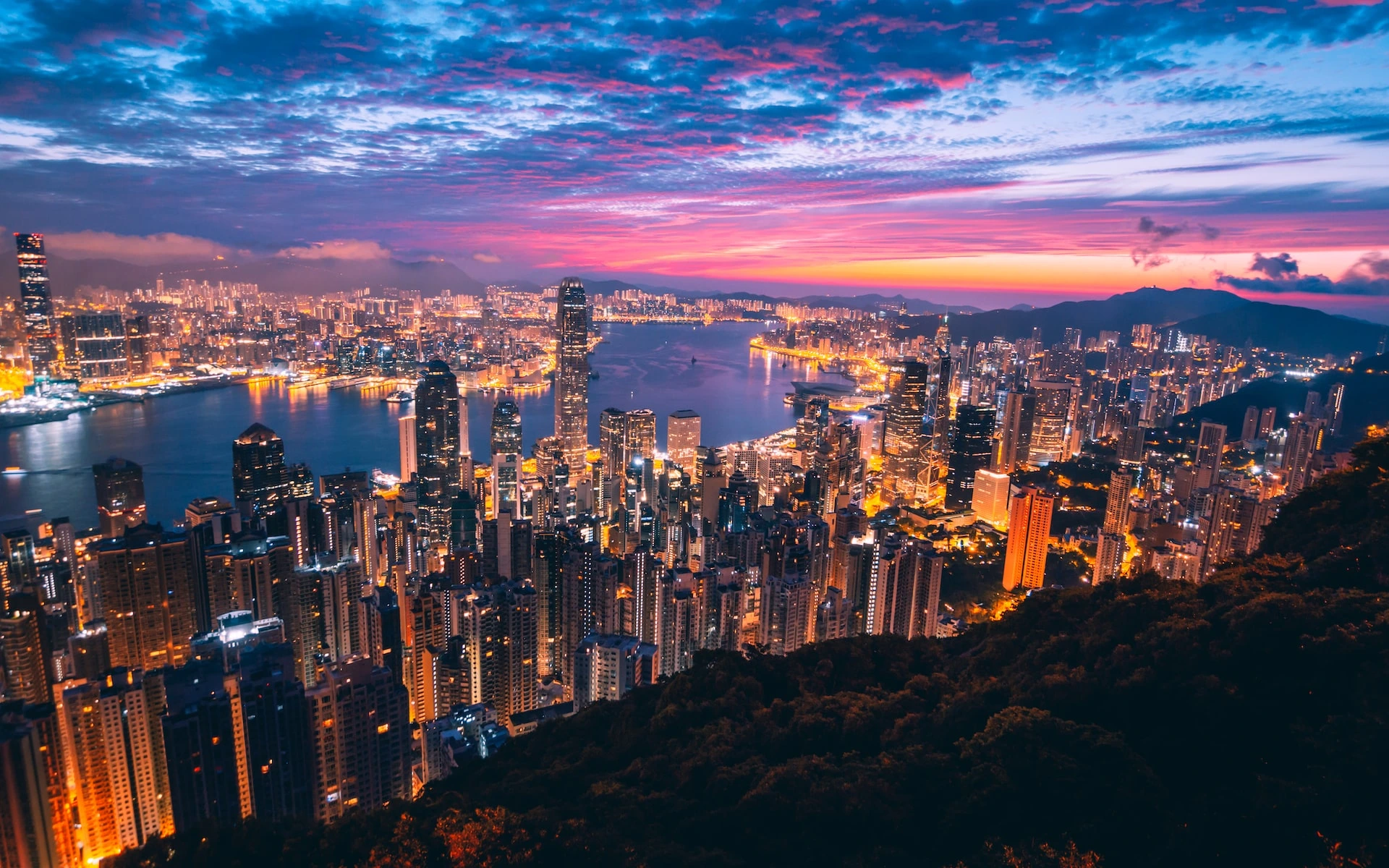 Vienna, Austria
With three outdoor Christkindl Markets, the scent of gluhwein in the air, and dazzling holiday decorations adorning imperial architecture, Vienna provides visitors the chance to experience a beautiful old-fashioned Christmas. With excellent snacks and that outstanding spiced mulled wine, visitors can choose from a wide range of artisanal goods and ornaments. Of course, you must attend the Vienna Boys' Choir concerts over the holidays, and it's a great time to visit the city's other famous sights.
Prague, Czech Republic
Christmas in Prague, a city already known for its stunning Gothic architecture and distinct folkloric customs, is truly one of a kind. Its well-known Christmas markets feature exquisitely adorned wooden huts stocked with festive fare, from handcrafted gifts and ornaments to unique specialties like spit-roasted hams and trdelnik, a classic hot sugar-coated pastry. A classic nativity scene, together with a stable full of goats, donkeys, sheep, and a lot of holiday decorations, can be found in Old Town Square. To get all your purchases neatly back to your accommodation, we recommend to book a taxi to hotel.
North Pole, Alaska
The most thrilling Christmas town in the United States is, as you might expect, the North Pole. Christmas is always here in this 2,200-person village, with festive decorations all year. The Santaland RV Park allows visitors to spend the night while driving down avenues like Kris Kringle Drive, Mistletoe Lane, or Santa Clause Lane, and Santa is the main focus here. You get there fast and easy when you book a taxi in Alaska with Airport Taxis.
Each December, the North Pole comes to life as ice sculptors from all over the world compete in the annual North Pole Christmas In Ice Contest. Additionally, live national newscasts are frequently carried from the home of Santa Claus. Naturally, this is also where you can send postcards to your loved ones with Santa's official zip code so that they will be delivered with a North Pole, Alaska, postmark.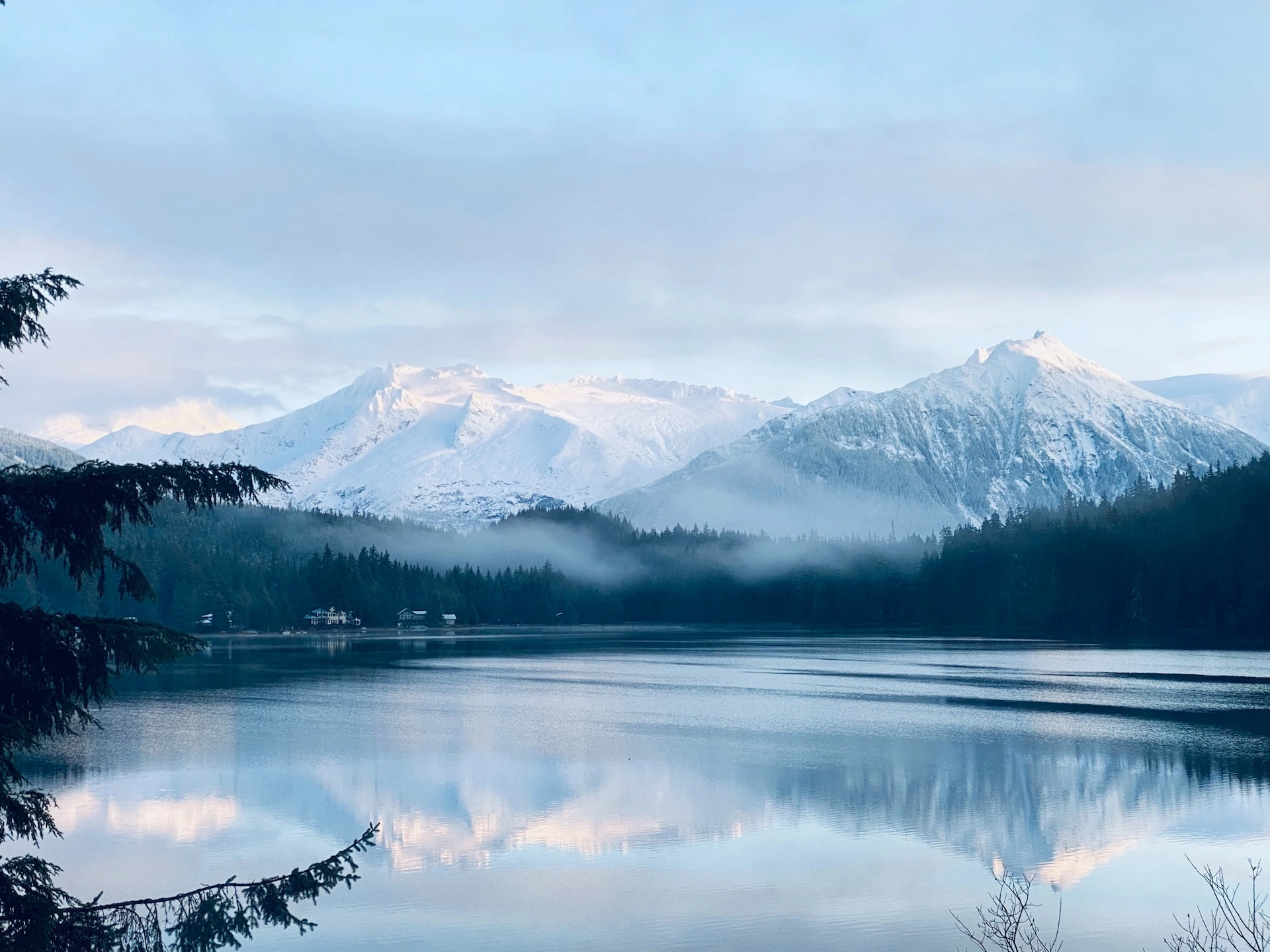 The Maldives
Replace the usual holiday color scheme of red and green with a blue-dominated environment. Take a flight to Male, the nation's capital, and then a seaplane to a private island resort like Medhufushi. Snorkel and day sail your way through the season while staying in a villa perched above the Indian Ocean, which is as warm as a Jacuzzi. The Maldives are home to many luxury hotels, many of which offer special Christmas Day menus. If you skip the sprouts, they'll bring out the fresh lobster, oysters, grouper and a bottle of champagne.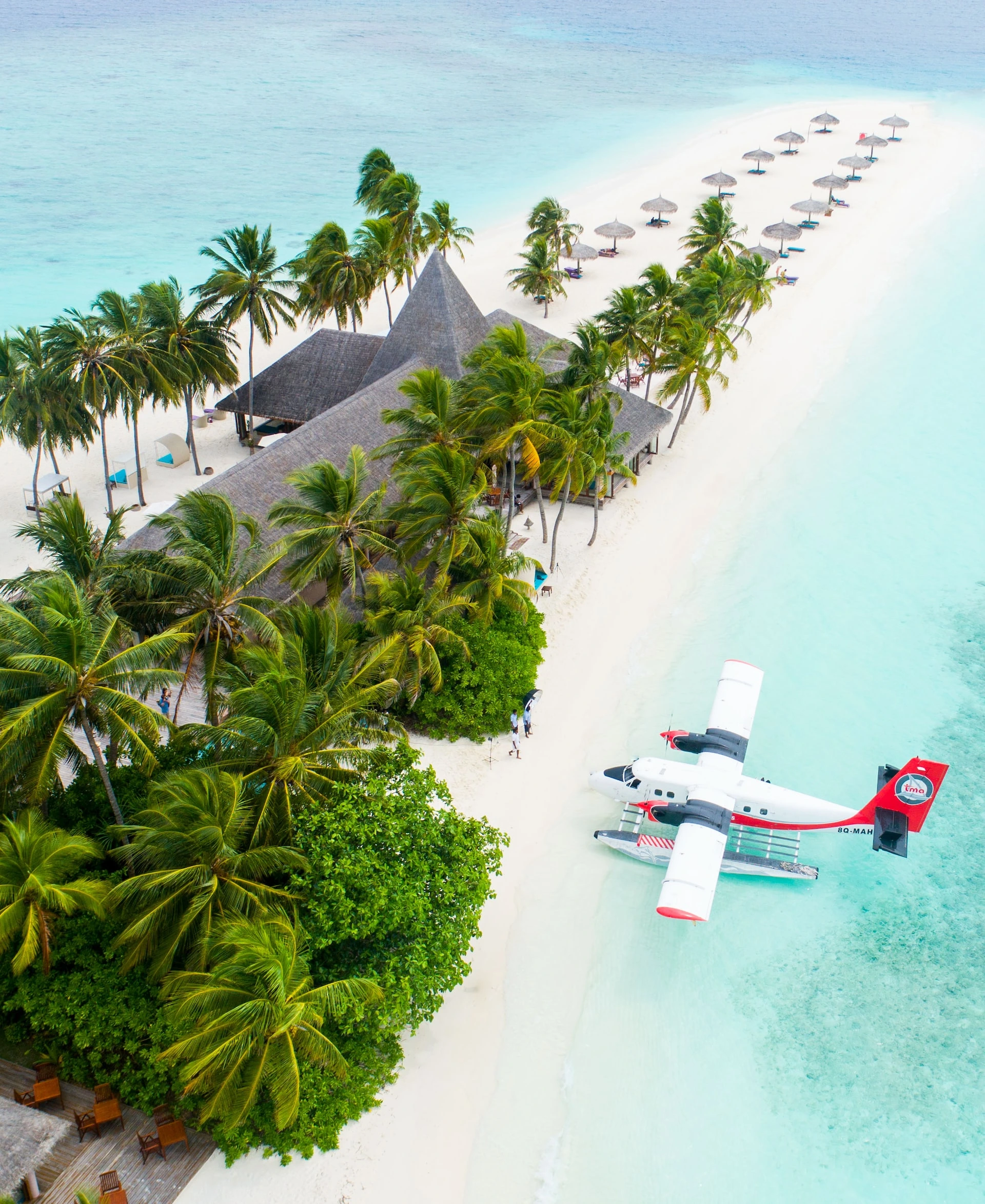 Barbados
Christmastime cruises are ideal in the Caribbean. Here, it's all about swimming in clear waters, exploring sandy beaches, and sipping on a drink of Brugal XV's smooth rum as another island is visible in the distance. Back on board, there is also plenty of spa pampering. Between mid-September to mid-December, when hotel rates drop by as much as a third and the winter sun-seeking regulars haven't yet flown in, Barbados, the go-to Caribbean favorite, is at its most laid-back. Rain is possible, although it rarely lasts for very long, and it's still a toasty 27C outside. Look into the wild east. To get to multiple places, you can book a taxi in Barbados and let the drivers tell you the best spots for Christmas.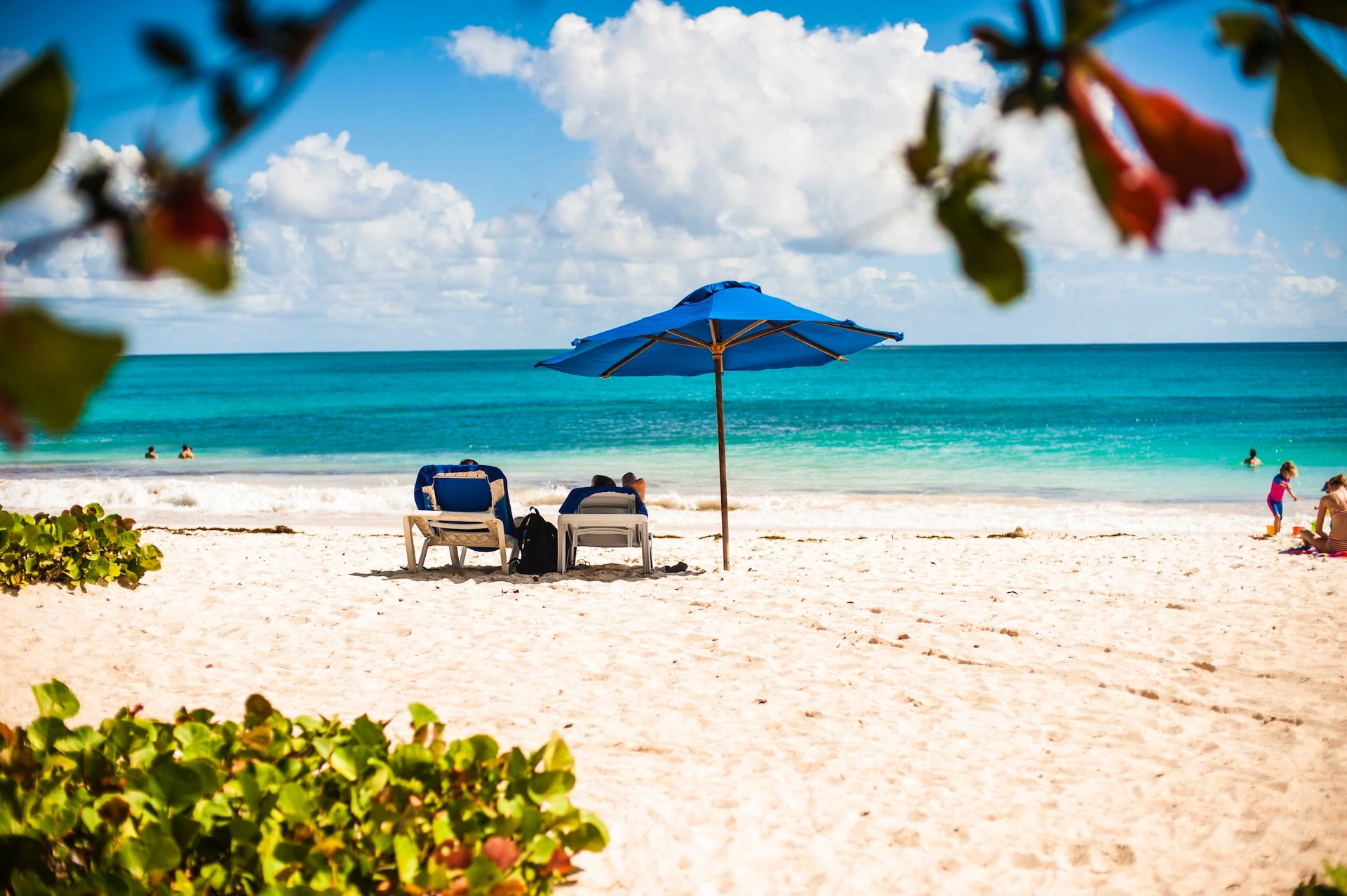 Wherever you go - book a taxi with Airport Taxis
Wherever you are going to celebrate Christmas, it is always good to plan in advance how you and your family or company will safely return to your accommodation. There is a lot of shopping during the holidays, so a taxi to hotel is most of the time high in demand. To ensure that you can enjoy the alcoholic beverages in the Christmas city of your choice, booking a taxi is the best choice. At Airport Taxis we are happy to help you make your Christmas even more magical than it already is in the above places.