One of the most intriguing, genuine, and exciting vacation spots is here. Some travelers to Istanbul may leave with only a vague memory of the Grand Bazaar and a few of the city's well-known tourist attractions. Istanbul has countless tales to tell as a city that has nurtured both Asian and European cultures. This city, which is situated at the mouth of the Bosphorus Strait, is where eastern and western cultures converge. To get anywhere in Istanbul, you simply rely on Airport Taxis for the best taxi transfer services.
Table of contents: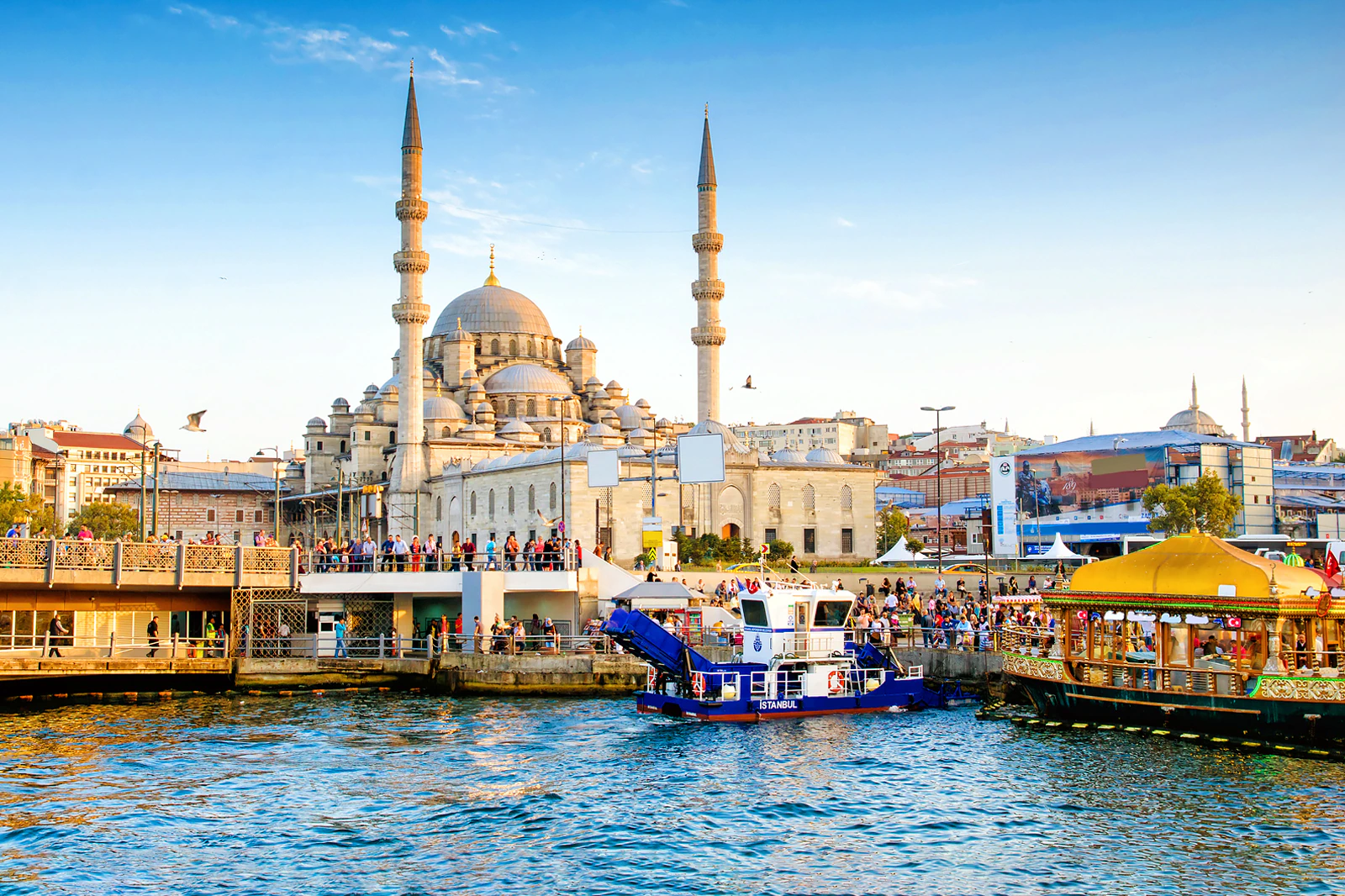 Where to stay in Istanbul
There isn't an incredibly convenient or ideal spot to stay in Istanbul. We'll tell you that much. Simply put, the city is too large to fit into a single neighborhood or district. There are many possibilities for lodging in Istanbul, no doubt about it.
It's likely that Sultanahmet will be the first neighborhood in Istanbul that people look at for accommodations. It is close to the city center and home to several of the city's most famous landmarks, including the Hagia Sophia and the Topkapi Palace. However, lodging in Sultanahmet will be expensive.
Consider Fener and the nearby city of Balat if you wish to stay somewhere more conventional and neighbourhood-oriented. They both have UNESCO listings and are essentially outdoor museums. Additionally, staying in the neighbourhood's characteristically tall and narrow apartments is a lot of fun.
In this stunning city, there are literally hundreds of excellent accommodations. It is challenging to compile a short list of Istanbul's greatest hotels. To get from the airport to your hotel, book your drive with Airport Taxis. Here are three strategically located hotels with regular rates of about $100 per night.
Romance Istanbul Hotel
Romance Istanbul, once a typical hotel in Sirkeci, the center of the old city, has been renovated into one of the most opulent hotels. Instead of catering to the trendy and transient, this hotel offers excellent service and decent, old-fashioned comfort.
Sub Karaköy
Istanbul's hippest neighbourhood, Karaköy, has gotten a new lease on life. Sub, a self-aware stylish, yet amazingly successful hotel created from an unremarkable 1980s office building a few blocks away from the Bosphorus shoreline, best exemplifies the significant changes Karaköy has witnessed in recent years.
Yasmak Sultan
This enduringly popular traditional hotel is justly recognized for its pleasant and efficient staff, superb rooftop restaurant with panoramic views of the ancient city, and value for money. It is conveniently situated on the outskirts of Istanbul's Sultanahmet tourist district.
Istanbul Food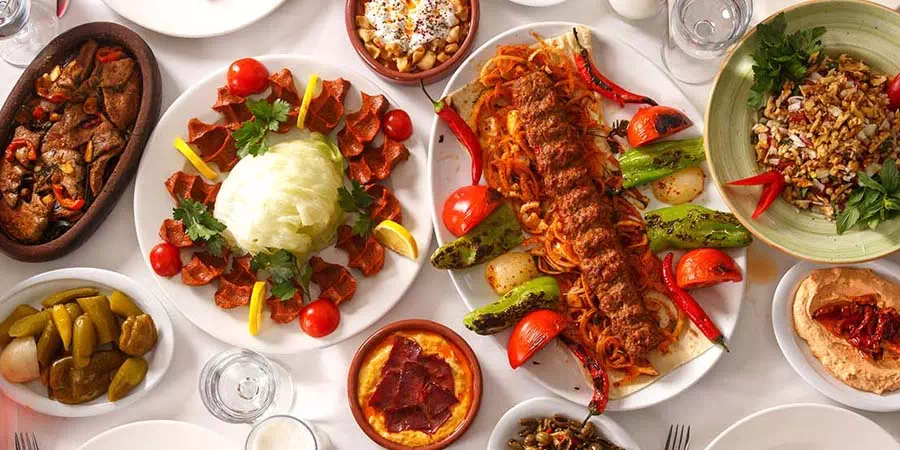 Although it may seem counterintuitive, Turkish cuisine has been around for thousands of years and is today considered to be on par with Chinese and French cuisine by those in the know. Istanbul is home to a wide variety of dining options, including but not limited to:
Fast food stalls: Kebabs (in durum or a pitta), pide, and another well-known Turkish cuisine can be purchased here. With rates ranging from 2 TL (US $0.10) to 5 TL (US $0.30), this is a fantastic choice of Istanbul food if you're looking for something quick and inexpensive.
Self-Serve: These can be discovered in more popular tourist sites. This is a wonderful alternative if you need to eat quickly but don't want to go to a fast food stand.
Meyhane: These are classic eateries that serve booze. They resemble Turkish bars and are a great spot to enjoy authentic raki.
Lokanta: Similar to the previous, albeit at a slightly higher level.
Restoran: The most expensive option is typically a Western-style restaurant for Istanbul food.
Hundreds of street vendors selling ice cream and heads of corn are also available if you want a quick snack in between meals in addition to the items mentioned above. You should definitely try Turkish ice cream because it's conceptually very different from Italian ice cream that you might be accustomed to.
Best restaurant Istanbul
Istanbul, with its crowded streets, delectable cuisine, and intriguing culture, is one of the most distinctive and dynamic cities in the world. If you're looking for the best Istanbul food and restaurants, look no further—we've got you covered! This thriving metropolis is home to some of the top eateries in the entire world.
There is a 'best restaurant in Istanbul' for everyone, from fine dining and trendy spots with an excellent gourmet vibe that will satisfy your taste buds, all the way down to basic Turkish meals created by knowledgeable local chefs who have built their name through time. If you want to arrive in style at the best restaurants of Istanbul and want to make sure you get to your accommodation safely, book a cab with Airport Taxis!
Yeni Lokanta
Yeni Lokanta is an avant-garde restaurant that is located on a side street off of Istiklal Street and is surrounded by tourist hotspots. There is a delightful tasting menu of Istanbul food there that must be experienced at least once. You can discover some amazing items on the menu under the meze category. If you want a delicious, healthful dinner, the green salad is fantastic. The broccoli is perfectly cooked and has a crunch from the walnuts and apples.
A'jia Restaurant
A'jia is a restaurant in the style of a chateau that appears to be the location for the upcoming James Bond movie. For those seeking a different atmosphere, its expertly cooked Mediterranean cuisine is a great option and one of the best restaurants in Istanbul. A'jia will quickly become your new favorite restaurant in Istanbul if you enjoy Mediterranean flavors. They have something for every appetite on their large menu of Istanbul food, which features appetizers like swordfish casserole or bistecca alla fiorentina as well as main meals like risotto with shrimp and some dessert for good measure.
Neolokal
The phrase "neolokal" is a neologism that combines the words "neo" (new) and "local," therefore, it's not surprising that renowned chef Maksut Aşkar is devotedly updating the traditional flavors of his mother. Each meal is a work of art, and it's impossible not to fall in love. The braised root veggies will bring a grin to your face even if you are not a vegetarian. Moreover, it will be much simpler for you to meet your 5-a-day requirements with six different fruits and veggies.
Summit Bar & Terrace
A sip of the Caramel Apple Pie mocktail is the perfect way to unwind while taking in the stunning views of Istanbul's skyline. The Kiss from a Rose cocktail, which contains rose wine, Chambord, and lemonade, may blow wine lovers away. The menu is available in both Turkish and English if you're unsure of which beverage to select. Moreover, the menu with Istanbul food hints at the flavor and mood of the drink.
Best Istanbul tourist places
You may stand on one side of the Bosporus Strait in Europe and cross to the other side to stand in Asia, making Istanbul, Turkey's intriguing city, a true intersection of East and West. Istanbul is a large, vast metropolis with a rich history and a wide variety of cultural attractions. So what are the best Istanbul tourist places? Be it anyway, to get there without a hassle, booking a ride with Airport Taxis makes sure you don't get lost in this humongous city!
Blue Mosque
The Blue Mosque, which was constructed in the early 17th century, is still a functioning place of worship today. Due to the mosque's closure to tourists during the Muslim community's five daily prayer periods, visitors must plan their trips carefully. Shoes must be removed by all guests, and women must cover their hair.
Grand Bazaar
The Grand Bazaar, one of the world's largest indoor marketplaces with 5,000 shops, is a must-visit for those who enjoy shopping. The bazaar, which welcomes almost a quarter of a million visitors each day, sells products including jewelry, hand-painted pottery, carpets that might or might not fly, spices, and antiquities.
Gulhane Park
Gülhane, one of Istanbul's biggest and most stunning parks, is located next to the city's leading tourist destination, Topkapi Palace. Its lovely grounds and gardens, which were once only available to the royal court, are a delight, and the park offers beautiful scenery and heavenly views of the Bosphorus. Popular with both locals and visitors, its leafy pathways lead you past stunning flower beds and fountains with scattered lush green spaces and tree groves. Definitely one of the best places to visit in Istanbul.
Galata Bridge
The Galata Bridge, which spans the length of the Golden Horn, is one of Istanbul's most well-known monuments and has been depicted in innumerable dramas, poetry, paintings, and books throughout the years. It connects the city center to the location of the imperial palace and other significant institutions, including Hagia Sophia and the Blue Mosque. This is the fifth bridge to stand in the same location and surely one of the best Istanbul attractions.
Taksim Square
Taksim Square, a vast and bustling square in the middle of modern Istanbul, is surrounded by a plethora of stores, restaurants, hotels, and historical landmarks. It is not only a well-liked tourist destination and important transportation hub, but it also holds many public events, including parades and protests.
Istanbul must see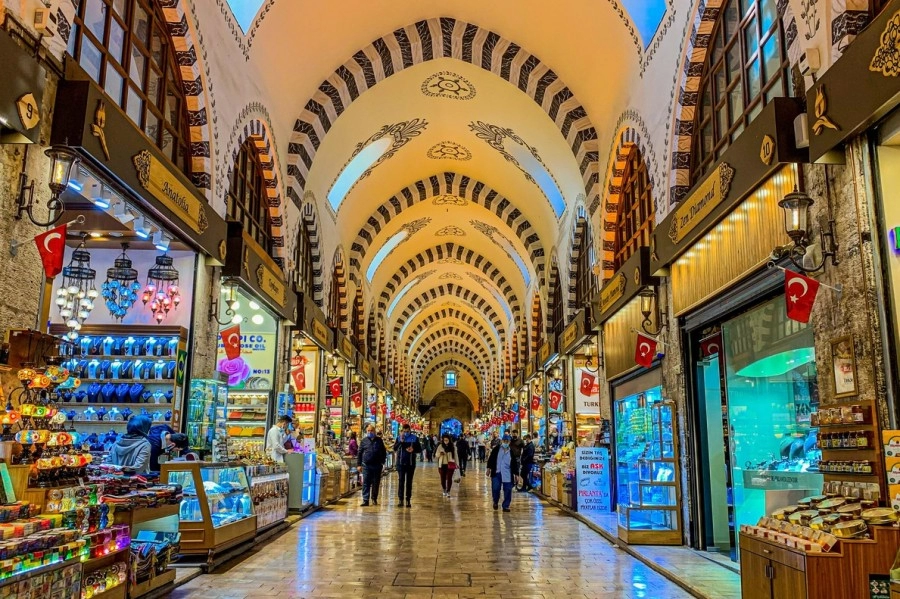 In addition to Istanbul's notable tourist attractions like the Blue Mosque, Hagia Sophia, and Topkapi Palace, there are also bustling bazaars, charming old neighborhoods, and vibrant eating and nightlife scenes to explore.
Spice Bazaar
Istanbul's vibrant and bustling Spice Bazaar is a pleasant and fragrant place to explore and a literal treat for the senses. The Blue Mosque and Hagia Sophia may both be reached on foot from one of the most well-known and well-liked covered shopping complexes in the city, with its spice-filled stalls and shops, which are located in the Fatih neighbourhood.
Kiz Kulesi
The historic watchtower of Kiz Kulesi, which is located on a small islet near the southern entrance to the Bosphorus Strait, is a stunning structure. Turkish for "Maiden's Tower," it boasts an observation deck and a restaurant with stunning views of Istanbul. Certainly an Istanbul must see.
Basilica Cistern
Since Justinian I, the Roman Emperor, gave the order for its construction in the sixth century, the Basilica Cistern has been supplying water to Istanbul's citizens. The technique the ancient Romans employed to create this architectural marvel, which was very sophisticated for its time, has visitors raving about it.
Dolmabahce Palace
The Dolmabahce Palace, which has been compared to the Palace of Versailles, has been described as luxurious, plush, and gorgeous, to name just a few characteristics (definitely Istanbul must see). Turkey's most opulent palace, constructed in the 19th century using 14 tons of gold leaf, combines traditional Ottoman design with Neoclassical, Baroque, and Rococo-European architectural styles.
For travelers, Istanbul is a genuine shopping paradise. While visiting Istanbul, you can take a day or two to fully appreciate the city's shopping opportunities and learn about its distinct characteristics.
In the center of tourism, the Historical Peninsula, the Grand Bazaar, and the Spice Bazaar provide a wide choice of original products. When it comes to shopping in Istanbul, the Grand Bazaar is the first place that comes to mind. Spices, genuine goods, jewelry, and hand-woven rugs are among this bazaar's most popular goods. While shopping in this bazaar, you can also haggle over the cost of the goods. Don't you want to get back on public transport with all your heavy shopping bags at the end of the day? Then it's clear. Book a taxi with Airport Taxis back to your accommodation.
Don't forget to bring home some mementos from your vacation to Istanbul for your loved ones. Review the woven products, traditional jewelry, and items with an Istanbul motif. In Galata and Ortakoy, there are numerous stores and street vendors that are perfect for those shopping for souvenirs. Istanbul offers a wide range of shopping options, from the most upscale experiences. From Bagdat Avenue to Nisantasi to retail malls and from Laleli to Merter.
Avenues and streets, centers of fashion
For those who love to shop, Bagdat Avenue between Bostanci and Kiziltoprak on the Anatolian side of Istanbul is a hard place to refuse. You can increase the enjoyment of the day while taking a break in the best restaurants of Istanbul and cafés that cater to all sorts of tastes on the avenue where the stores of many national and worldwide brands are located.
The majority of Istanbul residents believe Nisantasi to be the city's fashion hub. Along Abdi Ipekci, Tesvikiye Avenue, and Valikonagi are little boutiques and multistory chains where you can keep up with luxury brands and world trends.
Beaches Istanbul
Because many Istanbul residents seek refuge on the south shore during the summer, Istanbul is a little quieter and less congested. You could be tempted to take a day trip to the beach in addition to exploring the city's historical areas.
The beaches of Caddebostan 1, 2, 3, Menekse, and Günes, run by the Istanbul Metropolitan Municipality, welcome visitors throughout the summer by providing everyone with the joy of the water while keeping tranquility in mind. To guarantee that everyone has a good time, sports and entertainment events are also planned on the beaches. Numerous beach accessories, such as shorts, beach balls, and flotation rings, are also available at the beaches, which also provide showers, loungers, and umbrellas. Travelers are mostly unaware of the beaches named below because only a small number of them are featured in traditional guidebooks. Be sure to check em out. One of our Airport Taxis drivers will show you around because they know all the great spots in Istanbul.
Burç beach
The beach, which is situated on property owned by the University of Bogazici, contains everything you need to have a great day. It is more than 2 kilometers long, has wonderful white sand, and provides a variety of activities like sea catamaran rides, canoeing, kayaking, windsurfing, and volleyball courts. On the beach, there is a bar and a restaurant as well. You may expect to hear good music and music on the weekends in the late afternoon. The annual Kitesurfing World Championships, as well as numerous concerts, are held at Burc Beach.
Uzunya beach
This beach, which is situated in a tiny cove, is quite attractive. There is a calm, friendly atmosphere. It's the ideal place to unwind by the sand or grass. You should also try the incredibly wonderful fish and mezes restaurant nearby.
Kilyos solar beach
Everything you need to enjoy a wonderful day with your family or friends is at the beach. It is more than 1 km long and has a variety of activities available, including jet skiing and surfing. Near the shore, there are numerous shops, bars, and some excellent restaurants.
Zoos in Istanbul
In the zoos in Istanbul, you can learn about animals from all around the world and encounter animals you have never seen before. Istanbul's zoos and parks can be explored while traveling through the city's serene and tranquil side.
Polonezkoy Zoo
With a variety of animals present, the Polonezkoy Zoo is a terrific spot to spend time with your kids. You can have fun while visiting this area, which is home to many different animal species, including giraffes, horses, iguanas, and green monkeys. Polonezkoy Zoo guarantees you a good time.
Park of Istanbul
In addition to its zoo, the 200-acre Park of Istanbul also features a café, a restaurant, and adventure courses. The zoo is home to more than 400 animals representing 60 different species. You can get rid of your fatigue at this complex, where you can have a fantastic time while listening to the sounds of ducks and birds and taking in the breathtaking scenery of nature.
Transport options from Istanbul Airports
Kurtkoy, Pendik, is where Istanbul Sabiha Gokcen International Airport is situated. To travel to Istanbul's city center and hotels, you can use a bus or train. On the other hand, Airport Taxis Transfer provides you with individualized transportation to your destinations. So it is advised that you take a taxi from the Istanbul airport to the city center.
Make a reservation for your airport taxi transfer with Airport Taxis to travel comfortably to hotels in Istanbul. They will be clearly identifiable to you because they will have a nameplate at the ready. The driver will direct you to your destination and, if necessary, help you with your bags. We welcome any questions you may have concerning your trip to Istanbul. Our helpful local drivers can provide you with all the information you need.
For transportation to and from the airport or any other location, Airport Taxis offers a sizable fleet of upscale taxis and comfortable vehicles. You can pick the perfect vehicle for your trip to your location. Select the cab that best meets your needs, then settle back, unwind, and relish the ride! Whether you are traveling for business or a family vacation, airport taxi transfer service is available.