Paris, the French capital, is one of the most influential and important cities in the world. The number of tourists visiting Paris each year is second only to that of London. It would appear that Paris was built specifically with the satisfaction of tourists in mind. Its streets, public areas, buildings, gardens, and monuments make people want to come back, and many do. When you want to discover all the beautiful places of the city of love, you can count on Airport Taxis for sublime service.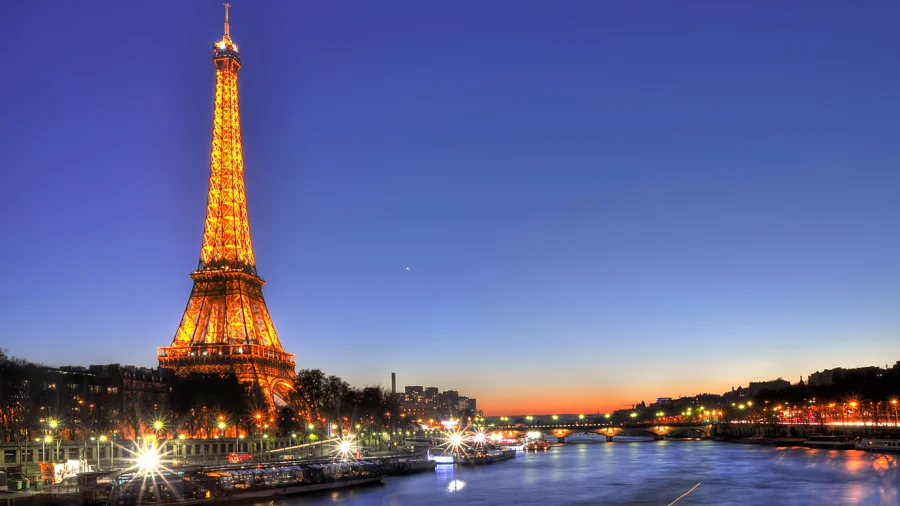 Where to stay in Paris
It's difficult to choose where to stay in Paris. It should come as no surprise that one of the most visited cities in the world has excellent lodging options, ranging from high-end hotels to hostels, with reasonable rates. Twenty arrondissements or districts, each with a distinct character, make up the city of Paris. Staying close to the major attractions could be fascinating if you visit Paris for the first time. Whatever option you decide on, make sure to reserve well in advance, especially if you're visiting during a popular time of year like the summer or winter holidays in France.
Hotels have the potential to offer so much more than just a simple place to sleep. For some travelers, staying in the ideal hotel contributes to the enjoyment of their trip. And in terms of lodging, a city like Paris cannot let you down—your hotel experience there can be just as exciting as your tour! In Paris, there are hotels of every price range, including luxury and palace hotels, all the way to budget-friendly hotels. To get from en to your hotel, it's a great idea to book Airport Taxis in Paris.
French Food
Paris will not let you down if you are looking for delicious meals. It is impossible to discuss a country's culture without mentioning its cuisine. Visit the local, fresh vegetable markets in the city. With your buddies, savor a French apéritif and some planches. Enjoy yourself at one of Paris' French gastronomy festivals. Dine in neighborhood restaurants and on street food. An Airport Taxis driver will gladly drive you to the best spots in town. Eat locally and check: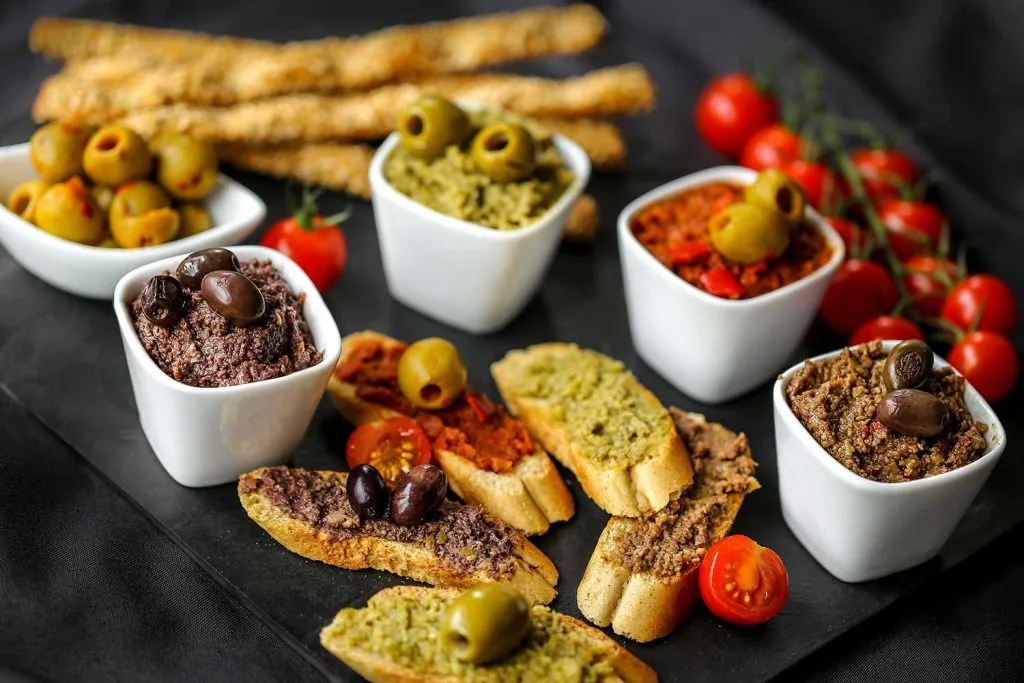 Jambon-Beurre (also called "Parisien")
Jambon-beurre (ham-butter) sandwiches, despite their seeming lack of complexity, are a celebrated part of the cuisine of Paris. One of the most popular French food snacks, more than a billion of these sandwiches were sold in 2013. On a French baguette, of course.
Croque-monsieur (or croque-madame)
This traditional French hot sandwich has a small slice of ham and melted cheese sandwiched between two slices of bread. Some people think the first one, which first appeared on menus in Paris in 1910, was made by accident when French workers left their sandwiches next to a hot radiator and later found that the cheese had melted.
Onion Soup
French onion soup is currently regarded as one of the most coveted dishes in French food, despite its humble peasant origins. The broth is produced simply from pork stock and caramelized onions. The soup is unique, though, because of the croûtes—pieces of crisp, baked bread that are added on top of the soup and then liberally sprinkled with cheese.
Confit de canard (duck confit)
In order to make this classic French food, duck meat is slowly roasted in its own fat. Before refrigeration, what was formerly needed to preserve meat was now relished as a rich and savory dish all on its own. Salt, pepper, and fresh herbs and spices like thyme, garlic, shallots, and bay leaves are frequently used to season meat.
Crêpes
Time for dessert? These delicate pancakes originated in Brittany, a region of France, and are created with wheat flour. Despite being a national dish and a staple of French food, crêpes had gained popularity on a global scale since the turn of the 20th century, when white wheat flour became more widely available. Flour, eggs, milk, and butter are beaten into a thin batter to make these scrumptious delicacies, which are then placed into a crêpe pan and baked.
Best restaurants in Paris
One of the most popular food cities in the world is, once again, Paris. Today, the French city is full of great places to eat, including several new restaurants that show how tasty and international Paris has become. Want to arrive in style and not have the hassle of getting to your chosen restaurant? Then book a ride through Airport Taxis.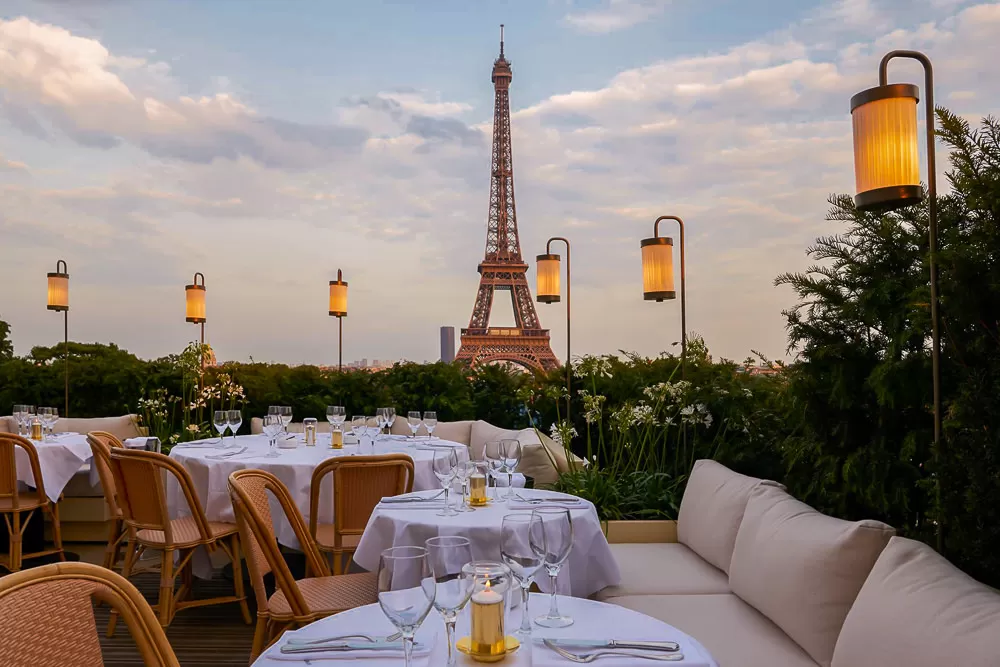 Best Montmartre Restaurants: French Food
The most picturesque neighborhood in Paris is probably Montmartre. Here are a few of the best restaurants in Paris.
Chez Prout
One of the nicest eateries close to Sacré-Coeur, with a lovely ambiance. The meals to share are extremely fascinating; the French food is excellent (fish, beef, and some vegetarian alternatives), and everything is complemented by a fantastic selection of wines. Also, save space for the fantastic sweets! Their Paris-Brest should be singled out for special consideration.
Le Fusain
Locals love to gather here because it is one of their favorite places. The French food is imaginative, with intriguing suggestions made in response to guests' appearances and a constant endeavor to enhance the dish without distorting it. This is the ideal location for having a good time with family or friends, and it never lets you down.
Best Restaurants in the 7th Arrondissement of Paris: French food
Although we cannot guarantee you a table with an Eiffel Tower view, we are confident you will like the food and ambiance at these Paris restaurants. Enjoy!
Les Ombres
Les Ombres, the restaurant on the roof of the Musée du Quai Branly, is the ideal location for celebrating a special occasion. This restaurant has a romantic atmosphere and stunning views of Paris and the Eiffel Tower. It also has a sophisticated menu with beautifully presented meals and friendly staff.
L'Escudella
This restaurant is well-known in the area for the excellence of its cuisine, its unique recipes, and its friendly service. Certainly one of the best restaurants in Paris. When exploring Paris 7th, this restaurant is also ideal for a satisfying lunch break. The French food is consistently creative and expertly cooked, and the wines are equally good. Booking is strongly advised at L'Escudella because it is frequently full. On the weekends, the restaurant is closed.
Best Restaurants, 5th Arrondissement, Paris, French food
Food lovers will love the 5th Arrondissement. In the middle of student life in Paris, you can find a lot of small crêperies, old bistros, and quick bites that are delicious and cheap. Arrange a driver from Airport Taxis to take you here.
La Truffière
This stylish restaurant serves superb French food that is also a visual feast for lunch customers at reasonable costs. Depending on what's new at the market, La Truffière serves a variety of interesting dishes that everyone can share. The chef is tenacious in his defense of the concept of sharing, the joys of the palate, and the essence of flavors. He is passionate about and driven by inventive food. The wine suggestions are consistently excellent.
Le Resto
In the center of the Latin Quarter, close to rue Mouffetard, is a family-run bistro that has a wonderful old-world aesthetic with stone walls and exposed beams. Even though the menu is small, the proposals are always of the highest quality and use only the best and freshest ingredients.
Top Paris Tourist Attractions: Paris Sightseeing
The main attractions in Paris for many tourists are the historical, cultural, and well-known locations that everyone associates with the city. When visiting Paris, especially if you just have a short time there, don't feel like you have to see everything. Numerous of them, such as the majestic Arc de Triomphe, the magical Seine River, the great Eiffel Tower, and even the shining white Sacre Coeur perched high above a hill, are visible from many locations throughout the city, whether or not you choose to travel there with Airport Taxis. The top attractions in Paris for many visitors are the historical, cultural, and well-known sights that everyone associates with the city, as described below.
Eiffel Tower
Alexandre-Gustave Eiffel designed the Eiffel Tower for the 1889 Paris World Fair, which commemorated the 100th anniversary of the French Revolution. It is arguably the most recognizable structure in all of Paris. Given its weight of over 10,000 tons and its record-holding status, the Eiffel Tower is really a work of art in architecture. Make sure you trek up there to take in the breathtaking perspective as well as the fantastic outlook from the summit. The historical exhibition of the tower is also accessible while you are there.
The Louvre Pyramid
Located on the grounds of the Louvre Palace, where the French Kings once resided, the Louvre Museum is among the most opulent structures in the entire world. The Louvre Pyramid, which was created by Chinese-born architect I.M. Pei and was also commissioned by French President François Mitterrand, is located in the palace courtyard. The famed museum was given more room when the Louvre Pyramid, which serves as its entrance, was built. Metal, 603 laminated glass lozenges, and 70 glass triangles make up the construction of the Pyramid.
Sacré-Cœur Basilica
One of the major Paris landmarks is the Sacré-Coeur Basilica, which is situated in the 18th Arrondissement on the summit of Montmartre. The Basilica, devoted to the Sacred Heart of Christ, receives well over 10 million visitors each year, making it France's second-most frequented place of worship, just behind Notre Dame Cathedral.
Arc de Triomphe
Napoleon ordered the construction of the Arc de Triomphe, which is a monument to the French troops who battled throughout the French Revolutionary and Napoleonic Wars. Jean Francois Chalgrin, an architect, created this Parisian monument in 1806.
Notre Dame Cathedral
The center of medieval Paris was Notre Dame, built on the Île-de-la-Cité. King Louis IX laid the groundwork for this important Parisian landmark in 1163, and it took over 150 years to complete. It honors the history and creativity of Gothic architecture with its intricate sculptures, stained glass windows, beautiful facades, and overall design.
Things to do in Paris
A visit to Paris is frequently at the top of travelers' wish lists because it is known as the "city of lights" and "the city of love." Even though this city has great French food, culture, and shopping, it is also famous for its historical and iconic sites.
Moulin Rouge
Probably the best-known nightclub in the world is Moulin Rouge. It has seen many famous people walk through its doors since it was established in 1889 by Charles Zidler and Joseph Oller. Aside from visitors, Parisians continue to like this cabaret venue.
One of the most well-known dances of the twentieth century originated at the Moulin Rouge, often known as the Red Mill. In the two-hour performance of "Féerie," 60 can-can dancers frolic on stage in flawless synchronicity. Legs kick higher than one might think they were capable of, the costumes are stunning, and the "half-time" acts are amusing. You can complete the perfect French evening by sipping a glass of champagne. Had a couple of glasses? Why not book a ride with Airport Taxis to get to your hotel safely.
Luxembourg Gardens
On the Left Bank of the Seine, tucked between St. Germain-des-Prés and the Latin Quarter, is the stunning Jardin du Luxembourg, commonly called the Luxembourg Gardens. Marie de Medici lived in the palace and gardens within them around the beginning of the 17th century. She was born in Florence, and the gardens were created to resemble the Pitti Palace and Boboli Gardens there. The hours of operation for the Luxembourg Gardens vary depending on the season, but if it's still light outside, the park ought to be open.
Musée d'Orsay
Prior to becoming a preeminent art gallery, the Musée d'Orsay was constructed as a train station to welcome visitors to the 1900 World Fair. The most comprehensive collection of Impressionist and post-Impressionist works is currently housed in the magnificent Beaux-Arts Gare d'Orsay. More than 2,000 paintings and 600 sculptures by Monet, Renoir, Van Gogh, and Seurat are on display at the Orsay Museum. The Orsay Museum has pieces of art that were created between 1848 and 1914. The Orsay is one of the most popular museums and tourist spots in Paris right now.
Disneyland Paris
Disneyland Paris is usually at the top of their list when travelers go to Paris. Adding Disneyland Paris to your itinerary is very simple because it is only 40 kilometers east of Paris and is also easily accessible via airport taxis.
The Best Attractions in Disneyland Paris (Disneyland Park)
Main Street USA, Fantasyland, Frontierland, Adventureland, and Discoverland are among the sections of Disneyland Park that are separated into different sections. Each section has exciting rides from Disneyland Paris, cafés, and shops where visitors can get drinks or quick snacks.
Main Street, USA
Disneyland Railroad
Both children and adults may enjoy a tranquil 20-minute ride across Disneyland Park on this charming steam-powered train. The Disneyland Railroad is not only a beautiful experience, but it is also a convenient method to move throughout the park. Four stations allow you to board or exit the ride: Main Street, USA; Frontierland; Fantasyland; and Discoveryland. Right after the park's main entrance, on your right, is where you'll find the main station.
Frontierland
Big Thunder Mountain
This entertaining runaway mine train will transport you through an old, eerie gold mine and is a Disneyland Paris staple. Great Thunder Mountain is not a roller coaster, but it is fast and crazy, so you can be sure to have a lot of fun on it.
Fantasyland
Peter Pan's Flight
One of the kids' favorite rides at Disneyland Paris is Peter Pan's Flight, but adults can also enjoy it. Fly over London under the stars aboard a magical galleon before accompanying Peter Pan to NeverLand, where lovely mermaids, Indians, and pirates are waiting.
Shopping in Paris
Fashionistas like the premium haute couture boutiques in "the Golden Triangle" and at opulent department stores like Galeries Lafayette, where you can buy the most recent designs from Dior, Hermès, Louboutin, and other renowned designers. Paris teems with great shops where you can get top French, Parisian, and international clothing as well as decor, antiques, and home products at costs ranging from opulent to reasonably priced to outrageously low.
Days could easily be spent perusing the quaint shops in fashionable areas like the Marais and Canal Martin, the vibrant pedestrian-only market streets and once-hidden antique villages, the old glass-roofed arcades, the treasure-filled cookware shops close to the Les Halles market area, and the weekly pop-up street markets. Shopping in Paris is a lot of fun!
Even a discount designer mall with all the sought-after brands you see in upscale Parisian clothing stores is available if you want additional options. There are also gleaming modern shopping malls, bargain-filled (and high-end) flea markets, and other shopping destinations.
Don't feel like braving public transport with all your purchases after a day of shopping in Paris? Then book a driver with Airport Taxis and come back to your accommodation effortlessly.
Transportation options from Paris Airport
Paris has three airports. The Paris Charles De Gaulle Airport (CDG), Paris Orly Airport (ORY) and Paris Beauvais–Tillé Airport (BVA). You can use a train or a bus to get to the downtown area and hotels in Paris from these places. However, Airport Taxi Transfer offers personalized transportation to your locations. As a result, it is recommended that you take a taxi from the Paris airports to the city's center.
Make an airport taxi transfer reservation with Airport Taxis to travel conveniently to hotels in Paris. They will be easily identified because they will be carrying a nameplate. The driver will lead you to your destination and assist you with your luggage if necessary. We embrace any questions you have about your trip to Paris, and our friendly local chauffeurs can provide you all the information you require.
Airport Taxis provides a large fleet of upmarket taxis and comfortable vehicles for transportation from and to the airport or any other location. You can select the ideal automobile for your travel to your destination. Choose the taxi that best matches your needs, then sit back, relax, and enjoy the trip! Airport taxi transfer service is accessible whether you are traveling for work or for a family holiday.