Milan, the capital of Lombardy, is the second-most populated city in Italy and the country's financial hub. It is located in northern Italy. Milan is really an Italian city unlike any other, with a rich history and a cultural legacy that is both old and modern. Visit Milan to experience its beauty and sophistication. Milan is also really a city of contrasts that simultaneously evokes the old and contemporary worlds. It is concealed behind locked doors, around corners, on the bottom steps, and in courtyards. To find out what beautiful things Milan has to offer, you can use Airport Taxis services. Our drivers know Milan inside out and are happy to help you with questions about the area.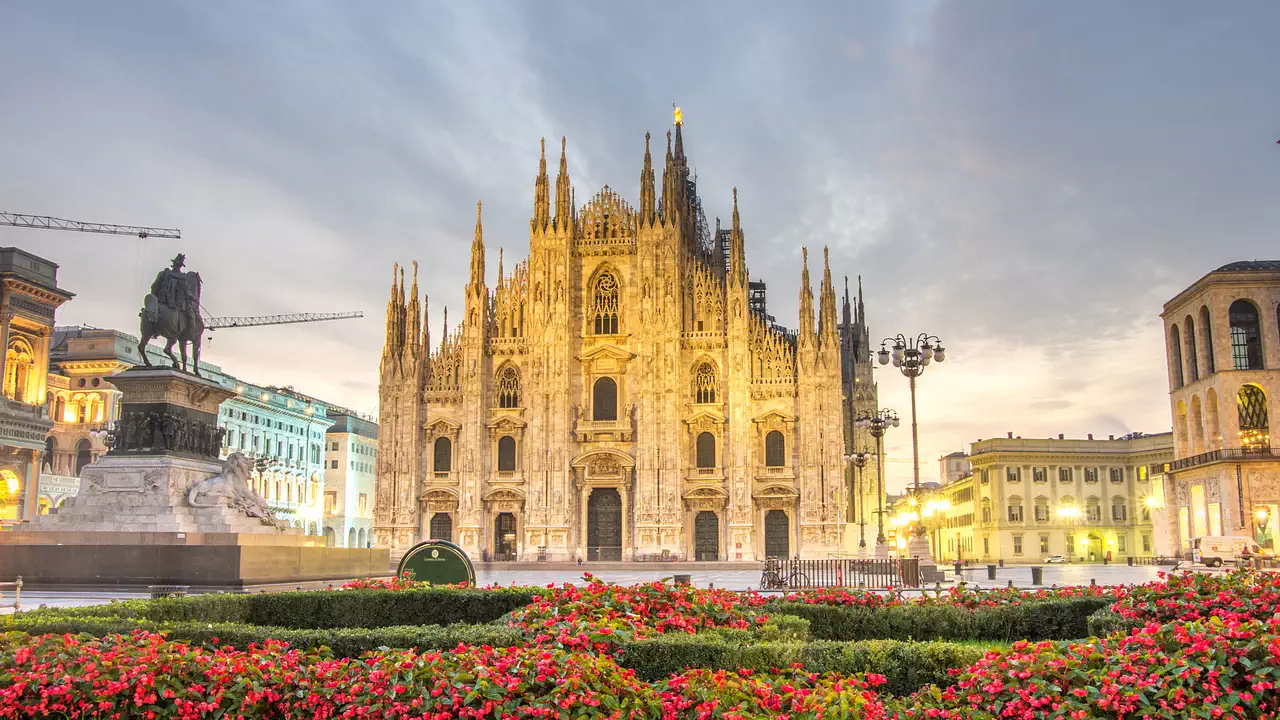 Where to stay in Milan
Although they are not as expensive as those in Rome or Venice, Milan's hotel rates are nonetheless hefty. But if you plan ahead, you can find affordable lodging at mid-range, well placed hotels. Milan is a modestly sized city. We advise looking for a hotel close to the Milan Cathedral or La Scala because most of the town's tourist sites and museums are located in the city center or relatively close by. Make sure the hotel is close to the historic center, where the majority of Milan's landmarks are, if centrally placed hotels are too pricey and you would prefer to stay a little further afield.
Hotels in Milan
A double room at a mid-range hotel close to Piazza del Duomo may be found for € 100 (US$ 100.10) per night if you reserve in advance. If you rely on Airport Taxis to drive you to the city center, you can find decent hotels for about € 50 (US$ 50) per night.
Milan Food
Pizza and spaghetti are the two most well-known meals in Italian cuisine. But there is much more to it, including more intricate recipes inspired by the flavors and aromas of the Mediterranean. Milan, one of Italy's larger cities, has culinary traditions that are different compared to those of Rome, Florence, Bologna, and other southern cities and areas. Rice, butter, cornmeal polenta and other dairy products, as well as meat, are the main ingredients in Milan food. These ingredients are all byproducts of the flat agriculture land that surround the city on three sides. Some of the best dishes to sample in Milan are: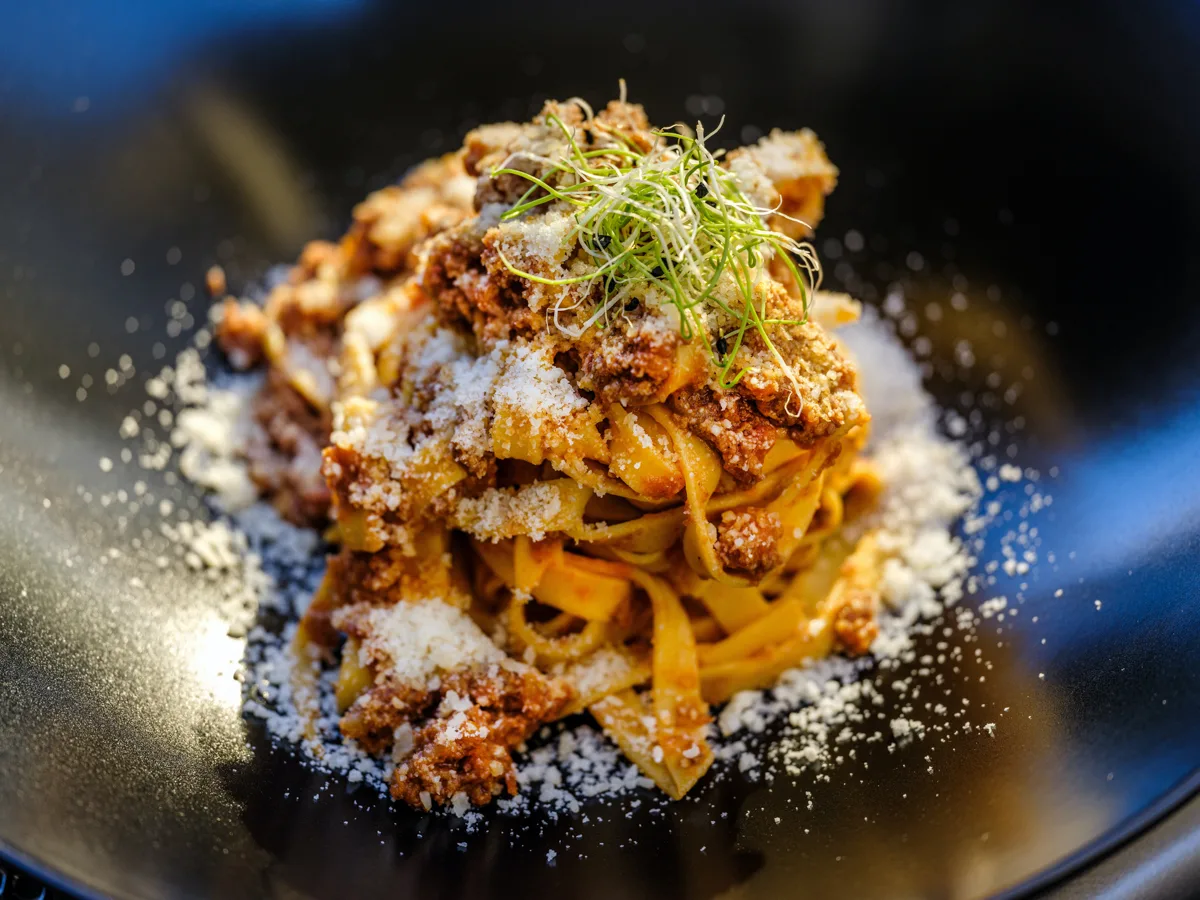 Risotto alla Milanese
Saffron is the key ingredient inside this creamy rice dish, which also contains beef broth, butter and marrow, grated cheese, onion, and white rice (Arborio is thought to be the tastiest variety). Saffron is a priceless spice that gives the meal its rich, deep yellow color. A few brilliant orange-red saffron sprigs will be placed on top of the best—and most pricy—versions when they are served.
Cotoletta alla Milanese
Cotoletta alla Milanese is a breaded and fried veal cutlet. Butter is the preferred cooking fat, rather than olive oil, in the northern part of Italy. It is a mainstay of Milanese restaurants, from basic trattorias to high-end places. In Italy veal is frequently made from teenage animals rather than the meat of extremely young (baby) cows. A cotoletta can be served with or without bones, and it frequently comes with fries or risotto alla Milanese.
Panettone
In Italy, panettone, which roughly translates to "large bread," is a traditional Christmas dessert. Everywhere you look, you can find the round, tall and puffy-topped bread, from the more delicate fresh-from-the-oven varieties to the mass-produced varieties offered in shops and restaurants. It is said that Milan is where the sweet bread with the nuts, candied fruit and spices originated. If you're in town around the holidays, do yourself a favor and spend the money on an authentic panettone that comes straight from a bakery rather than something less expensive.
Polenta
Although it goes by many names and is eaten in far-flung regions of the world, porridge or cornmeal mush is known as polenta in Italy. It's a hearty dish that frequently serves as the foundation for a meat dinner or is accompanied by meat sauce. Polenta is a consistently well-liked meal in Lombardy, the region of Milan, due to the abundance of cornfields there. It can be firmly combined and then cut into slices and cooked, although the creamier variant is more common as Milan food.
Best restaurants in Milan
In Milan, there're plenty of places to eat. The second-largest city in Italy is home to a wide variety of eateries, including Michelin-starred restaurants and classic trattorie. Do you want to arrive in style at Milan's best restaurants? Then book a driver through Airport Taxis and let yourself be driven around the beautiful city in a luxurious way. You can also safely return to your accommodation with a taxi from us after a night out.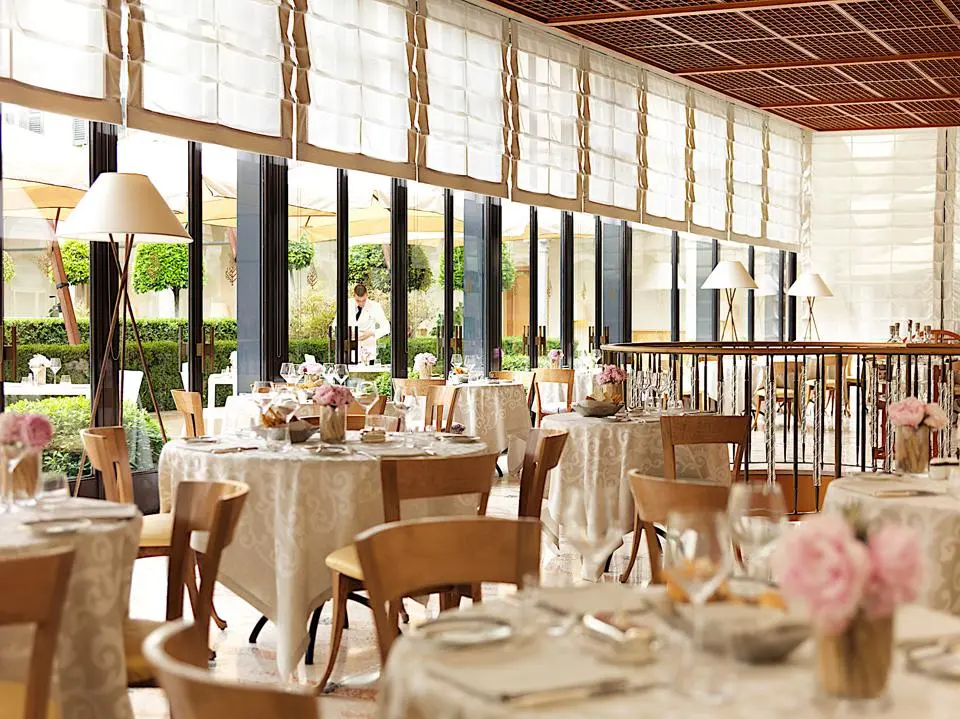 Ristorante Berton
Chef Andrea Berton's food is characterized by inventive minimalism. From the choice of ingredients to their presentation on the dish, Berton is not constrained by any certain Italian culinary heritage. Nevertheless, he enjoys innovating by fusing several regional gastronomic influences. The ingenuity is evident in dishes like the rack of lamb and the pigeon lasagna as well as a pepper stuffed with ricotta cheese, onions, and green sauce.
Ristorante Cracco
One of the most renowned Italian chefs now working is Carlo Cracco. Within the upscale retail center Galleria Vittorio Emanuele II, the chef established his own restaurant. The restaurant, which has five storeys, is designed to be a food empire. A café-bistro is located on the ground floor and is the ideal place for breakfast or lunch. The elegant restaurant is located upstairs and has three dining rooms as well as two private spaces for special occasions or private dates.
Joia
One of the top vegetarian eateries in the area is called Joia. It has been Pietro Leemann's temple since 1996 and holds a Michelin star. The restaurant's minimalist and elegant decor stands in stark contrast to the vibrant meals. The freshness of the ingredients is highlighted on the menu; saracen buns packed with cauliflower and harissa are a big hit.
L'Alchimia Ristorante and Lounge Bar
You could stay here all night. A tiny eatery called L'Alchimia with 50 seats and unclothed wooden tables. Choose the private area with an eight-person table that looks out onto chef Davide Puleio's kitchen if you prefer a more cozy setting. The risotto Milan-Rome, a traditional Milanese risotto with a Roman touch (since the chef is originally from the Italian city), is particularly delicious. The owners keep the menu short.
Milan tourist attractions - Sightseeing
While Milan may not have many sights to see, there are a few must-see attractions that contribute to the city's distinct charm. You can start the best sightseeing in Milan from a point where Airport Taxis takes you, or visit all the places with one of our drivers.
Milan Cathedral
One of the largest Gothic cathedrals in the world, Milan Cathedral, or Duomo di Milano in Italian, is situated in the center of the city. The enormous Gothic-style cathedral known in Italian as Duomo di Milano is situated in the center of Milan. It is 302 feet (92 meters) in width and 515 feet (157 meters) in length. The Duomo di Milano is one of the biggest Catholic churches in the world, with a capacity of 40.000.
Galleria Vittorio Emanuele II
The Galleria Vittorio Emanuele II is often called "Milan's drawing parlor" Milan's fanciest boutiques are there. The 1865-1877 building has two arcades shaped like a Latin cross and topped with glass and iron domes. The Galleria is between Milan's Duomo and Teatro alla Scala. This shopping arcade is one of Milan's most interesting sights.
Piazza Gae Aulenti
The heart of Milan's most contemporary district is the Piazza Gae Aulenti. The square was officially opened in Milan's most contemporary area. The square honors famous female architect Gae Aulenti and was unveiled on December 8, 2012. The revitalization of the Garibaldi, Isola, and Varesine areas produced the Piazza Gae Aulenti and the structures around. The neighborhood is a fusion of the financial district and the city's historic core.
San Lorenzo Basilica
The oldest church in Milan is the Basilica of San Lorenzo, which was built in the fourth century. Roman ruins from the third century can even be seen up front. The church's interior is embellished with stunning mosaics and marble. The Chapel of Saint Aquilino, which is adjacent to the main church and features Byzantine mosaics from the fourth century, is one of the temple's attractions.
Things to do in Milan
Milan offers attractions for people of all ages and never ceases to surprise visitors. Whether you're visiting Milan for a single day or a week, these are the top attractions you must not miss. To make sure you don't get lost while visiting the must do's in Milan, you can book a driver with Airport Taxis. Our drivers will help you to your destination and are happy to give tips about the city.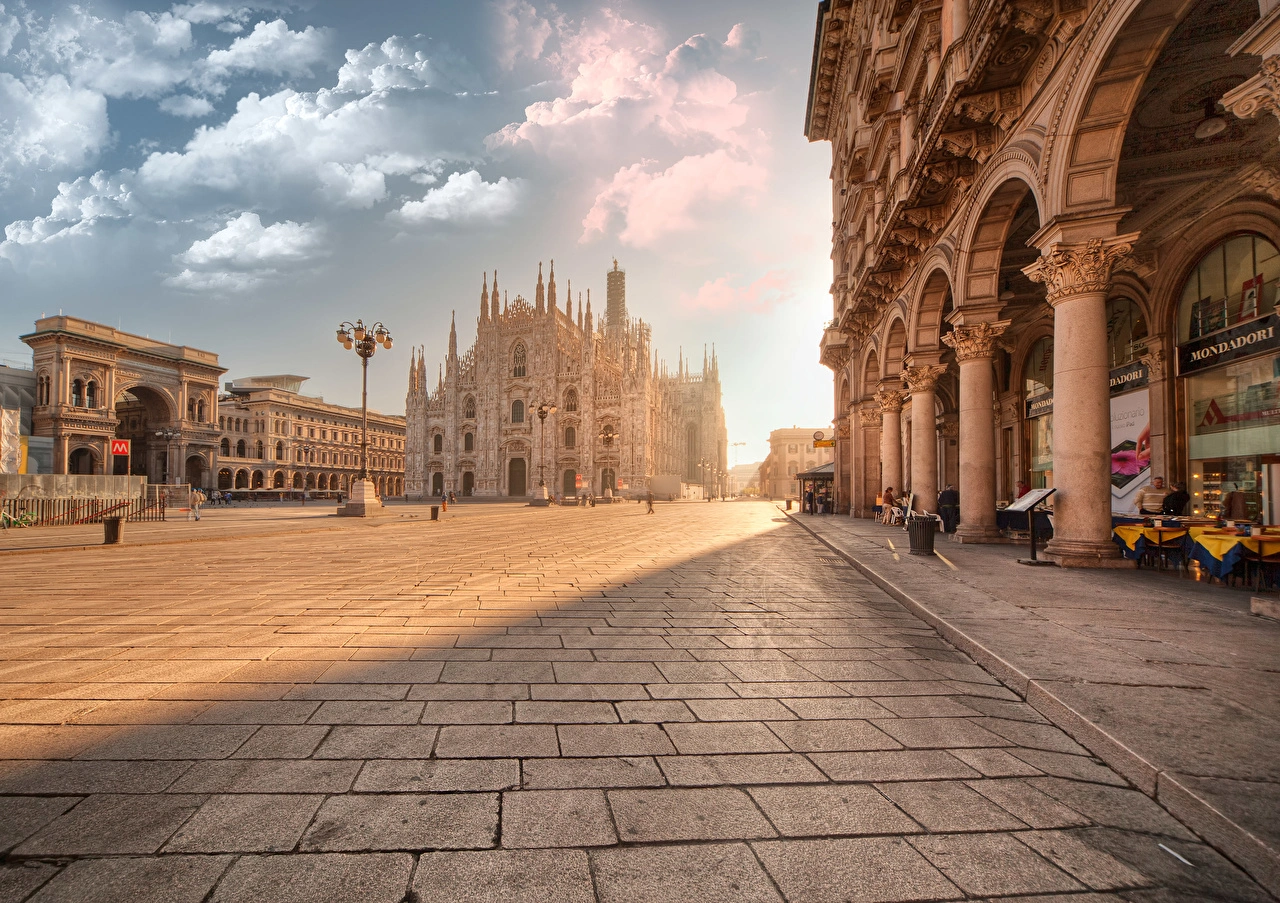 Piazza Mercanti
One of Milan's most stunning squares is Piazza Mercanti. Some of the most well-known medieval structures in the world can be found in this plaza. Milan's Piazza Mercanti is a charming square close to the Duomo. The plaza served as the city's commercial and administrative hub during the Middle Ages. Even though it no longer serves the same purpose, it is nevertheless a fascinating medieval neighborhood with a variety of interesting structures.
Duomo
The Duomo, or cathedral, in Milan is the world's biggest Gothic structure. Although construction started in 1386, it took approximately 500 years to finish. Take the elevator (or the stairs) to the rooftop for a close-up view of the Duomo's more than 130 spires and more than 3,000 statues. Additionally, you'll see some breathtaking vistas of the city below. The ancient heart of Milan is centered on the Piazza del Duomo, where the cathedral is located. A statue of Vittorio Emanuele and the Palazzo Reale, which houses the Duomo Museum and the Contemporary Art Museum, are also located on the Piazza.
Da Vinci's Last Supper
One of the most well-known paintings in the world is Leonardo da Vinci's The Last Supper (Cenacolo Viniciano). Between 1495 and 1497 the original painting was made. In the dining area of the Convent of Santa Maria delle Grazie, visitors can currently view the original artwork that Da Vinci created. The Last Supper is a massive picture that is 640 by 880 centimeters in size. Instead of employing the most widely utilized method of the day, fresco, Leonardo da Vinci chose to use tempera and oil on a plaster substrate.
Castello Sforzesco
Milan's Castello Sforzesco is accessible without climbing a hill, unlike many other castles. The castle's museums include artwork, furnishings, and other cultural artifacts. These include Michelangelo and da Vinci works like the Rondanini Pietà. The castle's courtyard doubles as a park, so you can visit even if you don't wish to visit a museum. Visible are castle remnants and architecture. The Archaeology Museum has musical instruments along with Egyptian and Prehistoric exhibitions.
Cimitero Monumentale
Not your ordinary cemetery, this one. Even if you don't enjoy visiting cemeteries, you owe it to yourself to visit Milan's "Monumental Cemetery," which is a sizable outdoor museum that is home to hundreds of graves. Many of which are those of some of the most notable people in the nation. Families have competed over the years for the most ornate tomb, so the designs vary; you'll witness everything from four-poster beds to marble pyramids.
Royal Palace of Milan
The Royal Palace in Milan, which once housed the city's government, is today a vital hub for culture in the area. The palace, which has a floor area of more than 75,000 square feet, holds numerous exhibitions every year that feature fashion, art, design, and other topics. There are other priceless paintings there, many of which are on loan from other international institutions. Visit the palace's museum, which is split into four sections depicting Milanese history: the Neoclassical, Napoleonic, Restoration, and Italy's Unification.
Nightlife in Milan
When it comes to metropolitan areas, Milan is ranked number 54 in the world and second in Italy in terms of population. You may enjoy appetizers, fashionable apparel, and exciting parties at discos and pubs in Milan's nightlife. There are many ways to enjoy your night out in this city before it becomes dark because it is so vibrant and flamboyant. Do you want to arrive in style and come home safe and sound after a few drinks? Then make sure you have rented a cab from Airport Taxis for the night out.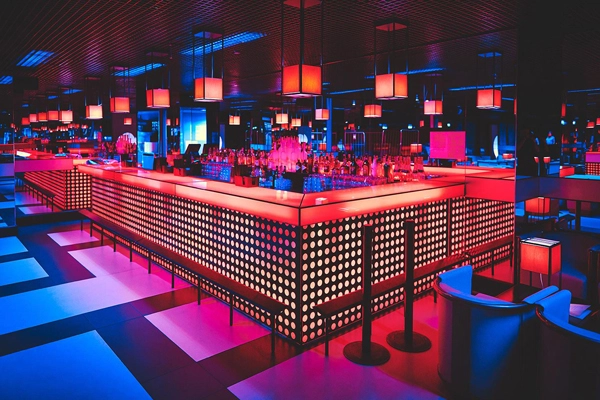 The Isola – New age of entertainment
This features new-age entertainment and is located close to the Porta Garibaldi train station. Isola contains clubs and pubs that target the 20 to 30 year old crowd and offer the best deals during happy hour. La Crocodile Pub is a must-visit if you're in the region. While watching a football game on TV with your pals, you can purchase nibbles like bruschettas for 8 euros. Here are two of Milan's top nightclubs: Frida, which is distinguished by a garish internal garden, and the Isola della Birra, which is regarded as the city's first sushi brewery.
Corso Sempione – Exclusive clubs and bars
This location is a chic and upscale nightlife area in Milan. Once more, this is regarded as one of the top locations for a youthful crowd's late-evening happy hour. The Milanese spend their downtime at hip bars and clubs after work. There are clubs and bars that offer outdoor seating and unplanned musical entertainment.
The Navigli – For all ages
Due to its glitzy nightlife, this neighborhood has been very popular over the past few years. For the majority of Milanese, this is the beginning of a spectacular evening. The area's abundance of bars, pubs, and clubs make it a must-visit location. Its canals would be crowded with cafes and historic stores. As dusk falls, this spot becomes very crowded. A young, energetic audience would frequent the bars, discos, and pubs in this area.
Shopping in Milan
Milan is the ideal location to update your wardrobe because it is home to some of the finest fashion schools and one of the most prominent catwalks in the world (Milan Fashion Week). Even though the rankings change every year, the top five fashion cities are generally considered to be New York City, Rome, Paris, London, and Milan. Do you want to bring your entire shopping haul back to your lodging as soon as you can after a long day of shopping? Forget public transport or going on foot and book a driver at Airport Taxis Milan.
The Fashion Quadrilateral
Milan's most upscale commercial streets make up the quadrilatero della moda (fashion quadrilateral). High-end stores and labels like Prada, Gucci, Moschino, Versace, and Bulgari are abundant in this area of the city. Via Montenapoleone and Via della Spiga are two of Milan's most well-known upscale streets. Other shopping streets connect these two streets to form the well-known quadrilateral, but none of them is as prominent as the two described above.
All of the stores on the fashion quadrilateral are high-end companies, so if you're visiting Milan on a budget, don't expect to discover any low-cost shops here. Nevertheless, we advise going to the neighborhood to see the passersby and the window displays.
Transportation options from Milan Airport
You touch down at Milan Airport (MXP/LIMC). From this location, take a bus or train to Milan's city center and hotels. On the other hand, you'll receive individualized service if you choose an Airport Taxis cab. It is suggested that you take a taxi from the Milan airport to the city center because of this. To quickly get to hotels in Milan, book a transfer with Airport Taxis. They will have a nameplate on them, making it easy to recognize them. The driver will assist you with your belongings and, if necessary, direct you in the right direction. Any queries you may have about your trip to Milan can be answered by one of our welcoming local drivers. For transportation to and from the airport or to any other location, Airport Taxis has a large fleet of luxurious taxis and comfortable automobiles. You can choose the best car for the journey to your location. Select the car that best suits your needs, then buckle in, unwind, and enjoy the trip! Whether you are taking a family holiday or a business trip, you can employ Airport Taxis services.