Doha tourist places in Qatar
Doha is rapidly becoming an alluring tourist destination. It is the center of one of Asia's most dynamic economies and is continually adding new wonders to its stunning skyline. Not all of the city's appeal stems from its dynamism and grand structure. Doha also has a more understated, traditional side, which can be observed at spectacular museums like the Museum of Islamic Art or markets like the Souq Waqif. Doha is the place to be if you want to see the most recent foreign films or the best Arabic musicians. To visit the best places in Doha, you can easily book an Airport Taxis driver. This will not only takes you to and from the airport, but also to the best tourist spots, restaurants and malls. So book a taxi to get on your way!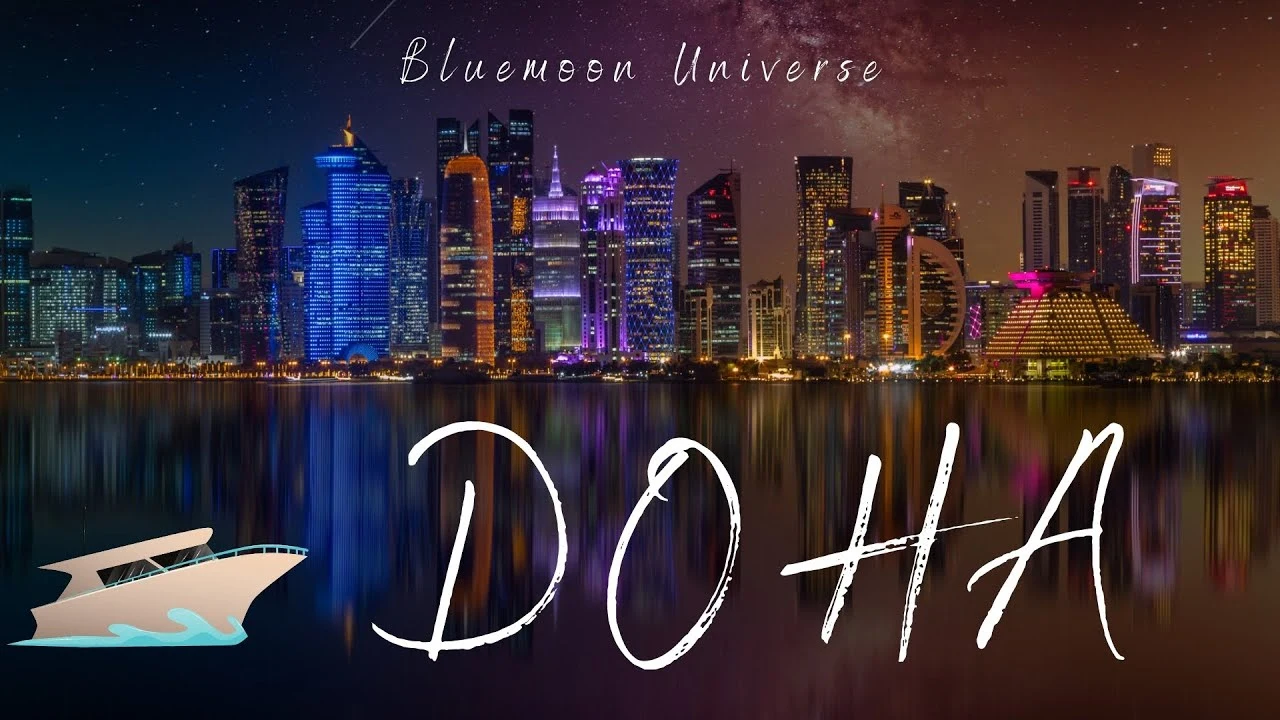 Doha - Best places to visit for food
Best restaurant in Doha Qatar Al Shurfa Arabic Lounge Jiwan Morimoto Doha Parisa Best Doha tourist places in Qatar Museum of Islamic Art: Antiquity's Masterworks In A Modern Masterpiece The Pearl-Qatar: The Arabian Riveria Souq Waqif: Doha's Old Economy, Charmingly Renovated Mathaf Arab Museum of Modern Art: Modernism's Arab Perspective Doha Corniche: The Gulf's Most Attractive Promenade Doha must do Falcon Souq Desert Falls Water & Adventure Park Katara Mosque Amphitheater The art galleries Beach activities Katara Beach Club Kite surfing Parasailing Wakeboarding Kayaking Scuba Diving Doha Shopping Souq Waqif Hyatt Plaza Mall of Qatar Torba Farmers Market Transport options from Doha Airport in Qatar
Doha is home to an abundance of hotels and resorts, so picking the right one should be easy. It is the most popular tourist location in all of Qatar, and many people who are flying to other countries will choose to make a stop there. Doha might not be where you're headed permanently, but you could end up staying there for a while.

The Mondrian Doha is the best option if you want to treat your spouse to a luxurious hotel without breaking the bank. Fantastic in every way, this hotel in Doha provides all the amenities a traveler could want. You can relax in peace on one of the over thirty floors of soundproof rooms.
If you're looking to have a good time, you may do so in the hotel's rooftop pool or at one of the eight restaurants and bars available. The Black Orchid nightclub and the underground, heated garden beneath ESPA are great places to turn up the temperature.
To get to your hotel from the airport or any other location, simply book a taxi driver from Airport Taxis in Doha. He will drop you off neatly and if necessary give some tips about the area. Booking a taxi to hotel is the fastest way.
Doha - Qatar Food
Qatar is a very multicultural country, with residents from more than 100 different nations. This rich diversity is reflected in the city's diverse eating scene, which showcases a wide variety of influences. Qatar's food not only reflects the flavors of the Middle East and Arabia but also of the entire world. Similar to the country's geography, Qatari cuisine is a gentle fusion of elements from India, Persia, Lebanon, and North Africa. It is also continually changing. Offering everything from sophisticated cuisine to casual diners, family-style restaurants, and cafes.
Best restaurant in Doha Qatar
It should come as no surprise that Doha is home to some excellent restaurants with varieties from around the world of cuisine, given the city's affluent population. There are several excellent eateries in Doha that serve great Qatar food. Locating an eatery of your choice when dining out in Doha is not difficult. You can find it in Doha, whether you favor Asian cuisine, Arabic culinary explorations, or eateries with stunning interiors. Want to arrive in style at one of the best restaurants in Doha Qatar? Then you naturally choose an Airport Taxis driver. In addition, it is wise to book a taxi if you have several drinks.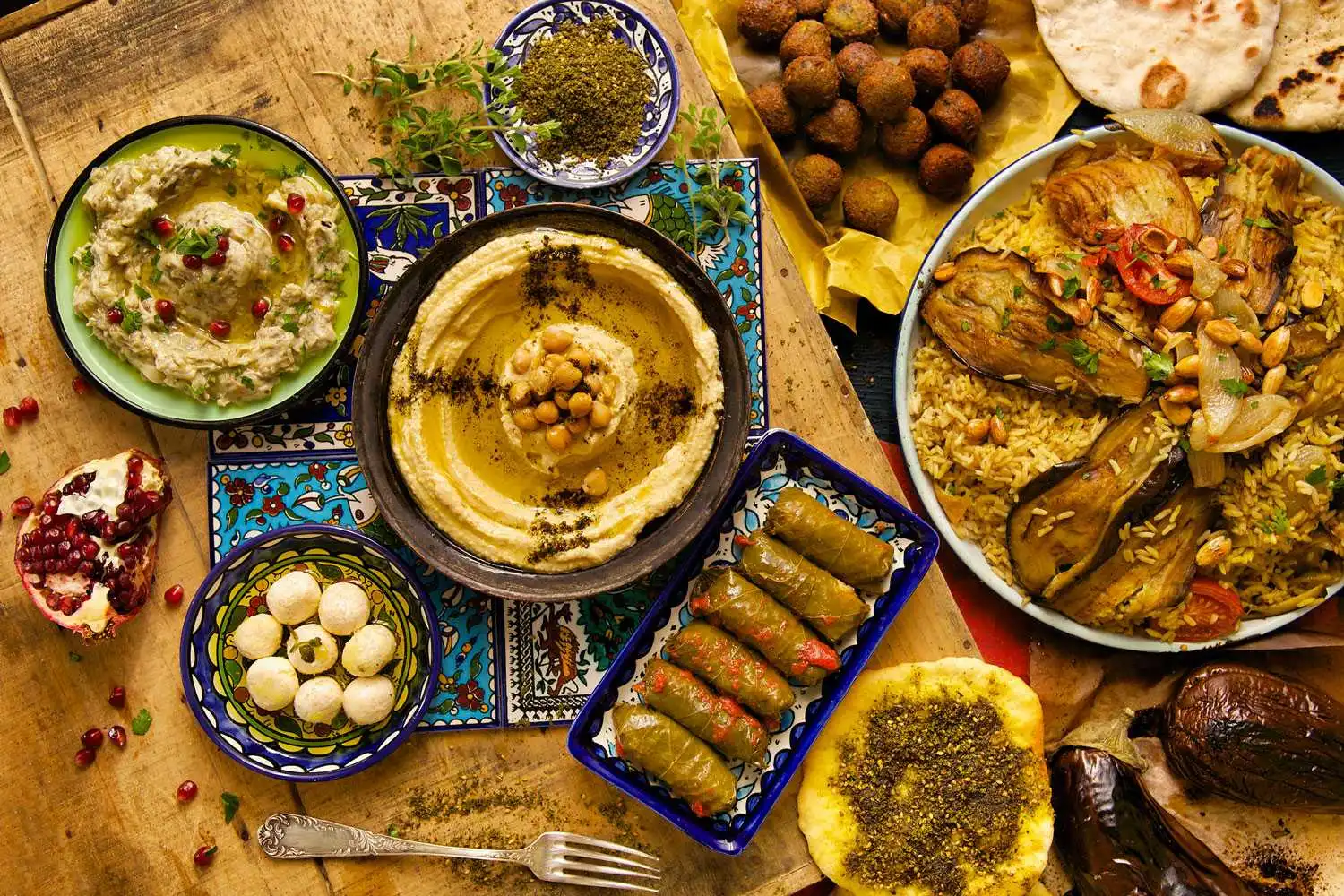 Al Shurfa Arabic Lounge
Al Shurfa (the balcony) is perfect for people who enjoy a room with a view. It is more than just a restaurant; it is a lively spot to chill out and enjoy views of the historic Souq Waqif and the center of ancient Doha. Mediterranean/Lebanese cuisine is served, and a variety of shisha flavors are also offered.
Jiwan
Jiwan Restaurant is a special culinary haven that offers combinations of the desert and the sea, as well as the traditional and the contemporary. Jiwan, the Qatari phrase for the ideal pearl, is the inspiration behind the restaurant, which was founded by renowned chef Alain Ducasse. To highlight the distinct flavors of regional ingredients of Qatar food. The restaurant works with and breaks down classic Qatari meals. Every mouthful is unique, taking customers on a modern trip through the diverse Qatari cuisine.
Morimoto Doha
The Morimoto Doha is the first establishment of renowned chef Masaharu Morimoto in the Middle East. Here, diners may indulge in his signature omakase, the best sushi, and Japanese Wagyu beef. Masaharu Morimoto's Japanese fine-dining restaurant is just as luxurious and exciting as you would expect from his TV show.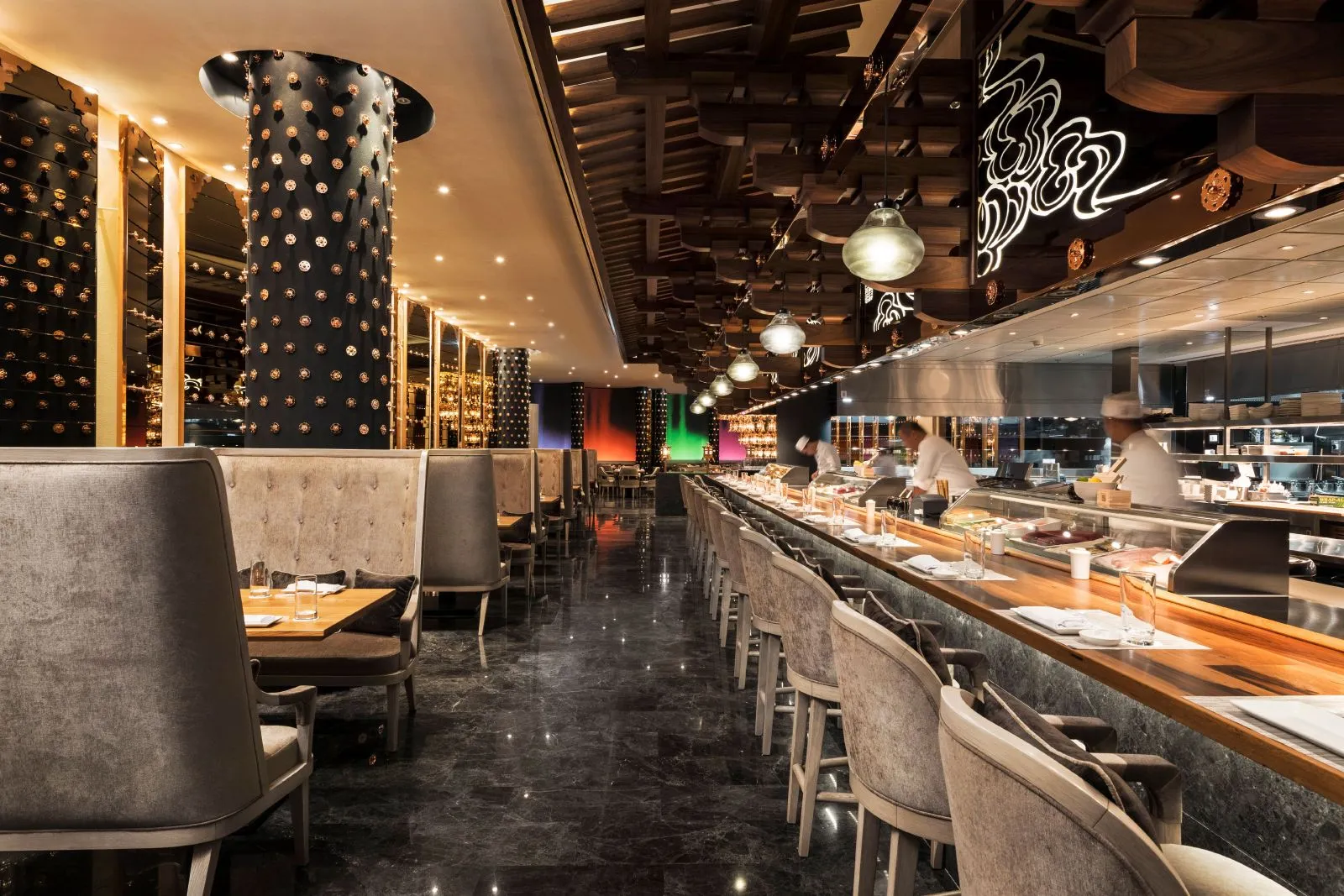 Parisa
Parisa is a feast for the senses with its lavish interiors adorned with beautiful mirror work and hand-painted artwork. It is located in the back alleys of Souq Waqif. The restaurant, which serves a variety of Persian specialties, is a must-see for tourists. It is advised to make reservations.
Best Doha tourist places in Qatar
Doha, the capital of Qatar and one of the wealthiest cities in the world, offers some very nice attractions for tourists. The city has a lot to offer tourists, including well-known buildings, museums, and beaches. There are many attractions to see in Doha during your vacation. From the historical allure of the National Museum of Qatar to adventure sports at Katara Beach. To get here, travel most comfortably with Airport Taxis. Book a taxi to the best Doha places in Qatar.
Museum of Islamic Art: Antiquity's Masterworks In A Modern Masterpiece
Doha was a sleepy beach town where a big portion of the underprivileged inhabitants earned their livelihood by diving for pearls until Qatar tapped into its enormous offshore natural gas deposit. Doha itself is today's priceless jewel. Doha's rich portfolio shines with trendy boutiques, glittering malls, lovely beach resorts, and a developing arts scene. Doha has the greatest GDP per capita in the world. Despite the prevalence of Ferraris and Lamborghinis on the road, Doha is also renowned for its collection of extremely rare artwork and artifacts at the Museum of Islamic Art. Which houses the biggest collection of Islamic art in the world. Its treasures span three floors and come from three different continents. They include ceramics, glass, textiles, inlaid metalwork, and old manuscripts.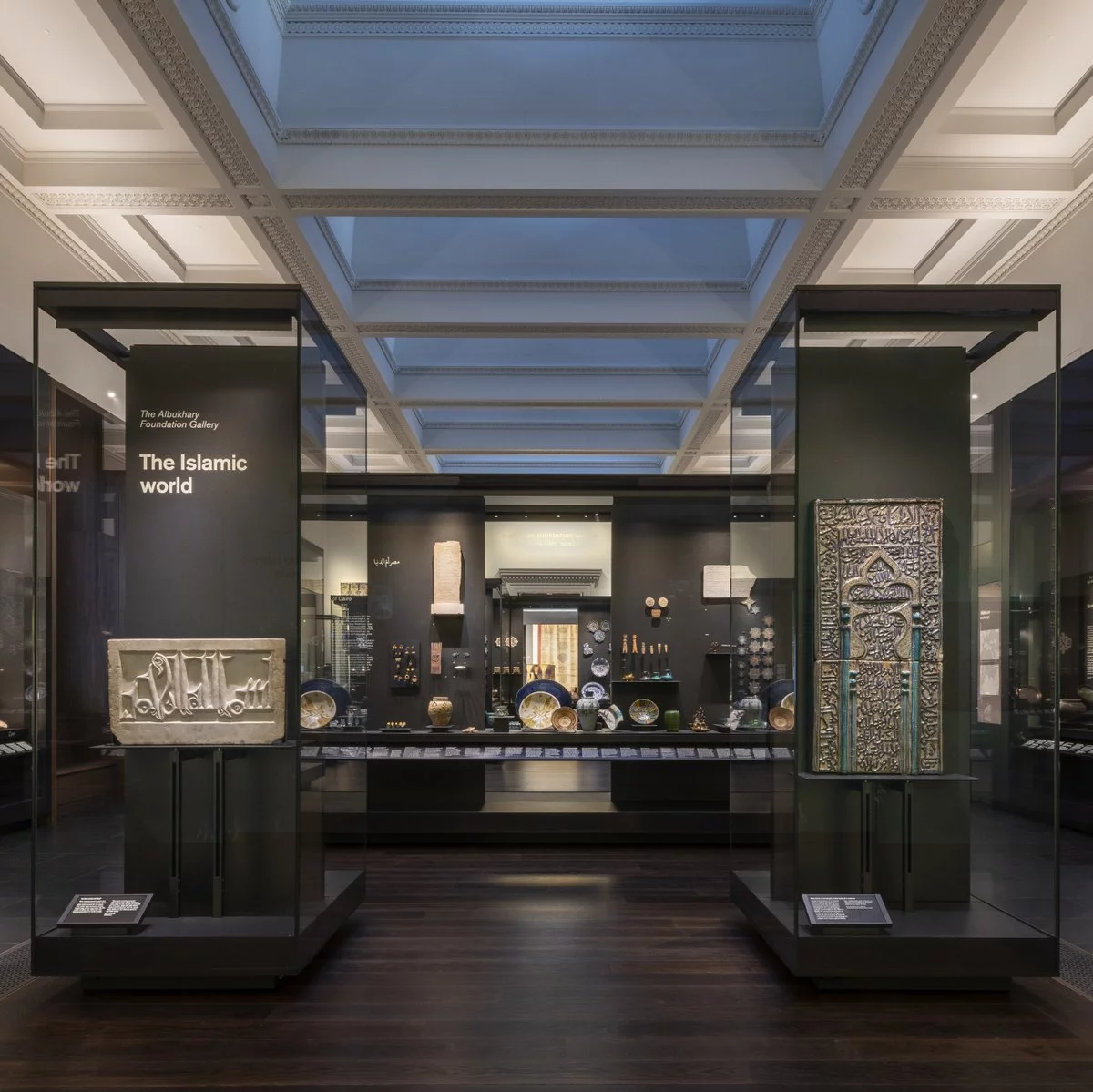 The Pearl-Qatar: The Arabian Riveria
The Pearl of Qatar, a man-made island with over two square miles of brand-new residential towers, marinas, upscale shops, five-star hotels, villas, cafes, promenades, and fine dining, has become a well-liked tourist destination. Pearl-Qatar was built on a place where people used to go pearl diving. When it is finished, it will have 13 islands, 20 miles of new shoreline, 18,000 new homes, and moorings for up to 200 boats in the marina. It is definitely one of test Doha tourist places in Qatar.
Souq Waqif: Doha's Old Economy, Charmingly Renovated
The Souq, an open-air marketplace buzzing with trade where sheep and goats were originally exchanged for necessities, served as the economic and social center for Arab peoples for centuries. The renovated Souq Waqif in Doha is still humming with activity in the stores, cafes, and restaurants that flank its winding maze of narrow streets and lanes, even though the sheep and goats are no longer there. Explore the mud-roofed stores there and haggle for jewelry, incense, spices, antiques, and traditional Qatari clothing. Then unwind at a cafe while drinking chai-karak, the local tea, or smoking shisha, a tobacco blend made with molasses that is smoked with a hookah.
Mathaf Arab Museum of Modern Art: Modernism's Arab Perspective
The Mathaf Arab Museum of Modern Art houses the largest specialized collection of its kind, featuring approximately 9,000 pieces of contemporary and modern art from Qatar, the Middle East, and areas connected to the Arab Peninsula, such as Iran, Turkey, and India. Since it opened in 2010, the museum has shown a lot of modern Arab art from the 1840s to the present day.
Doha Corniche: The Gulf's Most Attractive Promenade
This palm-lined pedestrian avenue, which encompasses the majority of Doha's notable attractions, stretches for more than four miles along the city's waterfront, with the stunning modern skyline of Doha on one side and the Persian Gulf on the other. The beautiful promenade winds in a crescent shape past monuments, wind towers with decorations, a green park, and dhows that have just come back from all-night fishing trips. If you want one of the best Doha tourist places in Qatar, this is it.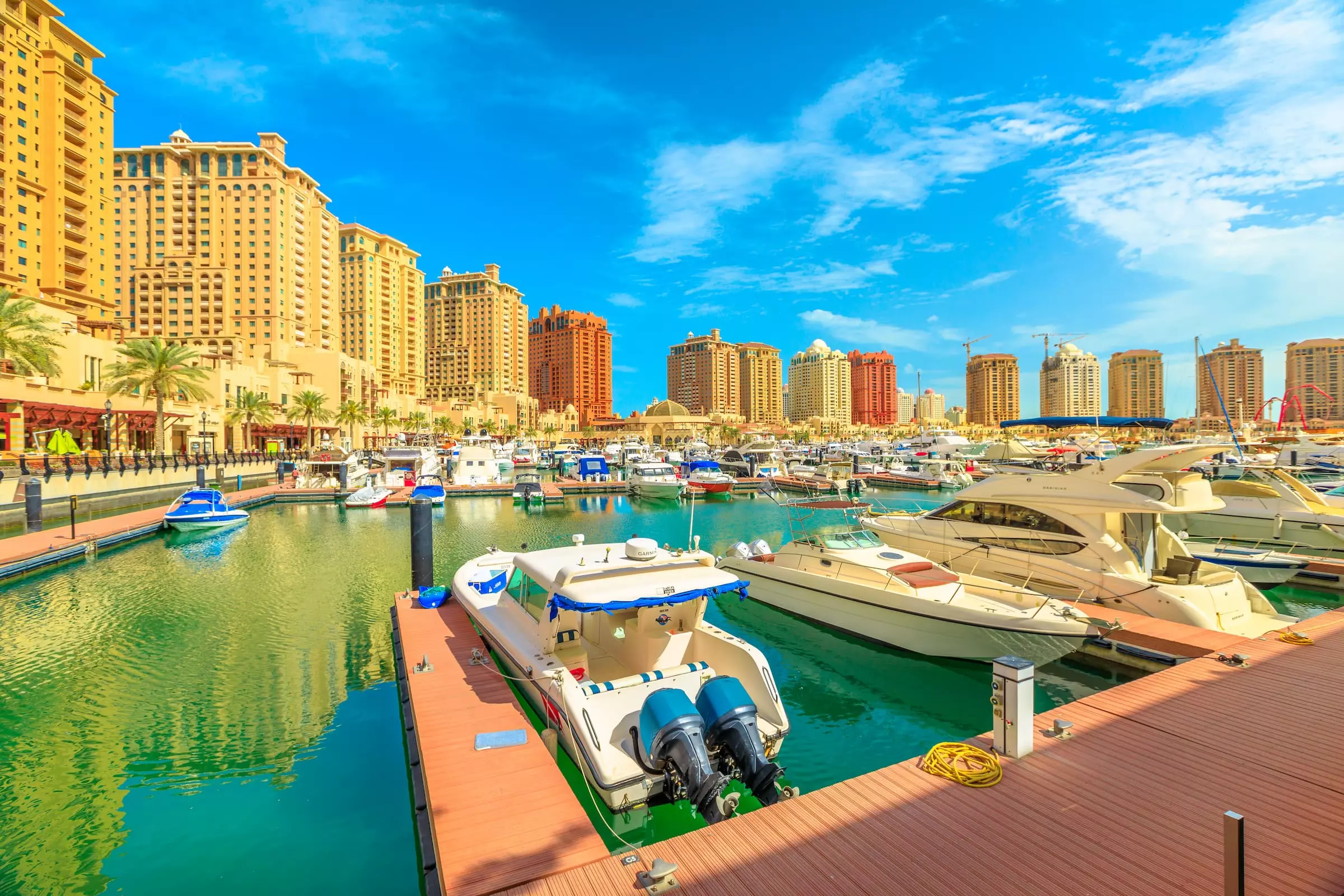 Doha must do
The great diversity of this small state is reflected in the communities of Qatar, which have access to sandy beaches, waterfront vistas, shops, exhibition halls, and restaurants. Want to check out the best sightseeing in Doha? Then book an Airport Taxis driver. In addition to the must-sees below, when you book a taxi driver he can give you even more tips about incredibly interesting places in Qatar.
Falcon Souq
Explore the national bird of Qatar up close by going to the Falcon Souq at Souq Waqif. You'll not only be able to take pictures of them, but you'll also get the chance to have the magnificent bird sit on your arm while it's being supervised by an expert.
Desert Falls Water & Adventure Park
With more than 25 water slides, rides, and attractions, the Desert Falls Water and Adventure Park, a part of Salwa Beach Resort, is one of the most stunning theme parks in the Middle East. Come to the park and take part in exhilarating adventures!
Katara Mosque
The mosque was created by Turkish architect Zeynep Fadilloglu, who is thought to be the first woman to specialize in mosque design. The mosque combines Persian and Turkish tile and enamel workmanship in blue and gold tones, offering a striking contrast to the nearby structures. The Dolmabahçe Palace in Istanbul served as the design inspiration for the minaret, dome, and prayer niche (mihrab), which are all modeled after well-known mosques from the Muslim world. The recognizable pigeon towers—oblong buildings with openings and perches for pigeons—can be seen right next to the mosque.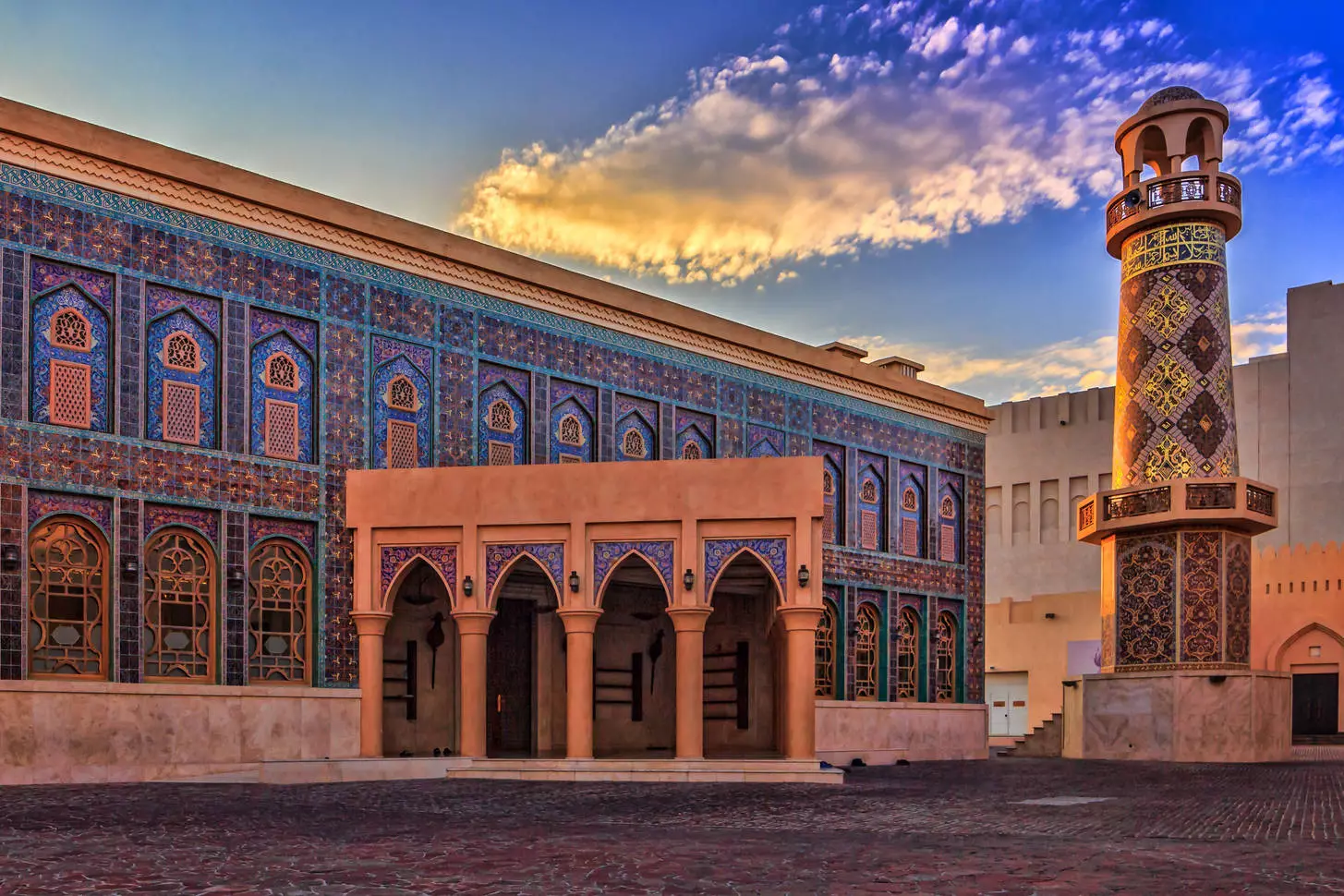 Amphitheater
This 3,275-square-mile amphitheater in classical Greek design exhibits Islamic influences, especially in its archway entrances. It can hold up to 5000 spectators and offers spectacular views of both the cultural hamlet and the sea on either side. In between the amphitheater and the river is an art project called The Force of Nature, which shows Mother Nature hurling the world with a piece of fabric and illustrates how helpless humans are in the face of nature.
The art galleries
Katara is a refuge for artists with its abundance of studios, galleries, performance spaces, and exhibition spaces. The Qatar Museum Gallery, which is tucked away in one of Katara's alleyways, features works by regional and worldwide artists that focus on human-centered themes. Modern art and cross-disciplinary creative initiatives are the focus of the independently run Katara Art Center (KAC).
Beach activities
The vast public beach at Katara welcomes guests to wander, relax, or participate in their preferred activities. Beach gear rentals and services that include kneeboarding, parasailing, water skiing, and speedboat rides are easily accessible and remarkably reasonable. Going to the beach is as easy as 1-2-3 with Airport Taxis.
Kite surfing
Wakeboarding, surfing, and windsurfing are all combined in the sailing activity of kite surfing. In Qatar, kiteboarding or kitesurfing is a well-liked water sport. There are a lot of local tour companies and five-star hotels with private beaches that offer this experience.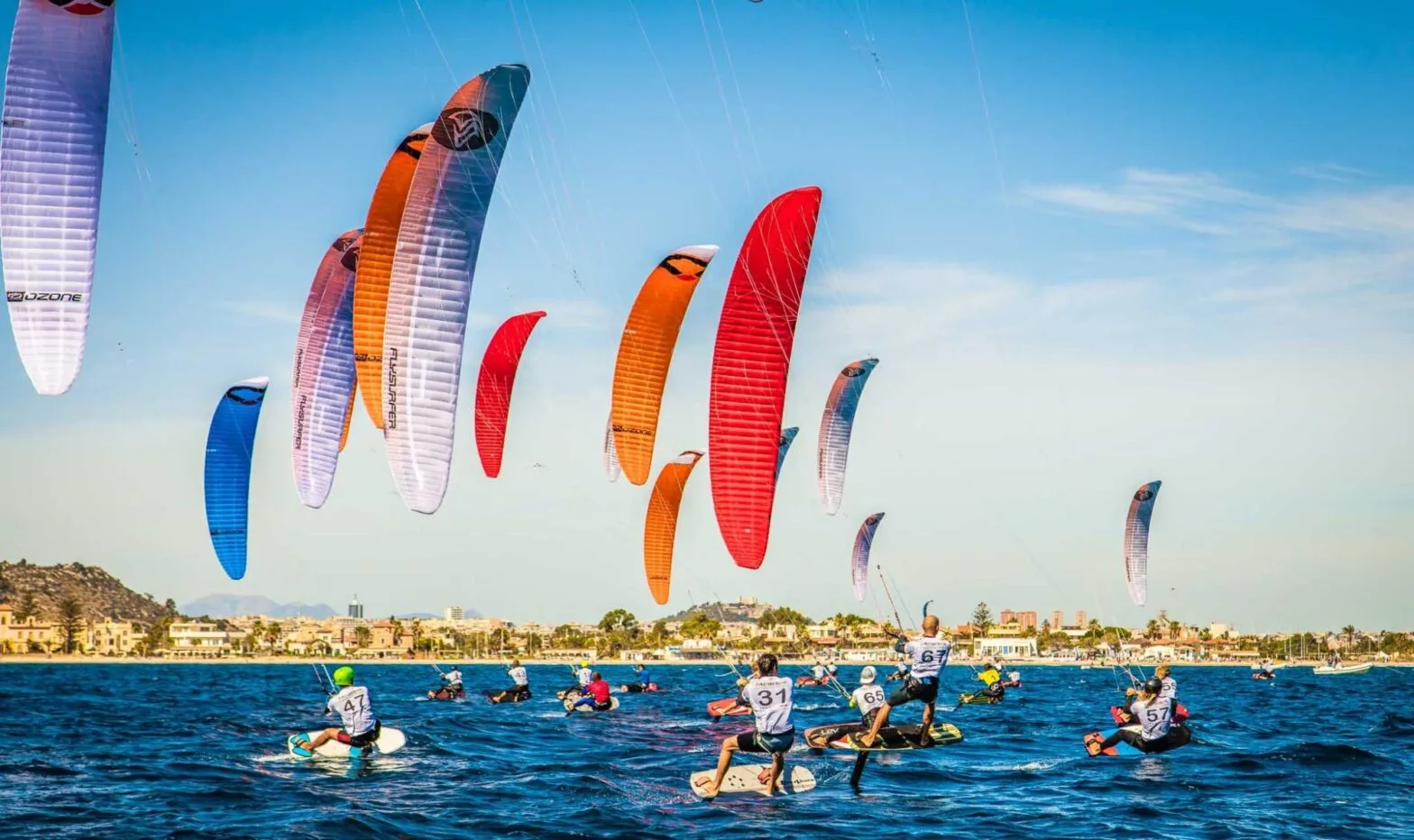 Kayaking
Kayaking is the ideal way to discover the rich biodiversity of the nation's spectacular natural reserves at the Inland Sea and Al Thakira Mangroves. Tour companies include guides, equipment, and training, along with dawn and moonlit excursions.
Scuba Diving
Qatar is a great place to go diving all year round because it is one of the best pearl diving destinations in the world. Divers have the opportunity to investigate the intriguing marine life, shipwrecks, and limestone structures. PADI training and trips are offered by many dive shops and tour companies in many different places.
Doha Shopping
It's simple to assume that Doha's shopping options are confined to boring chain stores because of the city's large malls and lack of a sales tax, but this couldn't be further from the reality. You can very much find anything your heart (and budget) desires. Whether you're looking for the newest designer products - some of the top companies even manufacture spectacular handbags for the local market). You'll be rewarded with a one-of-a-kind experience if you put in a little effort and have patience and endurance. Start your shopping at these locations in Qatar's capital city to make things easier. Don't feel like trudging through the streets with all your purchases and depending on public transport? Booking a taxi driver at Airport Taxis is easy.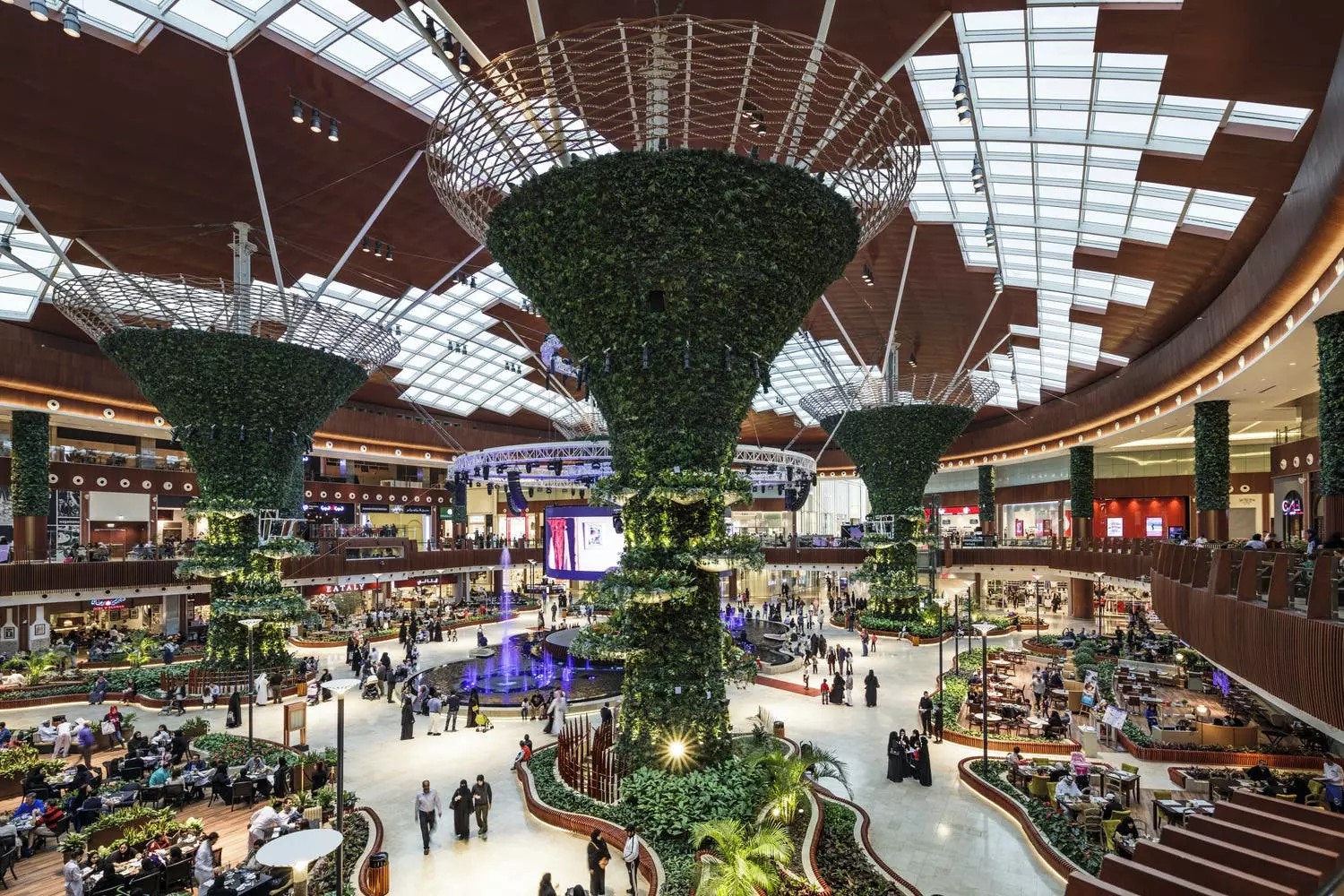 Transport options from Doha Airport in Qatar
The main international airport in Doha is Hamad International Airport (IATA: DOH, ICAO: OTHH). You can take a bus or train from the airport to go to the hotels and city center of Doha. Airport Taxi Transfer, on the other hand, offers you specialized transportation to your locations. In order to go from the Doha airport to the city center, it is advisable that you use a taxi. To travel comfortably to hotels in Doha, arrange a reservation for a taxi with Airport Taxis. They'll be carrying a nameplate, so you'll know who to go to right away. The driver will point you in the right direction and assist you with your luggage if required. Any questions you may have about your visit to Doha are welcome. All the details you require can be given to you by our friendly local drivers. Airport Taxis provides a sizable fleet of upmarket taxis and comfortable vehicles for transport both to and from the airport and any other location. You can choose the ideal car for your journey to your destination. Pick the taxi that best suits your requirements, then relax, unwind, and enjoy the trip! Airport Taxis offers transfer services, regardless of whether you are going on business or with your family.