Dubai, was a little fishing village on the Arabian Gulf, is now one of the most multicultural cities in the world. One of the seven emirates that make up the United Arab Emirates, the city is home to more than 200 different nationalities. It offers each guest an exceptional experience. Dubai emanates an air of promise and innovation throughout Dubai tourist destinations, whether from the top of the Burj Khalifa, the tallest building in the world or from the banks of the Creek. With its unmatched coastline, gorgeous desert, and amazing cityscapes, this place is ripe for making memories.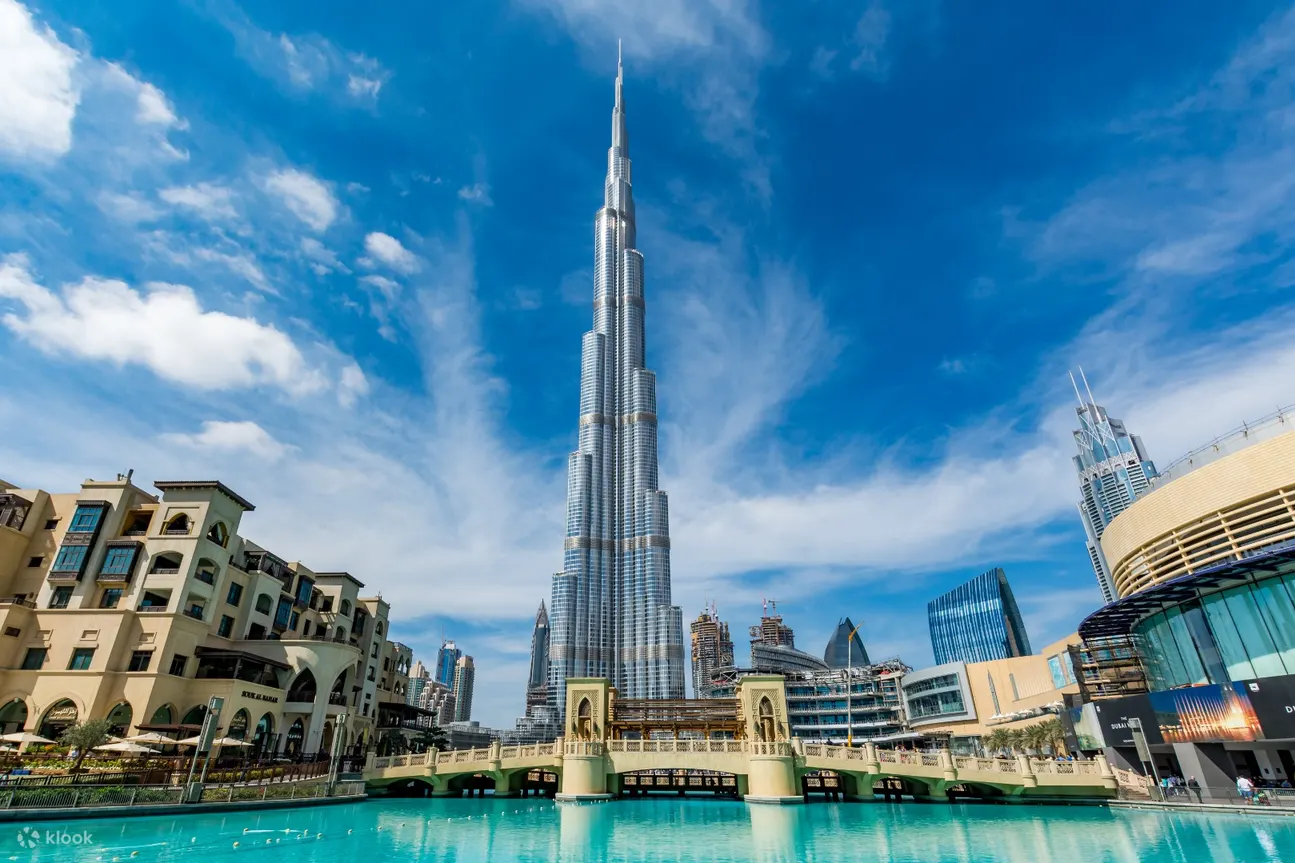 Where to stay in Dubai
Each hotel in Dubai is the pinnacle of luxury, whether you're looking for a city hotel, a beach escape, or a desert hideaway. The elegant One&Only on the beach has four locations: the world's tallest building, Burj Khalifa, which houses the Armani Hotel, and the original luxury glamping destination Al Maha Desert Resort, which is located between the dunes.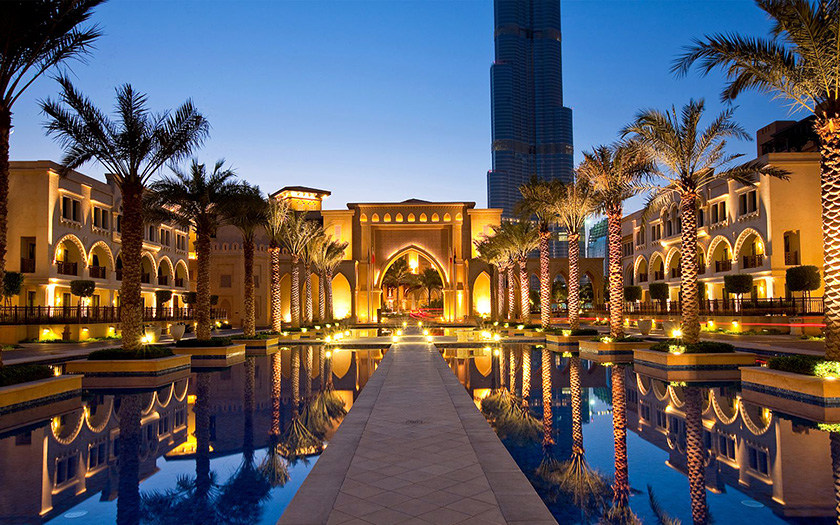 There are always new options for somewhere to lay your head each year. The Waldorf Astoria opened close to the Dubai Financial Center in August 2019, and the Paramount Hotel did in the next fall, promising to bring a little Hollywood pzazz and a Paramount Screening Room to the city. Also there was the opening of the Mandarin Oriental, which offers uninterrupted views of the Gulf from its beachside setting in Jumeirah.
Most of these hotels are reachable with public transport, but that could make your trip a lot less hassle free. Instead, book a taxi with Airport Taxis and be sure of a smooth transport to your destination.
Dubai Food
Every well-known celebrity chef has a restaurant in Dubai. All the finest chefs, including Akira Back, Massimo Bottura, Gordon Ramsay, and Nobu Matsuhisa, have decided to open restaurants in the city to serve the best Dubai food. Even the seasoning Salt Bae has a restaurant at the Four Seasons hotel, which serves as further evidence of the claim. Akira Back will soon establish his second restaurant, while Heston Blumenthal will soon debut Dinner by Heston Blumenthal in the brand-new Royal Atlantis hotel on the Jumeirah Palm. So you will most definitely find the best restaurants in Dubai.
Dubai is well known for its brunches, even though you can eat at a different celebrity restaurant every night of the week. These free-flow lunchtime feasts on Fridays put every other metropolis to silent. You should attempt one of those best brunches in Dubai if you have an extra or free afternoon. You can choose your venue based on the surroundings or your preferred beverage because each hotel has its distinctive cornucopia of treasures.
The French-inspired Traiteur Brunch at the Park Hyatt Dubai, which offers unlimited vintage champagne along the Dubai Creek, might be one to reserve. At the most recent Time Out Dubai awards, it received the distinction of being the best brunch in the city. Of course you'll make it yourself easy by booking a taxi service from Airport Taxis and just enjoy your fabulous afternoon, while arriving in style.
Best restaurants in Dubai
When visiting Dubai's exquisitely crafted locations, you must travel with glitz and glamour! You probably adore the best restaurants in Dubai that are listed below. Want to visit them effortlessly? Just book your ride in advance with Airport Taxis and you'll enjoy the glamourness of being driven to each of those great places.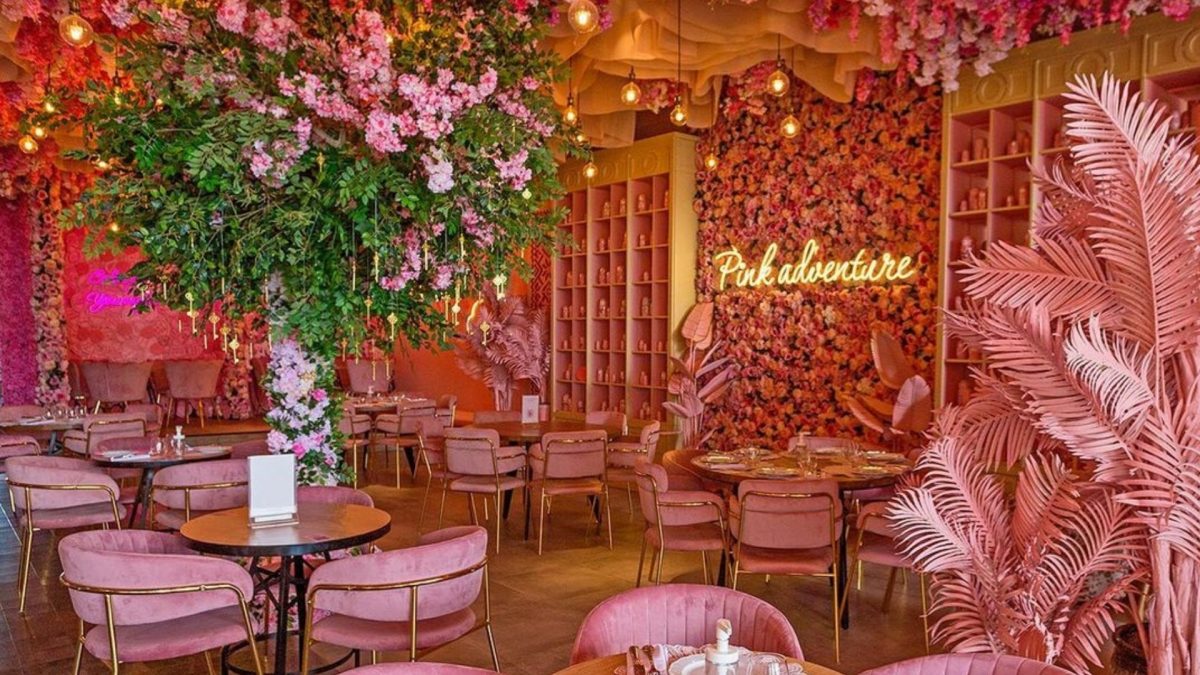 Twiggy by La Cantine
At the Hyatt Dubai Lagoon Park, there is a chic restaurant called Twiggy, as well as a sandy beach club. The oasis offers a hip environment with delicious Dubai food. Therefore, visit Twiggy and unwind while enjoying great cuisine and drinks that will make you feel like a new person. The energy is fantastic!
Additionally, the beach is ideal for strolls after lunch or evening meals. Sunny skies and chilly ocean. Under your feet, the sand seems kind. The beach is best enjoyed in the evenings because Dubai's noons may be very hot and lovely, you shouldn't want to harm your skin.
Sushi Samba Dubai
Sushi Samba Dubai, one of the best restaurants in Dubai, is located on the 51st level of the well-known St Regis Hotel, has us hooked with its 360-degree panoramic views over the magnificent Arabian Gulf, the Jumeirah Coastline, Ain Dubai, and the lovely Dubai skylines! The restaurant serves flavorful Dubai food worth every dirham you pay for.
GAIA Dubai
Greek cuisine from the past is introduced to the land of gold by GAIA Dubai as a tribute to Greek culture. Gaia serves its customers Mediterranean food infused with European flavours while revealing the characteristics of Grecian cuisine. The restaurant combines modern design with cultural elements to create a tranquil and soothing atmosphere.
Caviar Kaspia Dubai
Since opening to the public in the 1920s, Caviar Kaspia has never once sacrificed the quality of its cuisine or its cultural standing. The hotspot, which has stood the test of time, debuted in Dubai in 2021 and completely rocked the culinary world! Caviar appears as elegant as ever with its French design and upscale atmosphere. The area is well-liked by locals and those associated with fashion, business, and the arts. If you'll ask anyone, they'll certainly recommend the place for some of the best Dubai food.
Best lunch places in Dubai
The brunch concept in Dubai goes far beyond eating French toast and eggs benedict after 10 a.m. Here is a list of the best lunch places in Dubai to check out. In Dubai, a brunch is a big event. With many cuisines, live entertainment, and celebratory after-parties becoming the norm, it has evolved into a way to take advantage of the emirate's luxury.
There is frequently no defined timing — some brunch locations start before noon, while others don't until the afternoon — and no specific menu items. There are many best lunch places in Dubai to select from with variety in flavour. Stick to smooth transport and book your cab with Airport Taxis to visit these great spots.
Bubbalicious
Looking for a brunch location that has won awards? Bubbalicious Brunch at The Westin Dubai Mina Seyahi Beach Resort & Marina is the only place to go. Locals frequent this location because it offers exquisite champagne and sparkling wine that are always available and free to drink.
If you're a believer in tradition, you can choose from various Dubai foods, such as lobster, steaks, fresh oysters, and freshly produced egg dishes. Family-friendly amenities include free eating for kids under six here as well.
Hola
This hotspot on the roof gives Dubai's brunch options a Spanish island feel. The ideal setting for glam shots is created with white-shade cloths shielding from the sun and lengths of bougainvillaea, adding splashes of colour.
Hola, which is located on the second floor of the Meydan Hotel, offers a variety of lively dishes, such as patatas bravas drenched in salsa, a salad with feta and watermelon, and beef carpaccio. This sunny brunch choice is rounded up by a live DJ set and a fantastic assortment of beverages. Thus one of the best lunch places in Dubai!
COYA
COYA at The Four Seasons is a must if you want a brunch choice focusing on Peruvian-inspired cuisine. The brunch options at COYA are amazing, and the space is colourful and accentuated with greenery and hand-carved furniture. The Instagram-worthy guacamole, freshly made at your table, is a standout among the appetisers. To complete the experience, order a Chilean sea bass that has been spiced with lime and chilli or a plate of raw specialty foods before finishing with a dessert platter. This Dubai food will enrich your senses.
Best places to visit in Dubai
So many things to undertake and so little time. There are now a variety of other adrenaline-pumping attractions to enjoy, in addition to the well-known waterparks at Atlantis' Aquaventure and Jumeirah's Wild Wadi.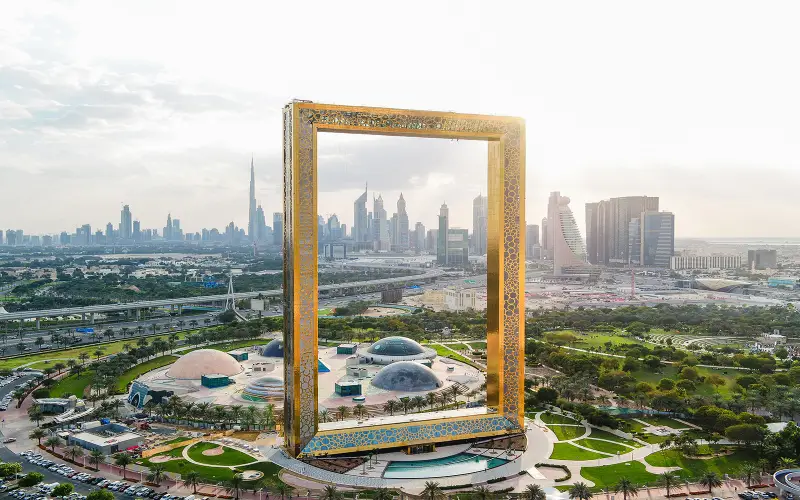 This features the XDubai Human Slingshot, which throws riders at speeds of up to 100 km/h above Kite Beach while providing a bird's eye perspective of the city. This view will provide you with the best perspective of Dubai if you can manage to keep your eyes open. Still, if not, you can visit either the 828-meter-tall Burj Khalifa tower or The Dubai Frame, both of which have viewing platforms from which you can take in the panoramic views of the emirate.
While Dubai's turquoise water, golden dunes, and urban setting are all quite appealing, the desert is also very appealing. Join one of the exhilarating 4WD dune-bashing excursions, or, for a true experience, arrange to take a vintage Land Rover into the desert and spend the night in an Arabic tent. For a truly magnificent experience, travel across the dunes in a hot air balloon early in the morning. All are the best places to visit in Dubai and of course reachable by our experienced Airport Taxis drivers.
Best Dubai attractions
Make sure to check out the major attractions and activities in the city.
Burj Khalifa
The Burj Khalifa, the world's tallest building at 828 meters, is a must-see site in Dubai. The magnificent structure in the city's center is a hive of activity both during the day and at night. Just gazing up in wonder at the size of this beautiful monument is remarkable, but it's also worth going inside. From the observation deck on level 124, you can get a beautiful view of the city, or you may eat at the Top Sky Lounge. For special occasions, you should treat yourself to upscale European cuisine at Atmosphere or a sunset cocktail at The Lounge, Burj Khalifa, the highest lounge in the world and one of the best Dubai attractions.
The Dubai Fountain
At the base of the Burj Khalifa, there is one of the largest choreographed fountain exhibitions in the world, with impressive jet streams that shoot up to 150 meters in the air and flow in time to the music. Visit during the nightly performances, which begin at sunset and run every 30 minutes until the final song at 11 p.m. Numerous restaurants at The Dubai Mall or Souk Al Bahar offer excellent locations near the fountain arena so that customers can eat while enjoying the show.
Palm Jumeirah
Palm Jumeirah, one of the largest manufactured islands in the world, is a marvel of human ingenuity. Several opulent hotels, including the Atlantis, The Palm, Waldorf Astoria, Fairmont, One&Only, and Jumeirah Zabeel Saray, can be found on The Palm. It is simple to get here thanks to the monorail that travels along the "trunk" and connects to the tram system on the mainland. For dinner at one of Dubai's top eateries, head to The Pointe, home to the record-breaking Palm Fountain.
Dubai Creek
The city has a vibrant culture that can be explored. Older institutions now have a more modern feel primarily because of recent developments; Dubai Creek is a perfect example. The Bani Yas tribe first settled around this saltwater estuary in the city's center. At the Creek, a classic abra ride is a must. It belongs on the list of the greatest places to see in Dubai since it is undoubtedly the city's best-value tourist attraction. After that, wander through the labyrinth-like alleyways of the gold, spice, and textile souks to learn about Dubai from a local perspective.
Skydive Dubai
Skydiving is the one thing that every adventurer should try. Tandem skydiving is available at Skydive Dubai under the supervision of qualified specialists. Booking ahead is required to ensure a spot, but it will be well worth it as you soar into the sky at 13,000 feet and take in views of the renowned Palm Jumeirah or the desert's undulating dunes. Furthermore, the Skydive Dubai crew's skillfully recorded movies allow you to recall the fantastic experience. Every daring soul should add it to their bucket list of Dubai tourist attractions.
Kite Beach
While there is a lot to do ashore at this well-known location, Kite Beach is the ideal location to hone your watersports abilities. Take a smoothie from one of the many outdoor cafes and eateries, observe bikers and skateboarders zoom by at the skatepark, or play a volleyball game with pals on the sand. You may easily spend the entire day here because there are many beach activities and a stunning view of Burj Al Arab. For sure one of the best places to visit in Dubai.
IMG Worlds of Adventure
At IMG Worlds of Adventure, you can look forward to endless fun, adrenaline, speed, and 5D entertainment. Certainly one of the Dubai spots to visit. This gigantic theme park is equivalent to 28 football fields combined in size. IMG Worlds of Adventure brings your favourite characters to life with the newest and most thrilling experiences. Give your little children the pleasure of their lives on rides with Ben 10, the Powerpuff Girls, and LazyTown, while older children (and yourself?) may explore the worlds of Spider-Man, the Hulk, Iron Man, and The Avengers.
Shopping in Dubai
One of the best locations in the world for retail therapy is Dubai. The city offers a variety of shopping options, from markets to malls and from classic to contemporary clothing.
While Dubai's malls are legendary, its smaller shopping areas offer some of the city's most unique retail experiences. City Walk is a great example of this. It is an outdoor collection of carefully chosen shops, boutiques, restaurants, and entertainment venues brought to life by street art made by some of the most famous urban artists in the world.
Souk Madinat Jumeirah and Souk Al Bahar are well-known places to shop because they have both old-style buildings and new-style shops. Along with some of the greatest brands in fashion, independent stores, and many Dubai food options, you'll see many echoes of Dubai's traditional souks.
The city's souks
Traditional souks, which are grouped around Dubai Creek, add something special to any visit to Dubai and frequently offer guests the opportunity to leave with something special. The most well-known souk is the Gold Souk, which emphasises Dubai's reputation as the "city of gold." In Deira, it is teeming with independent merchants offering anything from intricate works of jeweller's craft to gold, silver, diamonds, and watches. Spend some time looking around, and if you find something you want, haggle with the shopkeeper to get the best deal. Get there fast and safe? Book a taxi in Dubai with Airport Taxis and prevent the hassle of bringing all your purchases into a local bus…
The Perfume Souk, a cluster of quaint stores selling custom fragrances and essential oils, is right around the corner. If you've ever wanted a unique perfume, now is your opportunity because many stores will work with you to develop your own aroma.
The Spice Souk, which offers unusual spices, fruit, and dry delicacies, is also located on the Deira side of the Creek. Look for some saffron at a nice price, and don't forget to try some of the local dates—you might find it difficult to avoid buying some later.
The Textile Souk in Bur Dubai is a short ride away and is where you can discover colourful garments, fabrics, and tons of entertaining souvenirs. If you have more time and desire, you may also discover a tailor in Satwa that will help you get fitted for your custom-made clothing.
Dubai nightlife
In Dubai, many options are available if you want to dance the night away or take in some of the local culture. You can visit one of the renowned beach clubs in the city, which have nonstop music and sunshine throughout the cooler months. The Nikki Beach Dubai Resort & Spa is the sexiest and most definitely one of the best Dubai spots to visit. The branch of the renowned Ibiza club features a DJ spinning chill-out music for its visitors, who can be seen relaxing on pool loungers or soaking up some sun on the beach.
A dizzying lineup of performers, including David Guetta, 50 Cent, French Montana, and Jennifer Lopez, can be found in the superclub Base if you wish to continue the celebration.
For a more romantic evening, you could take a dinner cruise on the Bateaux Dubai around the Creek or go to the Dubai Opera, where you may witness ballet, comedy, theater, and, and a warbling opera singer or two. Or, if you want to unwind as the locals do, order a dish of delectable shish taouk from one of the cafés, enjoy a shisha session there, and simply gaze up at the sky, as they have done for ages.
Want to be sure to get from and to your hotel safe and sound? Airport Taxis is here for you!
Transport options from Dubai Airports
There are two airports in Dubai: Dubai International Airport (DXB/OMDB) and Dubai World Central (DWC or OMDW). You can use a bus or train to travel to Dubai's hotels and city. Airport Taxis Transfer, however, provides you with individualised transportation to your destinations.
Reserving a cab transfer with Airport Taxis will allow you to arrive at Dubai hotels in luxury. It will be simple for you to recognize them because they will hold a nameplate for you. The driver will provide both if you need assistance with your bags or directions. Regarding your trip to Dubai, we welcome any questions, and our amiable local drivers can provide you with all the information you need. Airport Taxis maintains a sizable fleet of luxurious taxis and comfortable vehicles for transportation to and from the airport. Depending on where you're going, you can pick the perfect vehicle. After selecting the cab that best meets your needs, sit back, unwind, and enjoy the ride! Whether you're travelling for business or a family vacation, Airport Taxis transfer service is available.